OTS 2022 Dates Announced. Exhibition Centre, Liverpool, 7th - 9th June 2022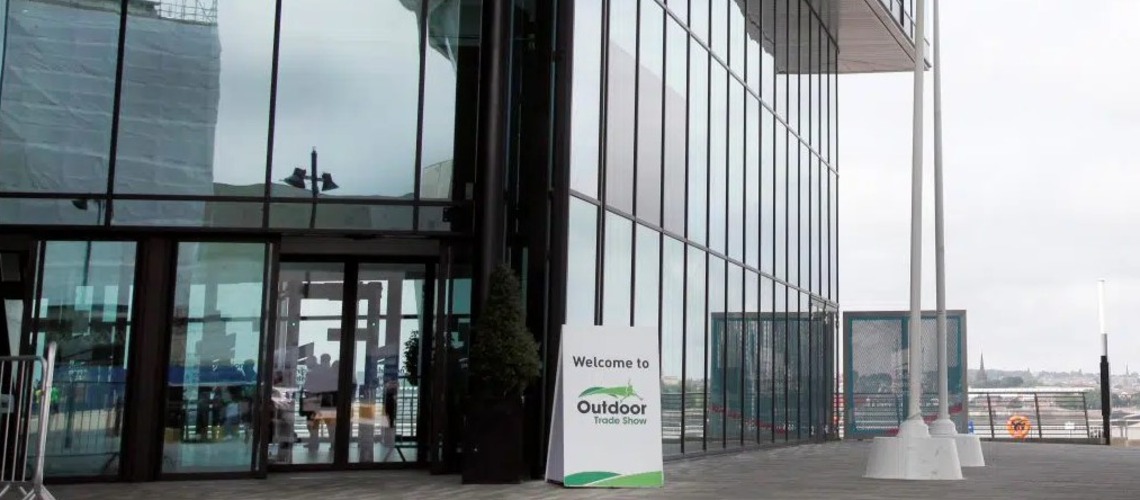 Following the success of OTS this year at its new home in Liverpool, we are pleased to announce that the Outdoor Trade Show (OTS) 2022 will be hosted at the Exhibition Centre Liverpool once again, from Tuesday 7th to Thursday 9th June.

Following a consultation with exhibitors, visitors and the wider outdoor industry, the show has moved to earlier in June to align with buying deadlines and enhance its appeal and relevance to more brands and buyers. The show is close to the US Outdoor Retailer and should therefore ensure no clash with OutDoor by ISPO, who have not yet released dates.
For 2022 the show will occupy all three halls at the exhibition centre, an increase of around 2,000sqm, allowing for more brands to be represented and more space for networking and potential specialist areas.

We are currently working on the 2022 floor plan and will be in touch soon with 2021 exhibitors to offer them priority booking before releasing available stands to potential exhibitors.
Commenting on the 2022 show, Marta Williams, Organiser, MCS PR & Events said: We are very excited for the 2022 edition of the event. Following restricted travel during Covid and pushing for a Net Carbon Zero industry, exhibitors and retailers not wishing to travel to overseas events, we now have a UK National Trade Show in line with buying timelines, allowing decisions to be made with minimal travel and carbon footprint.
This puts OTS at the forefront of outdoor events and with the return to normality post Covid, we can build on the success of the Sustainability Breakfast and plan more networking in the vibrant surroundings of the Exhibition Centre Liverpool."
Matt Gowar, CEO of Equip Outdoor Technologies, says: "Following the success of the first OTS in Liverpool, I am really pleased that OTS has listened to both brands and retailers and moved the show three weeks earlier to hit the perfect timing for a summer show. We will be supporting the show again in 2022 and I really hope that OTS will go from strength to strength."
The concourse at the exhibition centre offers an excellent area overlooking the River Mersey for activities such as morning yoga, and the OTS social can hopefully return in 2022, with the location of the venue being ideal for water sports brands to get involved in the show next year.

Making the trip from Llanberis, Dylan Jones from Crib Goch Outdoor provided the following comment, "Just a little thanks you for OTS this year. I attended all 3 days there. Feedback on location was top notch, brilliant hotels, reasonable and plenty things to do in the evening. Well worth the trip."

Rich Portman Smith from Nikwax, echoed the sentiment: 'We enjoyed being back at OTS this year. The venue was excellent, a great location with good restaurants and accommodation close by. Obviously not everyone was able to attend due to Covid but those that met with us were very happy to be there, it was good to see visitors and other brands getting back to some normality finally. Roll on 2022!!'
Share This Article