ONE WAY Ski Poles Enter World Cup Alpine Race Scene For 2022-23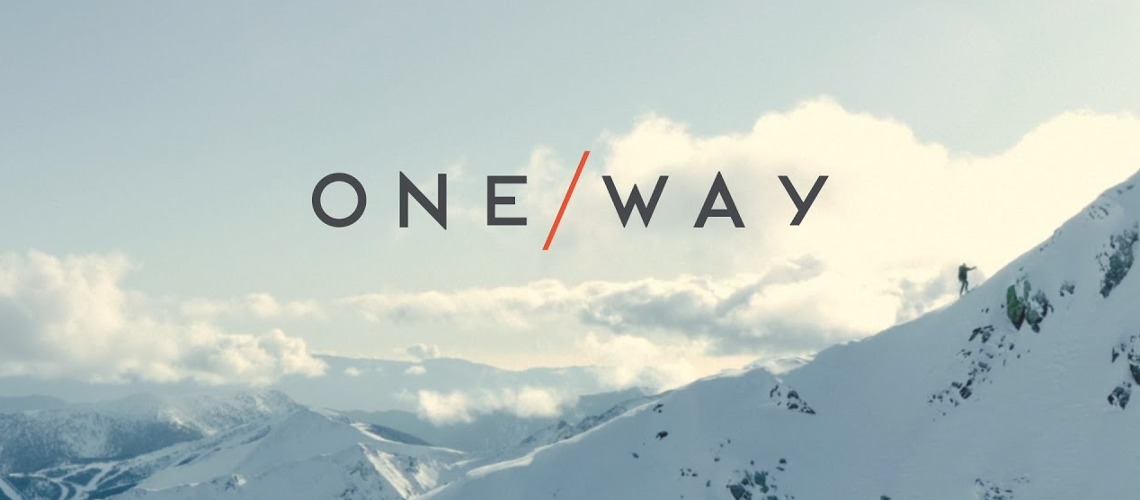 The 2022-23 winter season marks the beginning of a new era for ONE WAY. After nearly two decades of delivering products and success in Biathlon and cross-country skiing, ONE WAY enters the professional Alpine ski racing category for the upcoming winter season. Well-known Swiss Alpine ski racer and slalom specialist Daniel Yule will be one of the athletes trusting in ONE WAY poles and equipment.
In joining with ONE WAY, Yule said, "I tested the equipment this spring and it was really good. The decisive factor, however, was that the feedback I gave was taken onboard immediately and, as a racer, that's the most important thing. Being with a brand who has the desire to improve is essential. Even if ONE WAY is a new brand within Alpine ski racing, they are very motivated, and I think that is their greatest strength. They really want to make an impact."
Founded in Finland in 2004 and under the Fischer Sports umbrella since 2018, the highly regarded brand is stepping into the future with a fresh new look and is creating a sensation with its first-ever comprehensive Alpine pole collection. The revolutionary GTX concept for customizable Alpine poles was immediately honored with an ISPO AWARD 2021 by its panel of experts.
ONE WAY entered the Alpine pole market in the 2021-22 winter season with a range of poles for on-piste skiing, ski-touring, and freeride skiing, positioning the brand's premium ski poles as a must-have product for all Alpine skiers. The brand also offered race poles for Alpine skiing during the 2021-22 season but has not been present on the Alpine World Cup circuit until now.
According to Severin Lehner, head of ONE WAY, the decision to move into Alpine ski racing one year after the official launch of the Alpine collection was a deliberate choice. "We wanted to give ourselves the time to ensure our products are competitive to other brands represented on the World Cup," Lehner said. "Now we are at that point, and we are confident that we will be able to convince ski racers to use our equipment based on its supreme performance."
According to Lehner, the move into Alpine ski racing is a commitment that will drive innovation within the segment. "The collaboration with athletes is mutually beneficial for the athletes, who will get their needs catered to, and for ONE WAY, which profits from the input from some of the world's greatest skiers."
As part of the brand relaunch, ONE WAY has created a brand movie in cooperation with the Jung von Matt Donau agency. The movie presents a brand that has deliberately decided to break with conformity; That ONE WAY has chosen to defy external pressure and expectations to do the expected.
"We wanted to tell the ONE WAY story in a slightly different way with this brand movie. A story that captures the people behind ONE WAY and that differentiates itself from the typical - often very generic - mainstream ski and ski pole advertising and communications," explains Severin Lehner. "The people behind ONE WAY are passionate Alpine and Nordic skiers who love to pursue their sport and commune with nature. We'd like to emphasize that particular value in contrast to our many other stressful daily activities. We're sure that this positive message also speaks to our target consumer group and will only increase in relevance in the future." added Lehner
In addition to the Swiss slalom specialist Yule, Joaquim Salarich and Juan del Campo from Spain will be seen on the World Cup with ONE WAY poles in the upcoming winter. This marks the beginning of ONE WAY's involvement in professional Alpine ski racing, which will be raised to the performance level known in Nordic racing with the ONE WAY Race Team, including the French overall biathlon World Cup winner Quentin Fillon Maillet.
Products you'll see featured in the Alpine Worldcup:
RD 16 SL Pro
RD 16 GS Pro
Share This Article