Odlo Monthly Look - Nordic Performance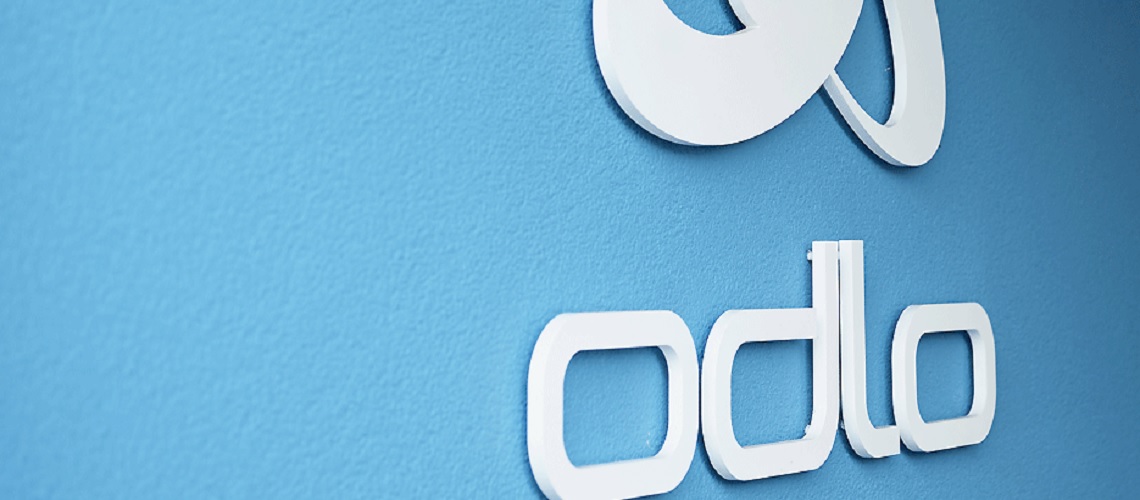 Cross-country skiing is not only a fantastic way to stay fit but is also one of the best sports to discover beautiful winter wonderland landscapes. So there is zero excuses to stay at home: Odlo's Nordic skiing apparel protects you from the elements so you can enjoy the great outdoors and focus 100% on your performance.
The first and most important layer for cross-country skiing is the base layer as it regulates body temperature and keeps you dry. That is why the seamless Performance Warm Top and Pants are an endurance enthusiast's first choice for incomparable performances on colder days. The high-performance sports underwear is constructed based on the make-up of the human body, using Odlo's Organic Bodymapping principle with its seamless, flowing transitions between various performance zones. Mesh panelling is applied to promote air ventilation in areas prone to sweat such as the armpits, knees, inner elbow and back. Additionally, Odlo uses in a fibre in these areas that is odour neutralising and provides excellent breathability. To retain heat, seamlessly-knitted functional zones with a ribbed structure ensure excellent thermal insulation in the kidney and knee areas. The ribbed construction at the crook of the arm, for example, allows freedom of movement. The innovative Organic Bodymapping approach is also reflected in the athletic design.
On top of the base layer, the Aeolus Warm Jacket and Pants are perfect for cross-country skiing in colder conditions. To ensure the highest comfort and effective performance, Odlo uses the Organic Bodymapping principle to combine various materials to cover different needs depending on the part of the body. The windproof softshell laminate at the front offers optimal protection without restriction. On the back, a more breathable jersey fabric with a high degree of stretch is usedto guarantee optimal thermoregulation and freedom of movement. The reflective details ensure good visibility, even in the dark.
For especially demanding Nordic athletes, further options to wear on top of the base layer are the Velocity Pro Light Jacket and Tights. Designed for cross-country skiing in milder conditions or for high-intensity performances, the high-tech seamless constructions use the Organic Bodymapping approach to offer high breathability and top comfort. In contrast to traditional softshell jackets, the Velocity Pro Jacket is extremely lightweight and has plenty of stretch to allow maximum freedom of movement. On the front, the pants and jacket are made of windproof panels that protect from chills and cold. To offer outstanding and effective water resistance, Odlo uses a unique DWR treatment on the external material that is environmentally friendly and uses no PFCs. The sleeve also features a useful watch opening so athletes can always keep an eye on their time and performance data.
Born in Norway and engineered in Switzerland, Odlo offers performance sportswear across 6 categories: functional sports underwear, running, training, cycling, Nordic disciplines and outdoors. With over 70 years of heritage, Odlo, the inventor of performance sports underwear and the three-layer principle, continues to innovate to stay ahead of the game and is now distributed in over 35 countries. As a year-round performance brand, Odlo also continues to show strong commitment towards social and environmental sustainability and is proud of its leader status at the Fair Wear Foundation.
HIGHLIGHTS OVERVIEW
Performance Warm Top
Women XS – XL
Performance Warm Bottom
Women XS – XL / Men S – XXL
Aeolus Warm Jacket
Women XS – XL / Men S – XXL
Aeolus Warm Pants
Women XS – XL / Men S – XXL
Velocity Pro Light Jacket
Women XS – XL / Men S – XXL
Velocity Pro Light Tights
Women XS – XL / Men S – XXL
Share This Article