Odermatt, Wins Lauberhorn Super-G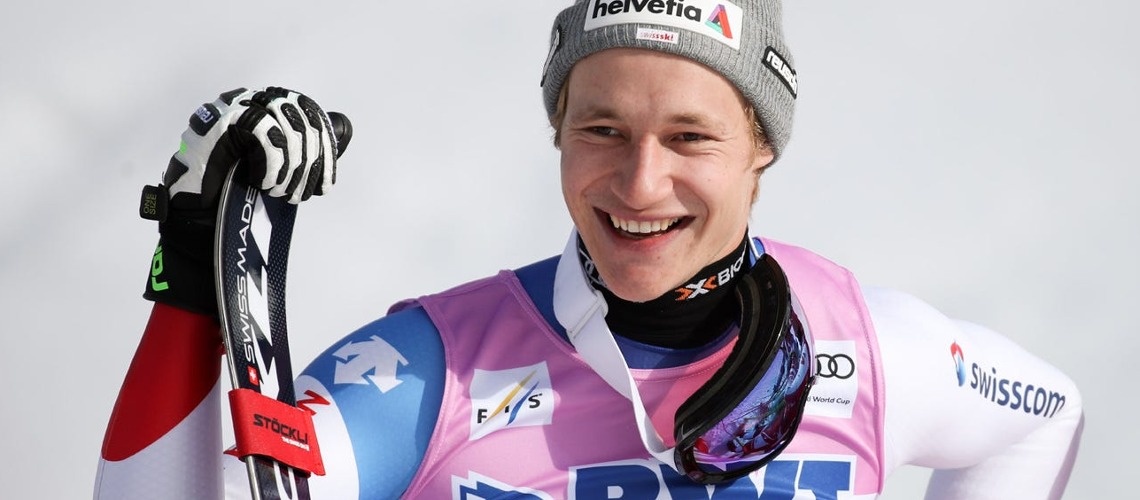 The Swiss rocket strikes again Share Alpine 2 hours ago It had been 28 years since the last Super-G took place on the Lauberhorn and the Swiss superstar, Marco Odermatt, did not hesitate to claim the victory. Starting with bib 7, Odermatt sped down the course to claim the victory 0.23 seconds ahead of Aleksander Aamodt Kilde (NOR).
Kilde was chasing his fourth Super-G victory in a row, however, didn't have the speed today to dethrone Odermatt. Austrian, Matthias Mayer, who had finished in the top 5 in the first three races of the season seemed to be back on form today after placing 13th in Bormio before the new year. Today he put in a solid run to finish 0.58 seconds behind the leader.
Starting with bib 22, James Crawford (CAN), put in a terrific performance to claim his best Super-G result placing 5th with a 0.77-second deficit on the Swiss leader.
Kicking out of the start gate wearing bib 22, James Crawford (Toronto, ON) skied into 5th place, crossing the finish line with a time of 1:29.77, 0.19 away from the podium.
"Everyone is skiing really well right now," says James. "People should be looking forward to the Olympics! My skiing has been in a good place and this feels good, a little redemption from Bormio."
This is James' career best World Cup result in the discipline following an 8th place achieved less than a month ago at Val Gardena-Groeden, ITA. With this result, he now sits in 9th spot in the World Cup Super G rankings.
Teammate Brodie Seger (North Vancouver, B.C.) came in 17th with a time of 1:30.38, building on his career best World Cup Super G 13th place also achieved at Val Gardena-Groeden, ITA in December.
"This was an important race for me with the Olympics on the horizon," explains Brodie. "I'm really happy I pulled together a solid result. I know I have a lot more to give still, but I'm stoked that my teammate showed us what was possible. I guess it's a good sign when you're not totally satisfied with a top 20!"

"The team is feeling good especially with Cam [Alexander] back in the ranks," Brodie adds, hungry to improve upon his 4th in the same discipline at the World Championships in Italy almost exactly a year ago. Teammate Cam has been sidelined since the downhill event at Lake Louise in November 2021.
Broderick Thompson (Whistler, B.C.) finished 31st with a time of 1:31.06. Jeffrey Read (Canmore, Alta.) was 41st with a time of 1:31.69, and Riley Seger (North Vancouver, B.C.) rounded out the Canadian squad in 45th place with a time of 1:32.20.
Wengen has historically been known for its famed downhill races. The last time Wengen hosted a Super G was in 1994. That year, Cary Mullen was the top Canadian, finishing 18th.
The last time a Canadian stepped on the podium in Wengen was in 2010 when Manuel Osborne-Paradis came in 2nd in the downhill.
Share This Article