Carlo Janka To Retire After Wengen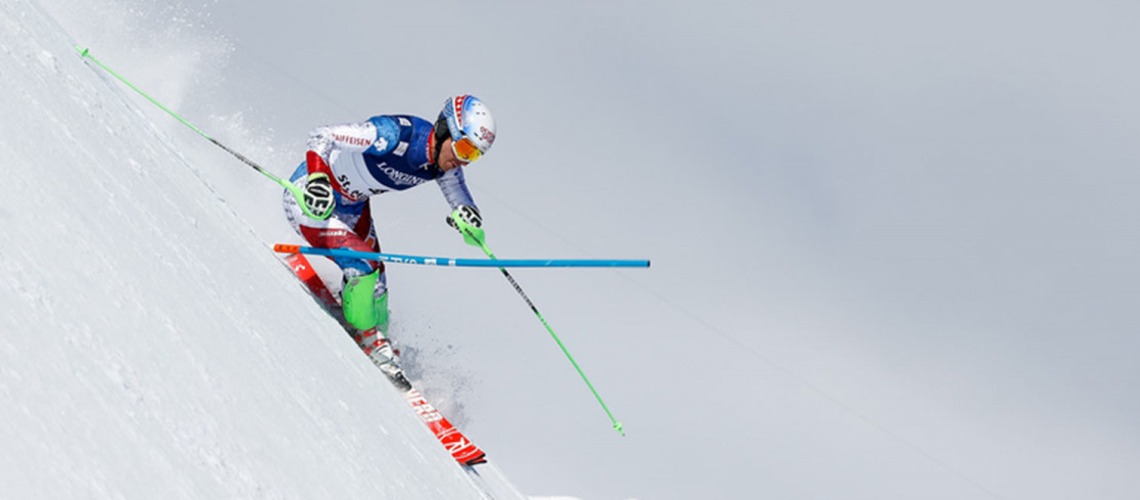 One of the most successful Swiss alpine skiers is stepping down: Carlo Janka has decided to end his career for health reasons. He will start for the last time in the World Cup on Saturday during the descent of the Lauberhorn.
Carlo Janka chose to say goodbye to the white circus in the resort that will have seen its most success in the World Cup: in Wengen, where he won three times. The Obersaxen skier won the downhill in 2010, his best season, and the combined in 2009 and 2015.
Apart from Pirmin Zurbriggen, Janka is the only Swiss to have won the treble consisting of the Olympic victory (giant slalom, 2010), the title of world champion (giant slalom, 2009) and the overall victory of the World Cup ( 2010). Now 35, Janka also won the small crystal globe for his victory in the combined classification in 2009. He has scored eleven successes in four World Cup disciplines. Twice a medalist at the World Championships (gold in giant and bronze in downhill in 2009), Janka has 28 World Cup podiums. In his journey to overall victory in the World Cup in the 2009/10 season, at the end of which he was awarded the title of Skieur d'Or by the International Association of Ski Journalists (AIJS), Janka achieved a real feat in Beaver Creek at the beginning of December 2009. On three consecutive days, he imposed himself in the super-combined, downhill and giant slalom. Only the French Jean-Claude Killy had succeeded before him (1967).
Janka had eight of his eleven World Cup successes until the 2009/10 season, before being dogged by various injuries and health problems. In December 2010, he announced that he suffered from cardiac arrhythmia, limiting his maximum capacity for performance and recovery. The symptoms becoming more insistent, Janka had heart surgery in February 2011. Only ten days after this operation, Graubünden made an impressive comeback in the giant slalom World Cup in Kranjska Gora: Janka won his first victory of the season in the Slovenian resort where he made his World Cup debut shortly before Christmas 2005.
Subsequently and until today, he has been hampered by recurring back problems. Shortly before the start of the 2017/18 season, Janka suffered further health problems after a torn cruciate ligament in his right knee suffered during giant slalom training on the Diavolezza.
Friday and Saturday, "Iceman" will take the start in the World Cup for the last time during the descents of the Lauberhorn. He will then have 287 starts at the highest level. Punctuated by ups and downs, his career has been eventful to say the least. His many successes, however, ensured him a place in the history books of skiing.
Share This Article