NSAA 2023 Lifetime Achievement Award Goes To Rusty Gregory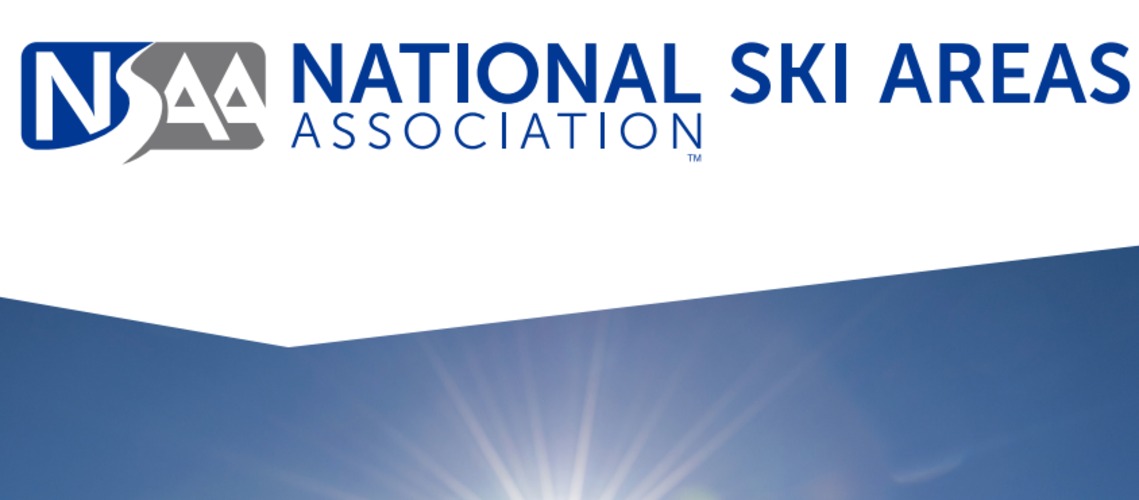 It's no coincidence that, after announcing his retirement last year, Rusty Gregory, who led Alterra Mountain Company and Mammoth Resorts before that, is being honored this year with two significant industry awards. In March, Gregory was inducted into the U.S. Ski and Snowboard Hall of Fame as a Snowsports Builder, and at the National Convention and Tradeshow, NSAA will shine a spotlight on his commitments to the organization and ski industry with its 2023 Lifetime Achievement Award.
"When Rusty talks, people pay attention," said Michael Berry, former NSAA president and part of the group who nominated Gregory to the Hall of Fame. "[His] range of experiences gave him credibility. There are no footnotes on Rusty; he's supremely qualified for both forms of recognition."
While deeply humbled and grateful to be acknowledged by his peers and friends, Gregory had a slightly different take.
"I think all these accolades are really to make sure I don't come back," he joked, likening the situation to a funeral. "All these nice things are said, but I could never go back and duplicate any of it because I was never that good in the first place."
Gregory's humor and humility are disarming. Anyone who knows him would disagree with his assertion that working as a liftie at Mammoth Mountain, Calif., his ski industry debut, "was the last job that I was really good at."
He's not apt to tout his career's successes. But what Gregory will cop to are all of the lessons, gleaned from self-admitted fumbles, that stuck with him as he navigated a path to the top, absorbing all the bumps the ski industry likes to throw in along the way. His is a story of ascension and reinvention — not just personally, but as what Berry called "one of the primary architects of the contemporary ski industry in North America."
Gregory's first career renaissance came early on. An athlete from a young age in Southern California, he played all manner of organized sport, surfing when he wasn't on a field or court. His natural athleticism served him well — all the way to a Division I football scholarship and a shot at the pros until injuries and other factors forced him to leave that dream behind.
Skiing wasn't one of Gregory's sports growing up, but he fell in love with it during college despite his first handful of experiences getting ditched at the top of a mountain and spending the day making his way down. In 1978, he arrived at Mammoth hoping to learn how to ski for real, work outside, live like a local and rediscover himself while a new dream took shape.
"Somebody much smarter than me said, 'Life is what happens when you're making other plans.' So I was thinking I would go to law school, and I had all these plans, and I would just have a good time for a year," he said of his move to Mammoth. "And that became the dream. Life, to me, is what happened while I was making other plans, and it's been wonderful."
His degrees in accounting and finance wouldn't come in handy just yet, but Gregory progressed quickly from lift operator to various roles in lift maintenance and construction, snow removal and ski school. He even managed time for a side gig while working full-time at the ski area. With a group of friends, Gregory founded Mammoth Heli-Ski, running the business side of things with then-wife, Bonnie, until he had the skills and confidence to guide.
When kids came into the picture, Gregory set his sights on Mammoth's personnel director opening. In his mind, this was "a real job," but also a longshot; he had a strong business background and had gotten to know Dave McCoy, owner and founder of Mammoth Mountain, but he had no HR experience. Even so, he landed the role — an appointment that would shift his ski industry trajectory into career territory.
"I was an awful HR director," Gregory admitted. "All I could talk about was money and margins because that was the only part of business I really understood."
But, under McCoy's guidance, what he learned during this time would become a defining moment of his industry tenure.
"The ski resort business is totally about people," he said of his most important lesson, naming relationships with guests, employees and the residents of surrounding communities as "the most gratifying, challenging and important thing about our industry."
Regarding staff stakeholders, and pay in particular, Gregory also learned from McCoy how to balance business and employee needs. Back then, the idea that you pay employees as much, not as little, as you can was unheard of, but it was a philosophy he learned from McCoy. There were also the matters of profitability and financial volatility (Mammoth had no snowmaking at the time) to consider — all still true in the context of today's rapidly increasing wages, of which Gregory is a cautious fan.Rusty Gregory
"That isn't to say it's as simple as just paying your people more and more because you've got to balance their job security with how much you pay them," he explained. "To retain them, you need to pay them as well in the bad years as in the good years. This requires hard, often unpopular decisions in order to sustain."
Gregory experienced this firsthand when, in the early 1990s, Mammoth hit a rough patch following the purchase of June Mountain. With a heavy debt load and insufficient snow to turn a profit over a number of years, the banks were moving toward foreclosure. At the time, Gregory was handling broad aspects of the business as chief administrative officer, a responsibility that required major financial cutbacks.
"Unfortunately, surviving and continuing under McCoy ownership required us to lay off 150 employees in one day — year-round employees whose average tenure was close to 20 years," he said of the decision that rippled through the town of 4,000, still known as Black Monday. "Those were painful and lonely days. There's a lot of lessons that came out of that hardship. I am proud of the fact that we were able rehire 90% of those people over time."
Transparent to a fault (former colleagues joked that you shouldn't tell him a secret you didn't want everyone at the next company meeting to know), Gregory was happy to share with his peers on NSAA's board of directors. He let them in on how they turned Mammoth around financially, climbing out of debt, dramatically increasing pay and profitability, and aggressively investing in resort improvements. That candor really stood out to Berry, as did Gregory's approachable nature, which lent a social currency not all industry innovators possess.
"He just has everything it takes, plus that little something extra," added Berry. "His ability to connect and relate, and at the same time remain very real, is the thing that people respect. Plus he has a wicked good sense of humor."
Tim Silva, strategic advisor to Sun Valley Resort, Idaho, who served on the NSAA and California Ski Industry Association boards with Gregory, agreed with Berry's characterization of the kind of leader the industry has in Gregory.
"Rusty's passion and commitment have long been felt in the ski industry, first through his dedication to continuing Dave McCoy's vision for Mammoth, and later leading Alterra Mountain Company during a period of rapid growth," said Silva, who also had a hand in Gregory's Hall of Fame nomination. "His insight and vision have been invaluable to the growth of our sport, while his good nature always reminds me of the very special people who are associated with this business."
Reflecting back to his own time on NSAA's board — which he chaired 2008–2010 while serving at the helm of Mammoth Mountain as chairman, CEO and part owner — Gregory recalled finding commonality, great camaraderie, and lots of candid conversations around risk management, insurance, safety and accident mitigation, along with other evergreen topics.
"Those days saw the beginning stages of resort rollups," remembered Gregory. "Vail had bought a few companies and a few of us felt like we could see where it was all headed."
In the longer term, Gregory played a huge role in where it was all headed. He led Mammoth for more than two decades, and in that time, his strategic direction resulted in "the U.S. basically dominating Winter Olympic medal performance the last 20 years," according to long-time ski industry veteran Bill Jensen.
"I'm not sure people really understand what Rusty, Mammoth and their leadership did for our sport — they led the industry with terrain parks in the 1990s and 2000s, bolstering the sport of both skiing and snowboarding for the benefit of the entire U.S. ski industry," explained Jensen, who worked with Gregory at Mammoth in the 1970s and was also part of his Hall of Fame nominating committee. "Mammoth, to their credit, took McCoy's ski racing heritage to snowboarding and the skiing component of terrain parks and created a plethora of athletes that brought acclaim to the United States."
While at Mammoth, Gregory also orchestrated various transactions, including a stake of the company going to Intrawest in 1996, the sale to Starwood Capital Group in 2005, the acquisition of Big Bear Mountain Resort in 2014 to create Mammoth Resorts, and the sale of Mammoth Resorts to the still-forming Alterra Mountain Company in 2017. Gregory invested in the new, yet-to-be-named company alongside KSL Capital Partners and Henry Crown and Company. He took on an advisory role and headed into what he had planned as a path to retirement.
"I retired for about six weeks and traveled around the world," reported Gregory, who was also serving on the board of Alterra to help get the fledgling organization off the ground. "I was the company's senior strategic advisor (SSA), which is ASS backwards — I didn't realize that until like three months in. I became very comfortable in that job because that title fit me so well," he chuckled. "I was starting to travel around with the leadership team working on acquisitions and other matters for the company, but really just helping out."
One of his responsibilities involved serving on the CEO search committee. The extensive effort yielded several qualified candidates from some of the most successful national companies tangentially related to snowsports. But the daunting task of integrating what Gregory called the "radically idiosyncratic cultures" among the ski areas of the growing Alterra portfolio demanded something more, at least in the minds of his partners.
"After all this work we had done going out and finding these other CEO candidates, my partners concluded that it made more sense to hire somebody with industry experience to run the company. After some polite arm-twisting, they prevailed upon me to accept the CEO job," said Gregory of how he came to be coaxed out of retirement to lead Alterra starting in January of 2018. "It was not what I was planning to do, but I'm very grateful for the opportunity. I wouldn't have changed a thing looking back on it; it was an unbelievable five years."
Gregory's tenure with Alterra will be marked by the successful creation, rollout and growth — in both sales and partner ski areas — of the IKON pass. To him, IKON is emblematic of so much more than a season pass to go up against Vail Resorts. The multi-mountain pass provided a weather hedge for both guest and operator alike, and an "experiential ladder" growth model where passholders could make their way from local to global destinations. Importantly, it delivered strongly on the prediction that there was still demand for alliances, be they "wholly owned or friendly affiliations among competitors," according to Gregory.
"Rusty Gregory's name has been synonymous with the ski industry for as long as one can remember, yet that hasn't hindered his forward-thinking and strategic focus on creativity, originality and transformation," wrote Eric Resnick, CEO of KSL Capital Partners. "Under his leadership, IKON quickly and masterfully became an innovative disruptor in the industry. It was Rusty's intentional approach to preserve and celebrate the individuality of each of the ski resorts which has resulted in its success."
The five years that Gregory spent at Alterra were also notable for his leadership through the pandemic.
"Despite the seemingly insurmountable times, I've had the honor, the privilege and the rare but welcomed comfort of watching Rusty execute and lead his team," submitted Resnick in the 2020 letter during the thick of the first few pandemic months. "The highlight for me has been seeing the way his team has worked so closely together despite being physically separated and balancing their work with the personal uncertainty that we and all our families feel. He has created a culture at Alterra Mountain Company that transcends the office, the mountain and the industry, and that is extremely rare.
"I firmly believe that we are now witnessing Rusty at his best," added Resnick.
Ron Cohen, president of Mammoth, and Mark Brownlie, COO of Alterra's Mountain Division, further qualified that superlative, calling him the best at pretty much everything he touched, from lift, heli-ski and resort operations, to leading teams throughout his career.
"Rusty's investment in people to inspire them to become the best versions of themselves will be his legacy for generations to come," said Cohen and Brownlie, who both worked for Gregory at Mammoth and Alterra, in a joint statement. "You can see that investment in the number of people in leadership positions across the industry who have worked for or with Rusty, and each of them will have something to say about how he helped them get through a difficult time."
He's also the best at bringing people together and empowering leaders. Cohen and Brownlie were virtual strangers within the Mammoth organization in 2011 when Gregory sent them on a mission to improve Mammoth's Mountain Community Foundation. But the real point of their journey "was for Mark and me, two new leaders in the company with completely different backgrounds and personalities, to figure out how to build and accomplish something together," explained Cohen. "Rusty told us, 'One day, you two will run the company, and so today is the day you start.'"
Having worked, played and been mentored by Gregory for more than 25 years, Cohen and Brownlie learned volumes — including to never get too comfortable. Gregory liked to change things up constantly.
"He even had a game called Organizational Scrabble: The pieces were nametags for every department in the company, and you played by dumping them out on the table and seeing if you could come up with a more effective organization of the company's structure and leadership," recalled Cohen and Brownlie. "This kept the organization from becoming moribund, provided fresh opportunities for new leaders to step up, and made it clear that talk is cheap, effort counts, but results are what really matters."
It's easy to see why Gregory was the obvious choice to lead Alterra, why he's served on the boards of numerous organizations, and why he's so revered — his vision is as inspiring as his warmth is encouraging. Ever the industry influencer, Gregory has some interesting predictions about where skiing is headed and how success will look very different than it does today.
"If you've got a static culture, you've got the wrong culture," he stressed, adding that all too often, the ski industry is guilty of holding onto a this is the way we've always done it mindset. "We need to be open to change. What the marketplace wants isn't what we gave them yesterday. They want something new, something better, something less expensive for the same experience, and so we need to evolve as rapidly as they do."
In responding to the marketplace, Gregory suggested looking and acting locally, because so few are the big, game-changing ideas — like season passes — that work enterprise or industry wide.
"We tend to take action locally and then judge the results from a macro-perspective — we'll make a change here, add a program there, and if they work as planned, we'll see the performance of the company in total move up a level," he said of Alterra's approach. "It is very hard to have one idea that works everywhere. Guests, employees, and the people in our small towns often push back on a one-size-fits-all approach. They want changes and programs that are designed especially with them in mind."
That said, Gregory does see wider opportunity in technology to better understand guests' likes, wants, timelines, budgets and communication preferences without being "technologically obnoxious." To that end, Alterra is committed to developing a proprietary technology platform "that allows us to know our guests individually better than any of our competitors," reported Gregory. Although tech will ultimately be the tool that gets at each visitor's every desire, he cautioned that the effort in delivering on it should be through "individual care, service and the great experiences that we actually provide for our guests."
Having the scale and resources that allow for this kind of technological approach will drive continued amalgamations of resorts, whether owned or in partnership, according to Gregory. But that's not to say he thinks consolidation is the end all, be all or even the inevitable model of our industry's future.
"I've seen the cycles a few times: Consolidation and deconsolidation, aggregation and disaggregation; it happens like fashion over time," he said, reiterating that the ebbs and flows are thanks to a dynamic market that demands constant improvement.
As soon as the ski industry has perfected its ability to anticipate and deliver on guests' needs before they even know what to ask for, market demand will require something new and different. Often, according to Gregory, that something new and different is in the opposite direction.
"The bigger the big companies get, the bigger the gaps of opportunity they leave," he said. "For example, Alan Henceroth who runs A-Basin is a savvy and experienced resort operator that takes advantage of the gaps the big companies are creating. The quality of the way they do things and their brand of authentic mountain culture is a great example of the kind of ski resort that will thrive while there's all this aggregation going on elsewhere within the industry."
Though consolidation has been beneficial on many fronts, one adage that rings true for Gregory is that "All strengths, if overplayed, become weaknesses over time," he said. "The resorts that are maniacally focused on the guest experience, have cultures that love and embrace change, and are able to adjust rapidly to the opportunities and threats ahead are the resorts that will win in the future."
How well they do that, he added, will determine the dominant players of this industry's next generation. Cohen and Brownlie came to appreciate such sage speeches of Gregory's and how they continued to get better over time. Among their favorites was one thought exercise that entailed flipping through an industry magazine and studying the ski area ads.
"You can remove the name and logo and all of the other words, and all of the ads will look the same: white snow, green trees, blue skies," recounted Cohen and Brownlie of Gregory's influential words. "Once you do that, you realize that the difference you can make at your resort is with the people. We know that our people are the object of everything we do — and we don't just treat our people as our friends, they really are our friends."
These words, according to Cohen and Brownlie, have the potential to fall short if you don't actually believe and live them, "and so they never fell short with Rusty," they agreed.
Now in retirement 2.0, Gregory's words of wisdom are still going to good use as vice chairman at Alterra — what he considers a relaxing role where he gets to do what he does best: "mostly relationship-driven stuff," he said, occasionally reminding his partners, "It's a title, not a job."
Otherwise, what he's got planned for retirement is a veritable bucket list of ski trips that includes: Chamonix, Japan, a trip to the mountains in the East and heli-skiing with CMH. And, while he's out living the dream, he'll also make a couple stops in Big Sky, Mont., and Savannah, Ga., so that the ski industry can applaud him for helping to shape that dream for the rest of us.
Share This Article