Norse God, Hod, Inspires Helly Hansen's New Daring Ski Apparel Collection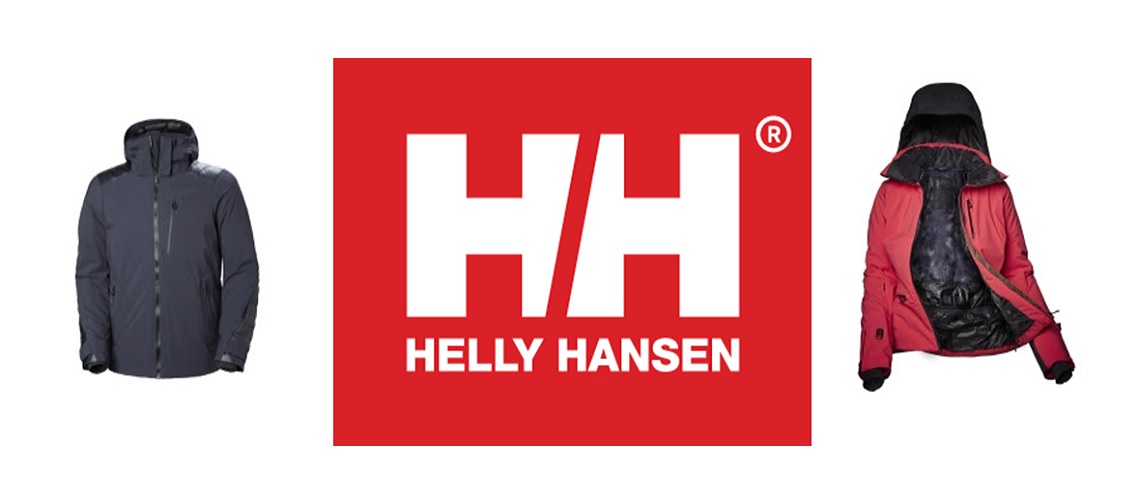 Whether you're heading to the mountains, the ocean or are moving about town this season, Norwegian clothing brand, Helly Hansen, makes it easy to choose your kit like a pro.
The Winter 2018 collections have all been developed from the insights of ski and mountain professionals, featuring technologies developed in cooperation with Search and Rescue operations and Olympic ski teams. This season's range is feature packed and functional, designed to withstand some of the harshest environments on earth, whilst being on trend – as is expected by Helly Hansen kit for more than 140 years.
This winter, innovation and heritage continues to drive Helly Hansen. The brand introduced the first supple waterproof fabrics in 1877, the first pile mid-layers (the precursor to fleece) in the 1960s, the first performance base layers made with Lifa in the 1970s, and the H2Flowtemperature regulation system in the 2000s. To continue this innovation, Winter 2018 unveils an all-new, proprietary synthetic insulation, Lifaloft. Developed in cooperation with PrimaLoft, Lifaloftis a combination of Lifa's unique insulation structure and PrimaLoft's extensive knowledge in synthetic insulation. It is lighter and less bulky than standard polyester insulation alternatives, yet is warmer due to the unique structure of Lifa fibers woven into the construction.
Lifaloft is one of many advancements subtly incorporated into Helly Hansen products this season. Additions to the long list of innovations include the Life Pockettechnology that extends battery life of smart phones in cold weather, entire weather-resistant windbreakers stowed inside the collars of softshell jackets, waterproof velour, innovative 3-in-1 Component Insulation Systems (CIS) and many more professional grade innovations.
Other Winter 2018 highlights :
Ski:
Skiing is at the heart of Helly Hansen's 2018 collection with feature-rich jackets and pants, designed alongside and inspired by the more than 55,000 mountain professionals around the world who wear the products on a daily basis. Helly Hansen has a lifetime reputation for quality through the brand's unmatched approach to style, safety and functionality that are the drivers in making it the world's fastest growing ski brand.
Ullr:
The Men's Elevation Shell 2.0 Jacket and Women's Maroi Shell Jacket have been developed specifically for free skiers eager for the freedom of the backcountry. Both new additions feature a removable CIS insulated vest with a 3D mesh body that enhances airflow and ventilation when boot-packing to a backcountry gate. To strengthen the Ullr collection, the Men's Garibaldi Jacket and Women's Powderqueen 2.0 Jacket bring a new look to mountain terrain with silky jacquard camo exteriors in 4-way stretch Helly Tech fabrics, and industry-best features including hi vis hood brims and H2Flow temperature regulation systems. Not forgetting the immense popularity and growth in strong, young skiers, the new JR Skyhigh Jacket mimics the adult Ullr jackets in both design and technical support. Using Helly Tech Performance fabric and construction, Life Pocket, RECCO safety locating technology, and PrimaLoft insulation will keep young skiers on the slopes for longer.
HOD:
Named after the Norse god of winter, the new HOD collection pushes the design limits by introducing styles inspired by moto culture and future aspirational trends, whilst maintaining Helly Hansen's performance priorities. The men's Slingshot Jacket uses quilted PrimaLoft insulation as a design element in the sleeves and shoulders giving the 4-way-stretch Helly Tech jacket a look never before seen on snow. The Women's Paradise Heat Jacket enables skiers to determine their own levels of comfort and warmth with a powered Novaheat technology system, built around the collarbones that warms the blood through ultra-fine heating wires where veins are closest to the surface.
Helly Hansen's all-new HOD ski collection takes inspiration from the Norse God of Winter – with expressive designs and innovative performance features, for skiers with an advanced sense of style and abilities.
Developed with powerful insights drawn from ski professionals at premium resorts, the collection is a seasonal celebration with 13 styles for men and women, inspired by classic moto jackets and modern ski silhouettes. The collection features jacquard camos to waterproof breathable velour and wool, paired with Helly Hansen's most advanced technical features.
The men's Slingshot Jacket is a technical insulated jacket with quilted PrimaLoft design elements in the arms and shoulders, reminiscent of a classic leather moto jacket. A clean, stealth exterior covers an extensive list of features, including Life Pocket+ with Aerogel insulation, that extends the life of smart phones and devices by up to three times, a new H2Flow temperature regulation system in the back panel for superior venting and comfort, 4-way full-stretch Helly Tech fabric and a zip-away powder skirt
For women, the W Paradise Heat Jacket allows skiers to control warmth and comfort on cold days. Developed and tested through collaboration with the Swedish national ski team and Novaheat, the jacket features a heating system with three temperature controls that directly warm the blood through strategically-placed elements around the collarbones. The technology contains ultra-fine heating wires that are invisibly integrated into the design. The slim and fully-featured jacket is completed with 4-way stretch Helly Tech Professional waterproof-breathable fabrics, a Life Pocket+ to keep your phone battery alive for longer, and 80g PrimaLoft Black insulation in the body and sleeves with extra-warm 100g PrimaLoft Gold in the hood.
Category Managing Director for Ski at Helly Hansen, Philip Tavell, comments, "We've reached the advanced resort skier with the new HOD collection. It is an opportunity for us to go above and beyond in performance and style, and to turn heads and create emotional reactions each season – we're very excited to see how skiers respond!"
Midlayer:
The men's Scout Profleece Jacket is a midlayer, slickface-fleece that transforms into a water-resistant outer shell in seconds. Featuring a hidden minimalist, hooded wind shell stowed in the collar, this 2-in-1 jacket is the perfect addition for unpredictable weather.
Stepping back in time, the men's Juell Pile Jacket features ultra-soft high loft fleece reminiscent of the original heavy pile fabrics Helly Hansen created for craftsmen in 1961. Softshell cuffs and side panels reduce bulk and enhance breathability, while its body maintains its original pile stature.
Mountain:
Greatness is achieved again in the men's and women's Verglas 3-Layer Jacket. A lightweight shell jacket to be used all year-round, it is perfect for backpacking, climbing and meandering in rainy, icy and snowy conditions. Built to wear with a pack, harness and helmet, the Helly Tech shell will be a staple in your wardrobe for many years.
Baselayer:
Lifa Merino is a unique two-in-one baselayer that combines lightweight Lifa fibres next to the skin and a warm, 100 per cent Merino Wool exterior. The Lifa fabric quickly moves moisture away from the skin while the wool delivers exceptional warmth. The men's and women's Lifa Merino 1/2 Zip provides the solution for staying dry and warm in a variety of winter conditions, with a deep front zip for ventilation. The women's HH Merino Mid Graphic LS adds a fashion element to the collection, with beautiful jacquard knit design that promises all-day dryness and warmth for any outdoor pursuit. The HH Lifa Merino Seamless 1/2 Zip has seamless construction in the body and arms for maximum agility and comfort in a non-itch fabric.
Urban:
Helly Hansen takes its best technologies and fabrics made for ski and mountain professionals and weaves them into sleek, progressive designs made for wearing with business and casual attire. The 365-in-1 has enough tech features to wear on Everest, but is styled for urban environments. The separate garments layer efficiently and comfortably over one another, while traceable Allied Down, PrimaLoft insulation, H2Flow temperature regulation and Helly Tech all add to the immense protection and ability to adapt to any location when wearing this parka.
Business men and women in cold winter conditions will appreciate the clean designs of the Helsinki 3-in-1 Coat and Women's Helsinki 3-in-1 Raincoat. Both use professional-level protection from Helly Tech waterproofing, a removable PrimaLoft liner, sleek, yet technical outer fabrics, foldaway reflectives and detachable hoods.
Share This Article