Nikwax Named Aftercare Brand Of Choice For Leading Footwear Brands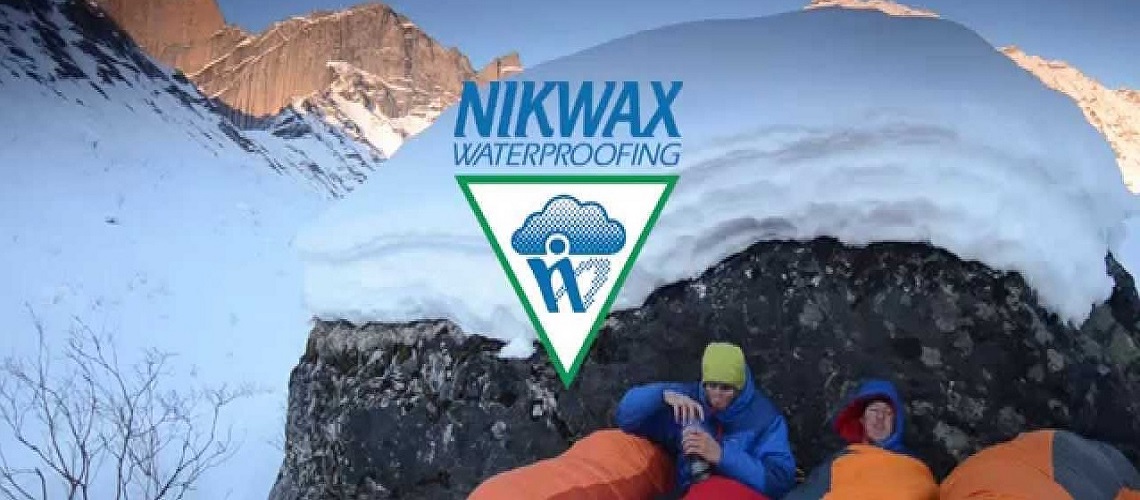 Over the years Nikwax has built a reputation as leaders in innovative PFC-Free clothing and gear systems, creating outstanding materials and aftercare for outdoor explorers, keeping them safe and dry in wild weather. Nikwax is a trusted and much-loved brand; with values steeped in innovation and care for our environment and a reputation for high performance products.
Having support from leading outdoor brands for over 44 years is a testament to the quality and effectiveness of their products. Nikwax Waterproofing Wax for Leather was the first product Nikwax owner, Nick Brown, created and is still as effective and popular today. Waterproofing Wax for Leather is instant waterproofing, designed to revitalise breathability and maintain suppleness of all smooth leather items.
Merell.

"At Merrell we choose to work with Nikwax, as the global #1 outdoor footwear brand wants to work with the number one in footwear aftercare. Caring for our shoes ensures they will continue to perform as well as they did fresh out the box. Plus, Nikwax's environmental approach, carbon offset and full recyclable packaging is something the whole industry can aspire to!

Keeping your footwear clean is also essential to maintain the durable water repellence (DWR). Nikwax Footwear Cleaning Gel is our speciality cleaner designed to do exactly this, whilst improving breathability and because of the high concentration of active ingredients it will safely clean your technical footwear without damaging adhesives, or stripping oils from leather. Using this alongside our Fabric and Leather Proof, Nubuck and Suede Proof or Water Proofing Wax for Leather is a great system for maintaining the performance and DWR of all combination fabric and leather footwear.

KEEN Footwear " We recommend treating your shoes with an environmentally safe waterproofing spray like Nikwax in order to keep the boot protected and stain-free. KEEN, like Nikwax, take responsibility for the sustainability of our products very seriously, sharing a brand synergy to ensure outdoor products are consciously created to minimise impact on the environment and can be renewed and long lasting."

Salomon "Carl, one of our outdoor ambassadors praises Nikwax as he hasn't been let down by the products and likes that they come in larger size bottles to save stocking up. Carl really knows how to put his equipment to the test and is glad he uses Nikwax to protect his favourite items."

Protecting consumers and the environment from dangerous chemicals is of the upmost importance to Nikwax. They believe any company which uses chemicals should be trying to make them as safe as possible. It is especially important for aftercare products like Nikwax which are intended for use in the home. Nikwax products are water-based aerosol and PFC-free, meaning they can be safely used in the home or outdoors with no environmental impact. To further their campaign for greener business, the bottles are recyclable and made from recycled plastic, contributing to a closed-loop system of plastic usage. Alongside this, Nikwax have carbon-balanced all of their emissions since the company started in 1977.

Anatom Footwear create a range of performance footwear and choose Nikwax as their aftercare provider of choice.

"We have worked with Nikwax from day one. They are a company which shares the same values as we do in terms of the environment and our impact on it. We also appreciate the fact Nikwax is water-based which makes it very easy to use. The footwear cleaning, conditioning and proofing are the best in the world and that is why we promote Nikwax to all of our new customers and established users."
From the frozen wastes of Antarctica and the Arctic to the highest mountains in the world, on all continents, Nikwax clothing systems and care products support the work of rescue services, scientists, explorers and conservationists by keeping them warm and dry in challenging conditions. These outdoor professionals love our natural world; they take responsibility for the care of it and look after others who also enjoy the great outdoors.
Anglesey's Search and Rescue Team "Nikwax enabled us to stay safe whilst replenishing the waterproofing on our gear, an absolutely invaluable resource we cannot thank you enough."
Nicola Jasieniecka, Mountain Training"Nikwax products allow people to increase the lifespan of their kit and equipment and this aligns with our belief in sustainable and sympathetic use of the outdoors. The longer something lasts, the less unnecessary waste there is and that's ultimately good for the planet. The technical nature of the materials used in items such as base layers, jackets, ropes and tents warrants appropriate care and maintenance; that is why we choose Nikwax."
Martin Hartley, Arctic explorer and photographer "I have been using Nikwax ever since I first set out in the hills. I can remember putting old newspaper onto the kitchen table then opening a tin of Nikwax and putting it onto my boots, all in anticipation and excitement, preparation for an adventure to the Yorkshire Dales, Or the Lake District or my very own boggy back yard the fells of East Lancashire... that was when I started my adventure journey over 40 years ago and still to this day I use Nikwax treatments for all my clothes and boots."
Andrew Price, ITV's Coast & Country presenter & Gear editor for Bushcraft and Survival. "Wales is heading back into lockdown so rather than dwell on the negatives I've decided to use this time wisely, to plan some Winter mountaineering missions and to get all my kit cleaned and waterproofed, ready to handle the worst that the Welsh climate can throw at me. Nikwax make waterproofing treatments for just about everything and I've been using their products to waterproof my gear for as long as I can remember. There's definitely something satisfying about watching rainwear beading off a freshly proofed coat or favourite pair of boots."
Nick Baker, Naturalist and TV Presenter. "I've been using Nikwax on my boots since I got my first walking boots back in the 1980's. I bought it from a little outdoor shop in Forest Row, along with my Daisy Roots. I've come a long way since then... literally! And I still use the wax plus a range of other Nikwax re-proofing products that clean, restore and reproof everything from boots to shells and down jackets and sleeping bags. It's brilliant stuff!""
Paul Lewis, Mountaineering instructor at Peak Mountaineering. "As a mountaineering instructor I work around the world in all weathers and all seasons. Looking after my clothing and footwear is essential both for performance and to extend the life of my equipment. The broad range of Nikwax products available will deal with cleaning and proofing everything from hard shells to base layers and from boots to tents. I am also passionate about protecting the natural environment and really value Nikwax's industry leading sustainability credentials. I would choose no other brand."
Nikwax has been the chosen aftercare brand for trainers, leaders and participants of the Duke of Edinburgh Award for over 10 years. DofE endorsed products raise money for the Charity which helps prepare young people for life by providing them with new opportunities including an expedition where they learn skills to plan and participate in a walking, camping expedition safely. Staying warm and dry enables leaders and participants to enjoy the experience and is an important lesson in survival. Caring for your gear is an important life skill and using Nikwax is environmentally friendly and extends the life of clothing and gear, reducing consumption.
Sam Sykes "Nikwax products are pivotal for the effective operation of our DofE tents and equipment." "We will often double the lifespan of our tents using the wash and proofer. The Sam Sykes and MAMMUT Mountain School UK clothing and equipment is always washed and proofed with Nikwax products. Without the capability of Nikwax products, we could not operate at our best - especially when it really counts! All professional operators in the Outdoor Industry will wash and proof their clothing and equipment regularly. The benefits range from product longevity, protection, sustainability and aesthetics. In short, if you're not doing this, it's time you started. Nikwax gets 10/10 from me!"
Thjimen Apswoude. Living by Nature is an international Bush Craft school which teaches people how to survive and thrive with "native techniques" and pure natural materials.Nature has everything to offer we need as human beings and we teach you to see what to use and when to use it in a responsible way. We choose to work with Nikwax because it protects us and the environment. It gives my products a second life."
Nikwax was founded in 1977 by Nick Brown, a keen mountain walker and traveller, who designed his own product - a waterproofing wax - to keep his leather mountain boots dry. Subsequently, Nikwax has become the global leader in environmentally safe aftercare and waterproofing solutions that extend the life and performance of technical footwear, clothing and equipment. Nikwax care products are distributed to 52 countries.
Nikwax is the only major aftercare company to have never used aerosols or fluorocarbons. Nikwax products are all PFC-free, use advanced elastomer technology, are not tested on animals and are non-persistent in the environment.
Nikwax has received numerous awards including the prestigious Queen's Award (4x), Sunday Times Best Green Award (3x), the Green Apple Award (x2), and, is ISO 9001 and 14001 certified. In 2014, Nikwax won the Queen's Award for Sustainable Development, one of only 13 UK companies to receive this pinnacle award for sustainable business, and the only Outdoor company to have ever received the award.
Share This Article