News From Snow Ridge Ski Resort For 2022-23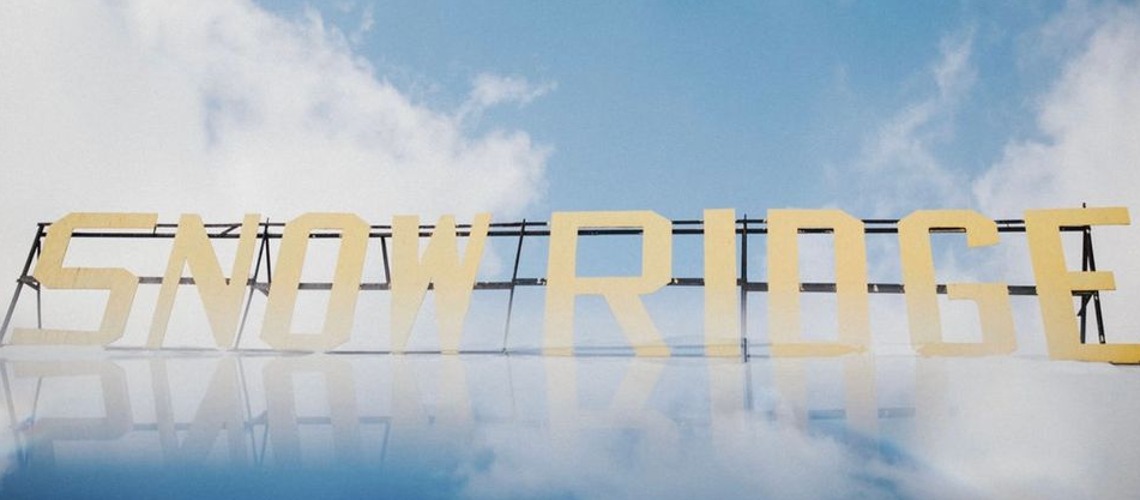 Snow Ridge has added 2 trails for a total of 33!. They are working on Little Mountain renovations continue with the dismantling of the old Snowy Meadow Chair to widen Easy Rider, as well as slowing down the running speed of Little Mountain Chair to make it easier to use.
This winter they will also be adding Nastar racing on South Slope this season and a an adult Saturday night racing league!
Their snowmaking fleet has now been fully replaced since the new ownership took over 7 years ago, including the addition of a new fully auto TechnoAlpin TF10 fan gun, and fill automation of our pump house.
They have also renovated the Wax House bathroom and expanded their rental shop and rental fleet with new Burton snowboard gear and Alpina ski boots.
Nick Mir GM wrote to customers, saying:
'Hello once again Snow Ridge friends! I hope everyone had a great summer and you're ready to get your ski and board legs back under you. The current snowfall has us pretty excited, and judging by the number of "when are you opening?" messages that we're getting, so are you! I thought now would be a good time to give everyone an update on opening day as well as everything else we've been up to in the off-season.

First off, yes, we will absolutely be opening as soon as we are able to. Will that be this weekend? No… The heavy snow that everyone is seeing in the forecast has so far eluded our area, but those big totals are also supposed to be piling up through the weekend. With that said, we have received about 5 inches of snow so far this week, and we do expect it to continue for a few more days. If the winds turn in our favor, and we end up with 18+ inches on the ground, a thanksgiving weekend opening is a very real possibility. Our snowmaking campaign is set to kick off this Friday evening, with solid night time temps into early next week. So, as always with early openings, we are at the mercy of Lake Ontario and Mother Nature for either a bunch more snow and/or more prolonged snowmaking temps.

To sum it up, the earliest we will be opening would be the weekend after Thanksgiving. This relies completely on the natural snow that falls between now and then. Otherwise, we will be making snow at every opportunity in order to open on manmade. In the meantime, sleep with those pajamas inside out and do your snow dances! Opening day updates will be made here on our website as well as our socials.

Moving on, we've been pretty darn busy this summer and fall. A number of projects and upgrades have been made to continue our mission of offering the best ski and ride experience in the area. One of my most anticipated additions was in our snowmaking department. We added another TechnoAlpin fan gun to our arsenal, now having replaced the entire fleet that we acquired seven years ago when we assumed operations. This new TF10 is fully automated, meaning it will be running at peak efficiency at all times. In addition, we are nearly finished with our pump house automation as well. The automation of our water pump, valves, and pressures will also optimize efficiency, meaning more snow being made faster than ever before. I look forward to firing up the guns this weekend, with full automation scheduled to be completed next week.

We have added two new trails to the map this year, bringing us to a total of 33! Old T-Alley is a narrow run alongside South, where the old t-bar used to be. The lift was removed this past summer, leaving us with a great new run to rip this season. The name comes from a run at our old home mountain, Toggenburg. Similarly, in another nod to the now closed ski area, we've changed the name the bump field on North Slope to Kneeknocker. Another new addition this season is Little Glade. This is a beginner level glade run on Little Mountain that will be a great introduction to the trees. Finally, we've completed the top section of Pocket Knife on Snow Pocket. This will be a narrow, winding groomed trail beginning on Rockin' Robin and ending on Side Pocket.

We're excited to add Nastar racing for the 22-23 season! Races will be held on weekends on South Slope and open to the public. Additionally, we will be starting an Adult Race League for those 21 and over! The league will run Saturday nights on January 21, 28 and February 4th and 11th. This also means we'll be open for night skiing those 4 Saturdays. If you've been hoping we'd start night skiing on Saturdays, this is your chance! Information on both Nastar and the Adult Race League will be made available soon.

Hopefully you saw our new bathrooms in the Wax House last winter. We've now finished those completely with new floors and trim, and they are looking great. Be sure to check them out on your next visit!

We're in the middle of expanding our rental shop and moving the retail shop into the old main office building. The office will now be home to our expanded inventory of retail as well as all season pass sales. The rental shop will expand into the old retail area, as we've added a bunch of new rental equipment for the upcoming season!

We return for our third season on the Indy Pass. We're proud to be a part of such an incredible group of independently owned resorts, and look forward to welcoming Indy Passholders to the Ridge! If you're a Snow Ridge Season Pass holder, check out their website to see your killer discount on an Indy Pass!

Finally, we're looking forward to a winter full of incredible riding and great events. We'll be starting off our winter event season with our Christmas Eve Free Ski Food Drive on December 24th! Look for more information on this and all of our other great events as they get closer.

Thanks so much for checking in and we can't wait to see you on the slopes soon!


Also the retail shop and offerings will also be expanded and now have its own location in the old Main Office building.
Share This Article