News From Serre Chevalier - New Lifts & Hotels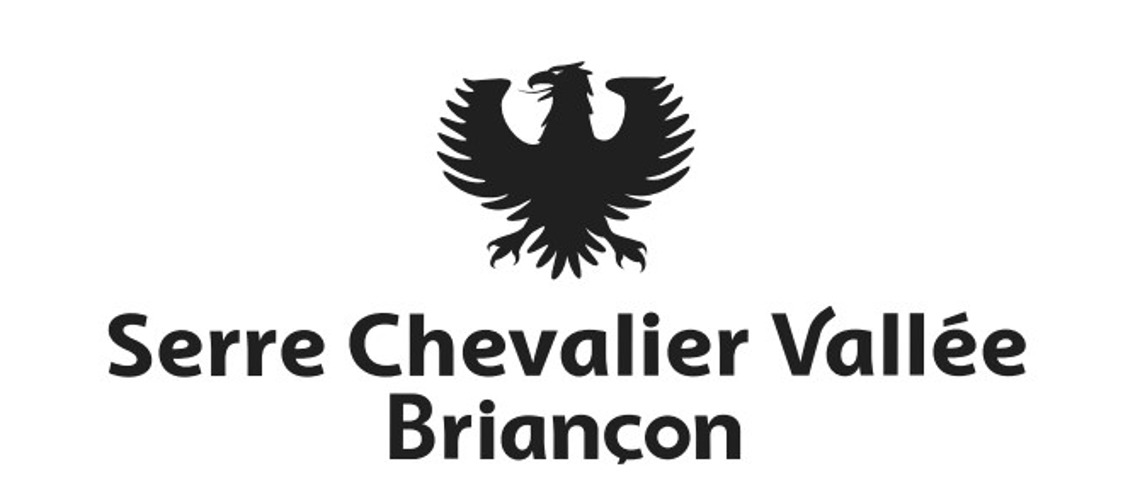 Serre Chevalier has big plans for the coming year.
NEW TOP STATION FOR CHANTEMERLE'S CABLE CAR
With a brand new roof, wood cladding indoor and outdoor and structural repairs, for its 80th birthday the top station of Chantemerle's famous cable car has received a beautiful make-over. What's more, a room has been added so visitors can see the mechanism of the pulley and counter-weight In the summer, the cable car takes you to the top of Serre Chevalier at 2491m.
RENEWABLE ENERGY PROJECT: THE FIRST GOAL IS REACHED!
The objective of 3% renewable energy production was reached at the end of 2021 with the installation of the last solar panels on the buildings of la Chaume and the Prorel Station, combined with power produced by two small wind turbines (10kwh each).
Early in 2022, the first hydro-electric turbine was installed and production started in the spring. In 2022, another one will be installed, to begin production in the spring of 2023. Annual production aim: 3000 MWh/year, which is 20.7% of the energy needs of the ski area. Next objective: 30% renewable electric power produced by 2023, and zero net greenhouse effect gas emitted by 2030. Watch this space!
FOLLOW-UP OFTHE "TOUS ENGAGÉS" MOVEMENT
This winter, the ski-area launched a participative action called « Tous Engagés ». Its aim is to encourage the environmental transition of Serre Chevalier Valley in partnership with its employees, clients and partners, with the aid of mini-surveys on the website tousengagesserrechevalier.com.
Several actions to reduce the impact on the environment have been submitted, such as new grooming methods, think-tanks on man-made snow, adapting the speed of lifts, re-wilding of certain zones... The first conclusions are being drawn up and will soon be ready.
REPLACING PONTILLAS CABLE CARAND FRÉJUS GONDOLA
To make it easier for skiers to circulate between Villeneuve, Chantemerle and Monêtier, the Pontillas and Fréjus gondolas will be replaced by a more modern high-performance gondola. The future Pontillas gondola will be a10-seater and will carry 2800 skiers/hour. The construction of this new gondolas part of a plan to rationalise the lifts; two older high energy-consumption lifts will be taken down to make room for a new-generation more ecological lift.
The bottom station building (on the site of the existing building) will be comprised of a storage zone for cabins, different offices and services (sales and information desk, management offices, public conveniences...), and 450m2of commercial properties, which will liven up the zone and provide more customer services.
It is also considered how to improve parking on this site. Shuttle buses will be made available to serve the new lift. To take climate change into consideration, a high-altitude beginners' area will be developed at the top station at 2255min altitude.Work begins late 2022 Planned opening December 2024
A SUMMER OF CYCLING
A stage of Le Tour de France arriving at the summit of the Col du Granon pass on July13th and leaving Briançon on July 14th, The Etape du Tour amateur cycling event on July 10th A stage of the Criterium du Dauphiné on June 11th And also Alps Epic, Les Grands 8, Le Défidu Granon, le Défi du Galibier and La Haute Route cycling events all taking place here this summer.
A NEW LODGE OPENING IN CHANTEMERLE THIS SUMMER TERRÉSENS - CRISTAL LODGE
On the site of the old Hotel de la Balme, this new residence is ideally situated in the heart of Serre Chevalier resort, 350m. from the lifts and within walking distance of everything you need! Two new buildings, offering 46 apartments with one, two or three bedrooms form the holiday condominium, whilst 20 rooms (for 1 to 4people) make up the hotel, with a spa, gamesroom and tapas bar. Christal Lodge is built with a combination of concrete, wood, and stone facades. Balconies will have fantastic views of the mountains.
The interior, which is both modern and traditional, has spacious sunlit rooms. The apartments are fully equipped and furnished in style. Each area combines modernity and mountain charm. It provides a great opportunity to holiday in a warm and contemporary atmosphere.
EXTENSION WORK CONTINUES ON LE GRAND HÔTEL - IN CHANTEMERLE : LES CHALETS DU GRAND HÔTEL
Planned opening Christmas 2023.This four-star Hotel, the oldest hotel in the resort, built in 1948 (66 rooms, spa, two restaurants, a bar and a ski shop) and located at the base of Chantemerle's ski-runs, is being extended! Les Chalets du Grand Hotel are adding four large chalets divided into 21apartments or suites (from 45m2 to over 190m2), offering a hundred beds, and connected to the Grand Hotel for all hotel services: pool, spa, restaurants, bars, concierge, parking, lockers, ski shop... The project was designed by the architect Jean-Michel Wilmotte and Studio Frémont for the interior design, in a cosy and contemporary chalet spirit, with large glass facades allowing all the natural sunlight of the Hautes Alpes to illuminate the interior. The existing spa will triple its capacity and the restaurant will also be extended. The developer Habside has also acquired Le Chalet Hotel Serre Ratier, which is to become the Refuge du Grand Hotel, with ten rooms and a mountain restaurant on the slopes at 1900m. accessible from the Chantemerle gondola. Work is being carried out on the interior only.
WORKS BEGINS IN THE SPRING FOR A NEW REFUGE IN MONÊTIER LES BAINSLE CLÔT DES VACHES
The building is designed and run with special attention to the environment: water will come froma local spring, solar panels and wood bearing the label "Bois des Alpes" et "Bâtiment Durable de Méditerranée" will be used. Along the trail leading up you will find fun and informative signposting. Planned opening September 2023.
CENTRE FOR THE 2024 OLYMPIC GAMES
Serre Chevalier Vallée Briançon is THE destination for climbing and mountaineering in the North of the Hautes-Alpes department, a fabulous playground between 1200m and almost 4000m in altitude. Over the last 30 years, Briançon has become the organiser of the Mondial de l'Escalade world-class climbing event. The climbing wall is situated in surroundings that are ideal for sports, nature and culture, on Vauban's mountains and fortifications, and is close to the Centre d'Oxygenation, so ideally situated for high-altitude training and preparation. This indispensable site will be modernised in 2023so that on the same site you will find a climbing structure for three disciplines (lead, bouldering and speed), accommodation, meeting-rooms, indoor and outdoor pools, a gym, a fitness centre, a football pitch, a running track, tennis courts and an ice-rink. Modernisation of the Parc des Sports will begin with the indoor climbing wall, which will mark it definitively as the place for high-level climbing world-wide. Work begins September 2022.To complete the indoor wall, an indoor bouldering wall will open its doors in early 2023 in the medical-sport centre in the old 15/9 military zone.
Share This Article