News From Austria's Largest Bike region; Saalbach Hinterglemm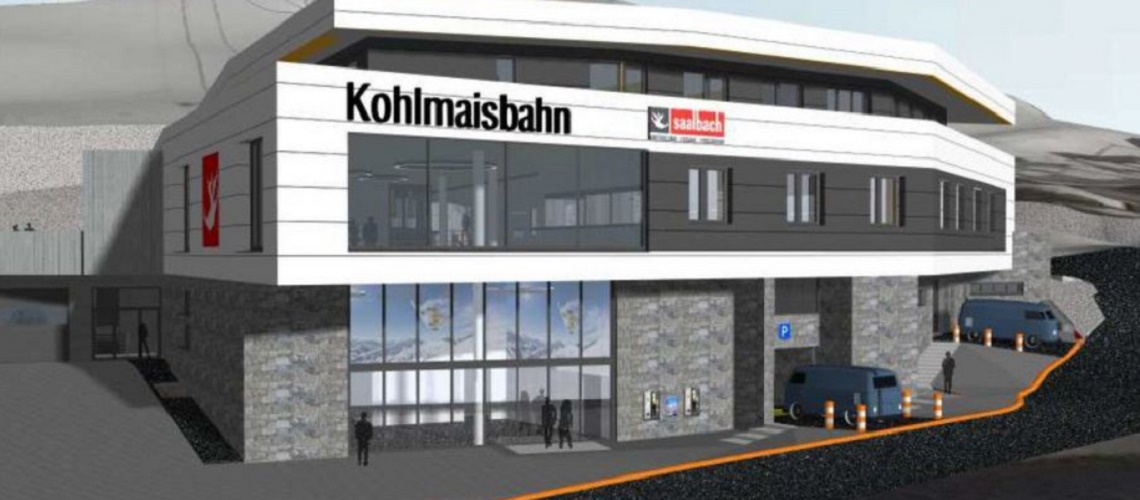 The three towns of Saalbach Hinterglemm, Saalfelden Leogang and Fieberbrunn have long appeared together as a ski circus in winter. In 2020 they got closer also in summer and offer mountain and gravel bikers almost unlimited possibilities on two-wheelers of all genres with over 80 kilometers of lines & trails, 9 mountain railways on 7 mountains , a shared bike ticket and unlimited kilometers of gravel and asphalt.
Lines & Trails , as diverse as the three places they connect a network of mountain bike trails, the limits of which are only determined by your own physical condition, and alpine gravel routes that can hardly be surpassed in their diversity. This is Austria's largest bike region!
Incomparable variety of trails
80 kilometers of lines & trails with one ticket! Flowing lines with playful features, World Cup-tested downhill routes in the Epic Bikepark Leogang and blocked trails for technically experienced enduro riders make Austria's largest bike region the coolest playground in the Alps. This variety of trails should not only be reserved for hobby bikers and the international world elite. Beginners and mini-shredders are best placed to try their first attempts in the new Easy Park Obingleiten in Fieberbrunn , in the Learn to Ride Park in Saalbach and in the Riders Playground, a 10,000 m² practice area in Leogang, to slowly get to grips with the family-friendly routes.
Limitless mountain biking
The parameters of the next tour depend solely on your physical condition, because the cross-national mountain bike network is almost limitless . Individual tour suggestions, which can be combined in numerous variants, can be found in Saalbach Hinterglemm Leogang Fieberbrunn. It is up to you whether the next tour will be a leisurely alpine pasture tour, a panoramic tour with a panoramic view with lift assistance or a demanding marathon. Either way, you will be strengthened in one of the numerous huts and pampered after a casual day.
Graveln in the Alps
Gravel biking is much more of a lifestyle than a discipline. Whether touring, fast off-road laps on gravel roads and forest trails or a leisurely exploration tour: Gravel biking always promises a special experience. The region, which until now has been largely known as a mountain bike destination, turns out to be an absolute insider tip for this trend sport . But what actually distinguishes gravelers from racing cyclists? While you are tied to the asphalt roads with the racing bike, the less aggressive geometry and the profile of the tires of a gravel bike mean freedom, driving fun, adventure and nature experience away from the busy roads. Around Saalbach Hinterglemm Leogang Fieberbrunn there is a true alpine gravel road paradise with a variety of tour options.
Infinite ranges
The largest bike region in Austria offers excitement on the bike anyway. With the eMTB boom, however, a completely different meaning is assigned to this tension. The charging stations on the mountain are ready for use, the rental shops have increased their stock and, of course, all mountain bike paths and trails are also freely accessible for e-bikers. Specially designated e-bike routes are only tour tips that are particularly suitable for e-mountain bikers. Stop by, recharge and continue cycling is the motto when you comfortably recharge your bike in a hut while you take a short break.
The offer is rounded off by the services specially tailored to bikers, such as bike shops, rentals, bike schools, guiding and practice areas for beginners. And also in the accommodations, restaurants and huts you are a welcome guest everywhere as a biker.

NEW Bike Area Fieberbrunn - Streuböden
One trail, two lines and a pump track - these innovations await bikers in Fieberbrunn in the coming summer. Between the middle and valley station of the Streuböden gondola lift, kids, newcomers and "pleasure trailers" get their money's worth. Enduro riders have even more route options to combine the most beautiful ups and downs in the Greater Region!
The new Schweinestberg Trail (4 km / easy) from the middle station over a wooded mountain ridge back to the Streuböden valley station provides plenty of enjoyment, fun and flow. After a short roll-in, the trail branches off into the forest. North Shores, wavy passages, plenty of curves and broad lines put a big grin on bikers' faces!
For anyone who has never been to a bike park or wants to hone their technique, the Easy Park Obingleiten at the Streuböden valley station is just the thing! On the two lines - Hänsn Line and Obing Line - bike control and balance can be perfected on 20 to 25 turns peppered with wooden elements. The converted pommel lift takes you to the top very comfortably.
Endless fun - in the truest sense of the word - is provided by the new pump track . Drive in, pick up speed, "pump" over the waves and test the lean angle in the curves. The greatest for the smallest bikers, a welcome opportunity for the pros to warm up or work out.
Share This Article