New Cable Cars For The Ochsenkopf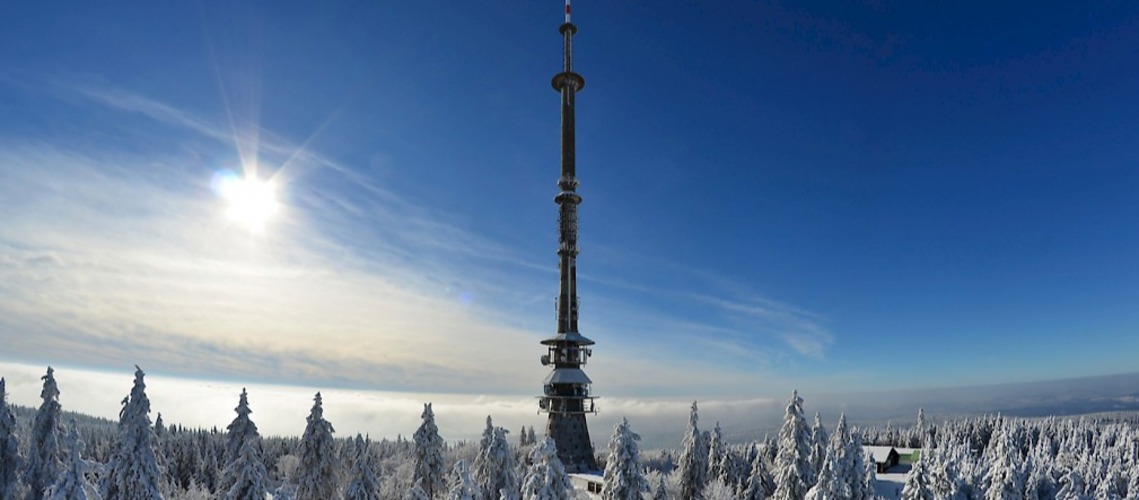 Winter sports on the Ochsenkopf in the Fichtelgebirge have a future - new, modern and innovative cable cars are to be built. As Bavaria's Minister of Economic Affairs, Hubert Aiwanger, personally signaled to FREIE WÄHLER member of the state parliament, Rainer Ludwig, the financial support for the implementation will be higher than initially planned. "The new construction of the railways is to be funded with up to 30 percent", Minister Aiwanger told MdL Ludwig, who also conveyed the good news to Bayreuth District Administrator Florian Wiedemann. He had worked tirelessly for the promotion of the cable cars and was delighted with the generous support shown by the two FW politicians.
"The new construction of the two cable cars will cost around 26 million euros. The aim is to renew the northern runway, which leads from Bischofsgrün to Ochsenkopf, as early as next year. The modernization of the southern runway at Fleckl is then planned for the 2022/2023 season, "said Ludwig. "The previous 15 percent funding would have posed great challenges for everyone - the current prospects set new accents."
With more than 4 kilometers of slopes, the Ochsenkopf is the largest ski area in the Fichtel Mountains. Winter sports enthusiasts will also find the longest slopes in Northern Bavaria here. But the existing lift systems are showing their age and urgently need modernization. That is why the association for the promotion of tourism and winter sports in the Fichtel Mountains decided to replace the two 2-seater chairlifts with modern gondola lifts.
Spacious 10-seater gondolas are planned. With these, the capacity of the two systems should be roughly doubled, so that long waiting times at the lift can be avoided in the future in the high season. Since the planned new lifts run year-round, the barrier-free cabins also enable the problem-free transport of guests with prams, wheelchairs or bicycles in summer. "This makes the holiday region in the Fichtelgebirge more attractive not only for ski tourists, but also for mountain bikers, families and senior citizens. In addition, the gondola lifts can operate until late in the evening, which is also an advantage for the on-site gastronomy, "said District Administrator Wiedemann and Rainer Ludwig in unison.
"Together with my esteemed party colleague, the Bayreuth District Administrator Florian Wiedemann, and the mayors of the corresponding Fichtelgebirgsgemeinden I want to strengthen the attractiveness of the winter sports destination Fichtelgebirge and thus the tourism in the region", said MdL Ludwig. "We are working across parties, goal-oriented and objective-oriented on the implementation of this lighthouse project. I am in close contact with Minister of Economic Affairs Hubert Aiwanger in this regard. The realization of the new cable cars on the Ochsenkopf with maximum funding is a central task for all of us, which we are pushing forward with all our might ", explains the member of the state parliament for the Fichtelgebirge in conclusion.
Share This Article