Mt. Hood Meadows Debuts More Than Eight Miles Of New Hiking Trails This Summer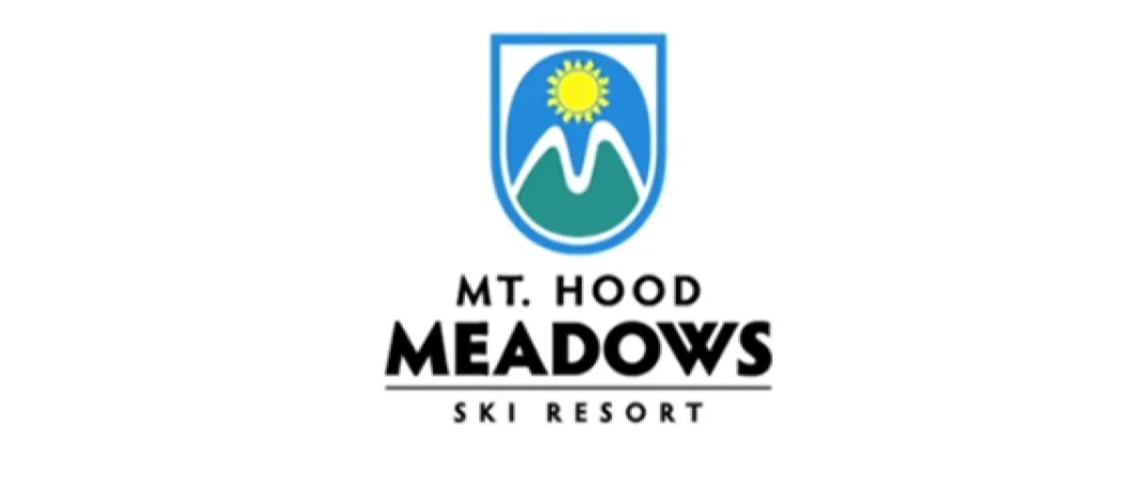 Mt. Hood Meadows will launch summer scenic chairlift and hiking operations June 25 - with eight-and-a-half miles of newly constructed hiking trails from the base area. The trail system connects the base area to woodland trails through meadows of wild flowers to magnificent overlooks and waterfalls.
The popular Umbrella Falls, Sahalie Falls, Elk Meadows and Timberline Trails all pass through the Meadows permit area and are now easily accessed from the new trails built last summer. Resort VP of Marketing and Sales Dave Tragethon says, "We're blessed with a cornucopia of nature and these new trails provide a more personal connection with the mountain environment. The new trails weave through meadows of wildflowers, in and out of the forest canopy and along mountain streams. They provide a much closer and intimate walk with nature."
In addition to the interconnections, Meadows also built a trail through scenic Jack's Woods — a popular ski/snowboarding run in Heather Canyon — and a spur to Picnic Rock, which Tragethon lauded as "one of the most magnificent overlooks on our mountain." To provide additional context to hikers about the the natural areas they're enjoying, Meadows is installing a number of large-format interpretive trail signs that will provide information and storytelling on the history of Mt. Hood and Meadows, the resort's important relationship with the Confederated Tribes of Warm Springs, glaciology, volcanology, flora and fauna found in the resort's permit area and more. "It truly is the premier chairlift-served high altitude hiking experience on Mt. Hood," declares Tragethon.
Summer operations include a wide range of activities beyond hiking and scenic chairlift ride such as geocaching, culinary festivals and other weekend events, games and nighttime movies on the deck. The resort will also have outdoor mountain-view dining on the deck to help refresh hungry and thirsty hikers, and a gift shop featuring logo wear and more. Meadows's summer season kicks off June 25 and runs through Labor Day (September 6), with the resort open Thursdays through Mondays.
Days & Hours of Operations
June 25 - September 6
Thursday & Friday* - 10 AM to 5 PM
Saturday & Sunday - 10 AM to 7 PM; closing at 5 PM on Sunday, July 4
Monday 10 AM to 5 PM
*The chairlift will be open until 7 PM on Friday nights that we are offering Movies on the Deck
Culinary Festivals, Mushroom Hunts, Summer Music Series and Friday Night Movies on the Deck highlight a lively summer events schedule
Summer events return to Mt. Hood Meadows with an extra helping of culinary events from a Polynesian Food Festival and Foods of Mexico Festival to a Fall Harvest Brewers Dinner. The stellar Stargazer dinner returns with a night time star show and presentation from the Rose City Astronomers. The culinary presentations will be accommodated in the new Sahale Lodge.
Friday Night Movies on the Deck in August
New events started two seasons ago have "mushroomed" into a series of events this summer. Every Sunday in August local guide Jason Roberts will lead mushroom hunts to learn how to identify, forage and collect these tasty delicacies. Friday Night Movies on the Deck will be presented in August through September 3 featuring all time favorites movies under the stars.
Doggies of all shapes and sizes return to Meadows for the Oregon Humane Society fundraiser "Mutts on the Mountain" August 28. And the summer events kick off opening weekend with a SOLV Mountain Cleanup on Saturday, June 26.
"Mutts on the Mountain" Fundraiser for Oregon Humane Society
Events Schedule (subject to change visit SkiHood.com/Events for upates)
June 26: SOLV Mountain Cleanup
July 10: Polynesian Food Festival
July 11: Makers Market
July 17: Stargazer Dinner
July 24: Foods of Mexico Festival
July 31 - August 1: Wy'east Howl Adventure Run
August 6: Kiddie Bike Race
August 21: Brew Fest
August 28: Mutts on the Mountain Fundraiser for Oregon Humane Society
September 25: Fall Harvest Brew Dinner
Mushroom Hunt Series: Sundays August 1, 8, 15, 22, 29
Movies on the Deck: Friday evenings August 6, 13, 20, 27 and September 3
Live Music on the Mountain: July 11, August 7 & 28, September 4 & 5
Share This Article