Mt. Hood Meadows Announces Plans For Safe Return To Winter Operations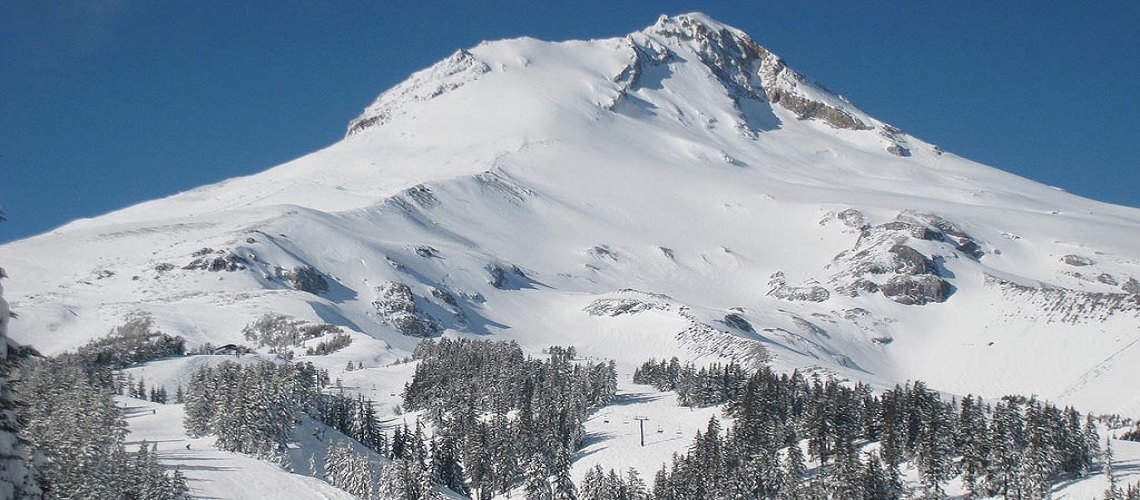 Mt. Hood Meadows leadership team has spent the past six months preparing for a safe return to the slopes this winter. CEO Matthew Drake announced today, "Our COVID operating plan for this season is uniquely different than any of our prior 52 winter seasons. Physical distancing, face masks, regular sanitizing, and individual responsibility and accountability will be required for our Team and Guests. We have re-engineered every aspect of our operations to achieve social and physical distancing throughout the resort and inside our buildings."
Shared Responsibility for Safety
It is up to every individual, both ski area employee and guest, to do their part to help protect the health and safety of our skiing and snowboarding community. Following requirements to mitigate the risk of infection is part of the social contract between ski area operator and guest.
Drake emphasizes, "The health of our team is our number one priority. By keeping our team from contracting or being exposed to the virus, we will be able to successfully operate and prevent exposing our guests to the virus. Our expectation is that each one of us will follow protocols to help keep each other healthy."
Face masks will be required indoors at all times (except while seated for dining), on shuttles, in parking lots, in lift lines, on chairlifts and all other outdoor locations where a minimum of six feet from others not in their party can't be maintained.
Managing Visitation
Meadows will manage flow and volume by anticipating pass holder turnout for each day, then make available a limited number of date-specific lift tickets online in advance. The dynamic daily ticketing system will allow the purchase of designated time slots in advance to rigorously manage arrivals and flow into the resort, which will be especially important on peak days. Season pass holders will not need to make a reservation.
Lodge Access
Timing is everything and this year the new Sahale lodge will add an additional 23,000 square feet of skier services and dining space. Meadows has upgraded the North and South Lodge air handling systems to increase filtration through negative ionization and additional filter densities to improve the air quality in the buildings. Even so, the resort may need to meter access to lodges on busy, or weather-compromised days, for restroom use or for grab-and-go items from restaurants. Portable toilets will be added at various locations throughout the resort for those who prefer to avoid the lodge entirely. This will be the season for guests to make their vehicle their Personal Lodge, to change into their boots at their car, pack a lunch from home or pick up a grab-and-go and dine at the vehicle between runs.
Meadows Learning Center and Equipment Rental Center
Adult and children's lessons will need to be reserved and paid for in advance to match instructors to each day's reservations. Meadows will require a pre-arrival health screening for lesson participants. Advance reservations for skis and snowboards will allow attendants to pre-tech equipment to expedite the rental process.
A COVID-19 Update section has been added to the Meadows website to keep visitors informed about operational changes, and Drake urges guests to use the site to familiarize themselves with the operational plan in advance. "Our excitement for the upcoming season stems from the preparedness we have taken since last March to lay the groundwork for a successful and sustained return to skiing and snowboarding this winter."
Share This Article