Mountainsmith Adds, Updates & Refines Lumbar Packs For 2023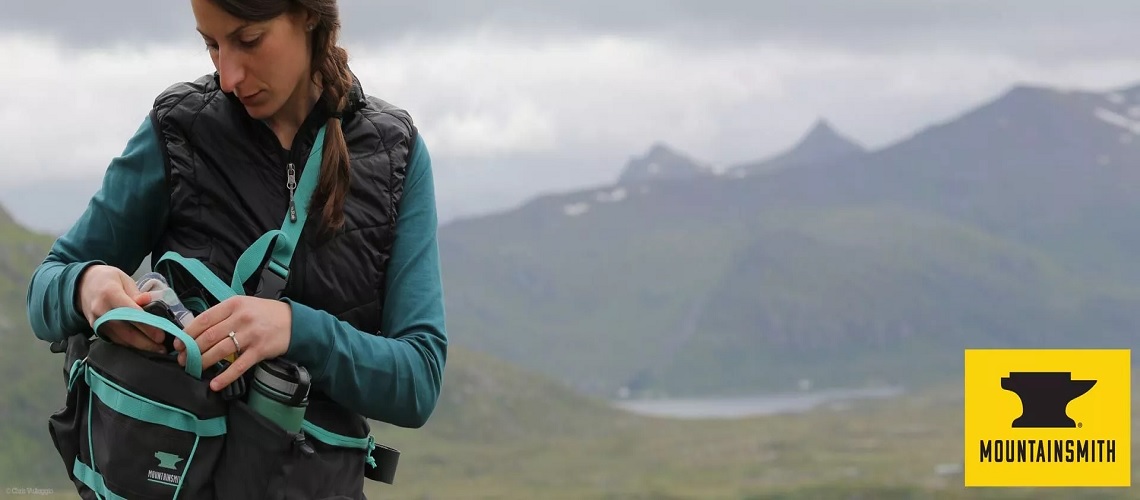 With more than 40 years of manufacturing gear for hiking, camping, and various outdoor activities, Colorado-based Mountainsmith has expanded its line of lumbar packs while upgrading its backpacks. The new lumbar packs coming to market for Spring 2023 include the Swoop, Epic, Sprint, and Timber.

With Senior Designer Rio Telge at the forefront and with over twenty years of experience designing for outdoor and travel brands, Telge played a pivotal role in the design of the lumbar packs. Features include
hunting and fishing front panel organization on the Timber,

two side bottle pockets for mountain bike water bottles on the Epic,

high-performance construction for carrying everything needed in the Swoop, and

all new lumbar packs have a bright yellow lining to promote visibility.
"Our main goal was to build upon the heritage of our brand while improving and adding new styles for the modern customer. Through testing, surveys of our friends and customers and market research, we created some great new enhancements for existing styles and added some excellent new products to our 2023 collection to make it the best yet," said Telge. "From the tried and true classics of the Day and Tour, to the multifunctional and technical additions such as the Epic and Timber, to the Ergonomic Swoop and crossbody carry of the Knockabout, there is something for everyone and every adventure."
Mountainsmith has an illustrious past regarding lumbar packs due to the company's original 1996 patent that was filed and won with the U.S. Patent Office for a self-supporting lumbar pack. Initially designed for backcountry skiers, the lumbar pack was essential to move faster and hold avalanche gear. As backcountry skiing practices changed, lumbar packs became better suited for in-bound terrain when used for skiing, although the patent for creating the Delta Strap became essential for hikers. The Delta Strap helps pull the load closer to a hiker's body and into the back's thoracic region for a more dynamic load carrying system.
"The new 2023 collection is simply superb. We have dug into our heritage and expertise to add some fantastic updates and new styles to our lumbar pack collection," Mountainsmith General Manager Jonathan McFarland said. "I think you will find the quality and durability you expect to see from Mountainsmith layered in with some real functional and thoughtful designs."
Share This Article