Mountain Equipment Continues To Support The Ice Climbing Community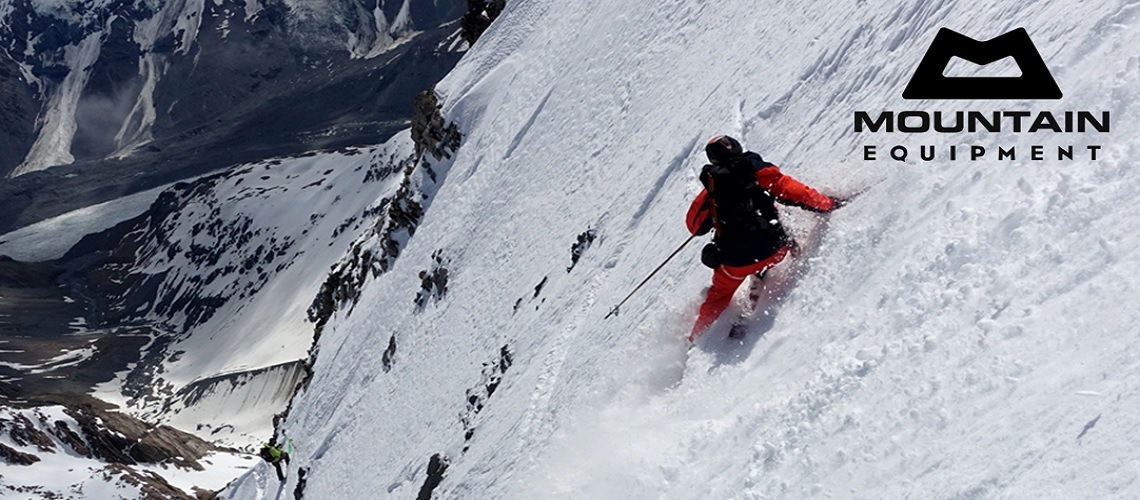 Mountain Equipment, a UK designer and manufacturer of outdoor gear and apparel, is proud to announce that the brand is renewing its sponsorship at the Ouray Ice Festival in January 2019 by increasing its involvement as an Official Sponsor. Additionally, Mountain Equipment is sponsoring the Bozeman Ice Festival in December 2018 as a Supporting Sponsor.
The Bozeman Ice Festival will kick off on December 5, 2019 and the four day event will include ice climbing classes, equipment demos, professional athlete presentations and film screenings for festival attendees. Mountain Equipment's British pro athlete, Tom Livingstone will share his experience on the North Ridge of Latok in Pakistan at the Emerson Crawford Theater on Thursday, Dec. 6 at 7:30 p.m. He will also be on hand throughout the event to introduce attendees to the Mountain Equipment brand of apparel and gear.
Mountain Equipment will again sponsor the Ouray Ice Festival for the third consecutive year, and this year will increase its participation to be an Official Sponsor. The brand's pro-athletes, Chantal Astorga and Nick Bullock will attend. Chantal will be involved with ice climbing clinics and Nick will be a guest speaker during this event that brings together novice and pro ice climbers from around the world.
"Mountain Equipment is thrilled to increase its presence within the U.S. climbing community as an official sponsor of these epic events," said Colin Sanders, Bridgedale's North American managing director. "These are the ultimate festivals for ice climbers of all skill levels, and it is important for us to not only attend them, but to financially support the industry. We look forward to connecting with other ice climbing enthusiasts, doing what we love to do most. These events are highly revered in the ice climbing community and take place in the most iconic areas to climb in the country, so we are thrilled to be a part of this experience."
Amid the festival-like atmosphere, the Mountain Equipment tent at both of these events will be stocked for event participants to demo their outerwear collection. The tent will also be staffed by pro athletes and brand designers from the UK headquarters.
Share This Article