Mountain Crosspoint Hochgurgl Recovers From January Fire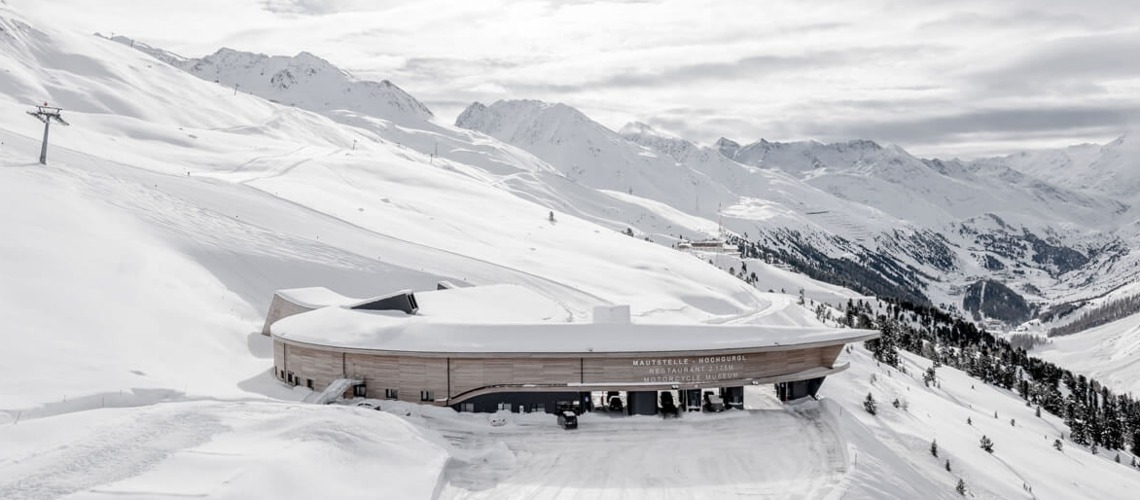 The world-famous motorcycle museum with all kinds of rarities at the TOP Mountain Crosspoint in Hochgurgl at an altitude of around 2,270m caught fire in the morning hours of January 18th, 2021.
The museum wing burned down together with the countless motorcycle and automobile rarities. With combined forces, the emergency services and employees of the mountain railway managed to keep the fire compartment using the snow system, piste equipment and the largest snow blower in Europe. The cable car tract and the entire catering trade were able to survive the incident largely unscathed.
A team of experts was immediately put together to investigate the effects of the fire on the cable car system and the building that had been preserved. The Melzer & Hopfner office was commissioned to coordinate the investigations and the correspondence with the authorities. Thanks to the quick and solution-oriented action of all those involved, the approval for public operation of the cable car system was given again at the beginning of March.
The brothers Alban and Attila Scheiber were not deterred by this decisive event and quickly set the tone in order to start the reconstruction of the motorcycle museum on the one hand, but also the construction-related expansion of the museum wing, which was approved last year. Work on the museum, including the expansion, should be completed by the end of 2021 and be accessible to visitors again. Melzer & Hopfner was able to contribute all of its know-how for the coordination of the unusual administrative procedure for reconstruction and simultaneous expansion. A quick building permit was a prerequisite for the start of the construction work, which could start on time.
In addition to the reconstruction and expansion of the museum, the cable car was also expanded to include an entry and exit point in the intermediate station. In the future, passengers will also be able to get on and off the descent at the intermediate station in summer. Melzer & Hopfner took over the general planning of the expansion project. Thanks to expert planning and the commitment of all those involved, the cable car was able to start its summer operation punctually on June 25th.
Share This Article