Morzine Enhances Luxury Offering With Three New High-end Chalets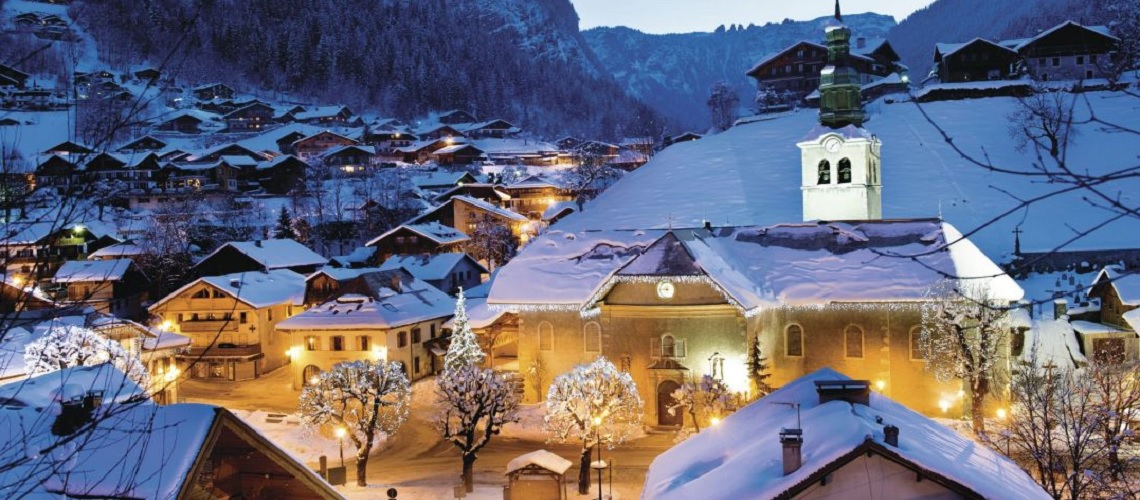 The lively resort of Morzine in the French Alps has a wide choice of accommodation, catering to just about every taste and budget, with great options for families, couples and groups of friends alike. Holidaymakers can pick from a range of superb hotels, apartments and chalets, spanning modern and traditional, from the affordable to the ultra-high end. Increased demand in recent years, especially from the luxury market, has led developers to build several new properties, with a number of new chalets set to open their doors for the first time this ski season.
Hunter Chalets is owned and operated by husband and wife team Wendy and Finlay Hunter, who have a shared passion for Morzine and a wealth of experience in the global luxury hospitality industry. This winter the company will be adding two new impressive properties to the existing portfolio of nine boutique chalets and apartments in Morzine, with the opening of Four Twenty L'Elé and Chalet Old Macaroni, both of which will boast luxury and extravagance in a beautiful mountain setting. A former stable, Four Twenty L'Elé is now a superb chalet complete with state-of-the-art technology. This is a veritable architectural masterpiece with floor to ceiling windows, designer light-fittings and furnishings. The property is located in a beautiful, peaceful area, the perfect place to snuggle up for winter holidays in Morzine. The chalet can accommodate 10 people
Chalet Old Macaroni is a traditional farmhouse, that has been painstakingly restored and is now a luxury chalet. Retaining its Alpine charm, this huge property has many original features including exposed beams and a generous fireplace, there is also a beautiful wooden terrace with breath-taking views of the peaks. This elegant setting offers its guests a cosy atmosphere with luxury services such as a massage room, hammam and home cinema. The chalet can accommodate up to 18 guests, with 5 large suites, all benefiting from stylish stone bathrooms.
The award-winning Boutique Chalet Company operate some of the finest ski chalets in the Alps, with an existing portfolio of six stunning properties in Morzine. This winter the company will open Chalet ZEMS Lodge, which will boast luxury and modernity in a beautiful mountain setting. The property is truly unique, with one-of-a-kind architecture designed by local Morzine architect Hervé Marullaz, and stylish, original interiors by local designers, Shep & Kyles. The chalet comes complete with an impressive lounge, bar, billiard room and cinema. Tucked in against the hillside, this magnificent luxury chalet is perfectly located close to the centre of Morzine. The chalet can accommodate up to 8 adults and 6 children.
Share This Article