Morzine Brews Up A Mountain Of Flavours In The French Alps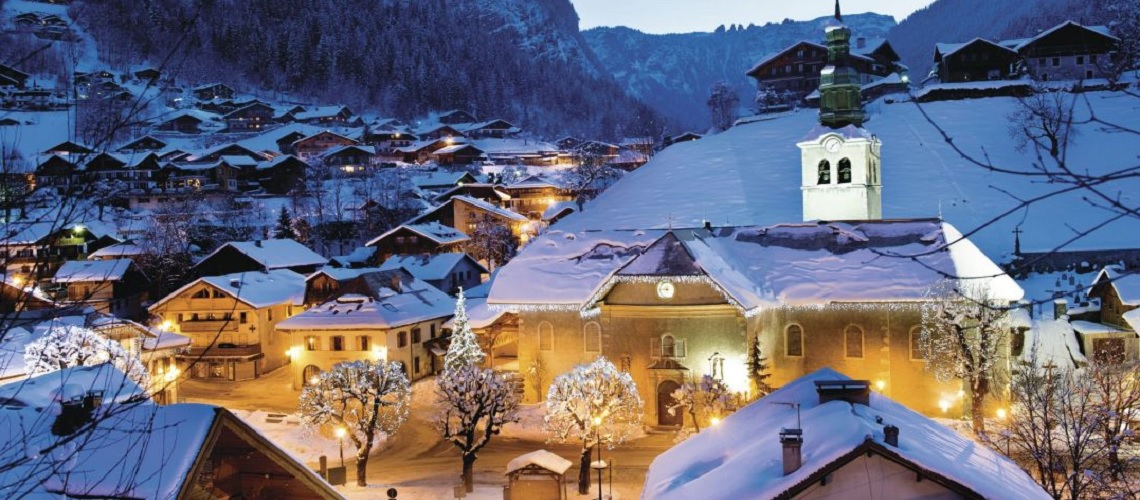 The French Alpine resort of Morzine has long been admired for its superb gastronomy and world-class hospitality, but the village is also fast developing a name for great craft beer. The availability of fresh mountain water and quality local ingredients has led to the opening of two micro-breweries in Morzine, both offering a range of beers, renowned for their unique flavours and crisp taste.
Ibex Brewery specialises in mountain ales and this year celebrates its fifth birthday. Creating local beers with an emphasis on low ABV and drawing on international influences, their 'core range' consists of four flavoursome medium strength beers, which are available all year round. Cabin Fever (a 5% IPA), Salut Kiki (a 3.6% blonde session ale), Nvon (a 4% American Pale Ale) and Piste Basher (a 4% English bitter). The mountain brewers also regularly produce one off beers and seasonal specialties, including Rocket Fuel (a hazy NEIPA 5.8% juicy hop bomb), Hello Coco (a 4.5% stout with chocolate, cherry and coconut), Kodiak Helles (a 4.4% easy drinking classic Helles) and Loopy Juice (a delightful 6% pale ale with mango and passion fruit). Visitors can sample all the beers on offer at the brewery in Morzine, as well as at local bars. Every so often the brewery hosts a themed dinner, each featuring a different world cuisine with expert beer pairings. Their delicious drinks have proved enormously popular, with Ibex Brewery production recently increased to meet demand from locals and thirsty holidaymakers! Export to Switzerland is now in full flow and their sights are set on the UK, so watch this space.
Morzine's Bec Jane brewery is the brain child Chrigl Luthy, who originally brewed beer in London at The Kernel Brewery in Bermondsey. He came to the Alps on a mission to bring the best flavours to the mountains, and now lovingly produces three to four ales each week. The hugely popular venue, which has earned a name as one of the most innovative breweries in the region, has a vibrant atmosphere, attracting locals, expats and holidaymakers alike. Alongside easy drinking lager and wheat beers, Bec Jane offers more potent varieties, including porters and stouts, as well as IPA style hoppy beers. During the summer months visitors can expect some lighter, fruitier and more thirst-quenching sour beers. Bec Jane brewery, which also serves up great homemade burgers and southern influenced food, is kitted out in a rustic chic style, with vintage snowboards and classic monoboards adorning the walls.
Beyond micro-brewing, Morzine's dynamic food and drink scene encompasses nearly 50 restaurants and bars, many of which are family friendly, as well as numerous on slope eateries. Visitors can choose from an excellent range of high-end and casual dining, catering to a variety of budgets and spanning an assortment of regional and international cuisine types. Holidaymakers are encouraged to visit local cheesemakers and chocolatiers, and there is even the option to take part in a transformative gastronomic walking tour in the mountains. The tour, hosted
by the local Véronique Fillon, combines wildlife watching with foraging for the best natural ingredients, before finishing at a high mountain chalet for a taste of authentic Morzine cooking. The resort also has an enviable apres-ski offering and a reputation for some of the best nightlife in the region during both the ski and summer seasons, with venues like the century old Bar Robinson and lively Cavern amongst the most popular.
Morzine's reputation for gourmet French cuisine is also a growing one, with restaurants like La Chamadeoffering both traditional and experimental dishes, that use the freshest, locally sourced ingredients. Specialities of the house include ballotine of rabbit, duck pie, roasted piglet and other rustic plates, all cooked by chef Thierry Thorens. Thorens, who grew up in Morzine and whose mother opened one of resort's first restaurants in 1969, has worked with some France's most eminent chefs. His restaurant also boasts a basement cheese bar, where visitors can savour cheese and wine from France, Switzerland, Italy and beyond.
What else is new in Morzine?
Event news: After a successful inaugural event in 2018, the Cyclo Thomas Voeckler by Matra is returning to Morzine this summer. Set to take place 24-28 August 2019, the cycling challenge allows participants to experience some of the world's best biking terrain, with a range of trek and timed options on offer to suit a variety of abilities. The brain child of the French former road racing cyclist Thomas Voeckler, this year's event will consist of four cycling routes centred in and around Morzine, ranging from 40km to 120km, each taking in the speculator Alpine scenery of the wider region. The timed races will cater to serious cycling enthusiasts, while the less competitive trek options are more suited to causal riders and e-bikers, allowing everyone taking part to push their own personal limits. Thomas Voeckler, who will be in attendance over the weekend, has personally curated the courses, which include roads that he trained on during his illustrious career. He is also behind a new road and e-bike fair that will take place alongside the racing in Morzine. The Cyclo Thomas Voeckler by Matra ( www.cyclothomasvoeckler.com)
Active news: The latest escape game craze has arrived in Morzine, with a unique open-air experience now available. Using a tablet, guests take part in an immersive interactive game with challenges to face and enigmas to solve. Taking place outdoors and using the latest in augmented reality technology, Trip Gameis ideal for families and groups of friends and provides the perfect way in which to explore Morzine's hidden gems. The new game takes place twice daily during the summer months and is suitable for anyone aged five and over.
Share This Article