Monster Energy's UNLEASHED Podcast Interviews Freeski Legend Jossi Wells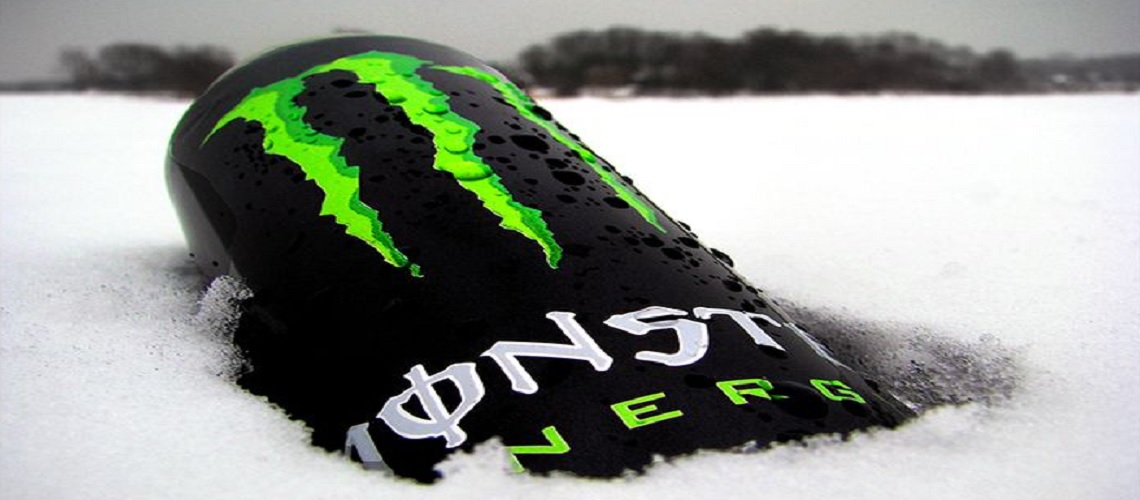 One of the most unique personalities in action sports joins the show! Monster Energy is proud to welcome six-time X Games medalist and freeski icon Jossi Wells on Episode 319 of the sports and pop culture podcast UNLEASHED with The Dingo, Danny, and Brittney.
Recorded at Studio M inside Monster Energy headquarters in Corona, California, the one-hour episode gets personal with the 33-year-old freeski innovator and multiple World Champion from Wanaka, New Zealand.
Speaking on the importance of competition results over stylistics in freeski, Wells said on UNLEASHED: "I think that the essence of these sports across the board, style, and individuality have always been such important factors. At least, that's how it was for me."
For the full conversation with the influential freeski athlete from NZ, tune into Episode 319 of UNLEASHED with The Dingo, Danny, and Brittney Fueled by Monster Energy. Released today, the new podcast is streaming on all major platforms, including Spotify, iTunes, and YouTube.
Recognized as a true snow sports trailblazer, Jossi Wells has impacted the world of freeski with boundary-pushing trick innovations and one-of-a-kind contest performances. The native New Zealander has won every marquee competition at least once, including milestones such as the World Superpipe Championship (2008), AFP World Championship (2010), and X Games Aspen (2016). Oozing with style, Jossi's video parts – including 2022's 'Good Luck' – are the stuff of legend. Plus, the innovator shines a light on the world's top talent with the annual Jossi Wells Invitational freeski competition hosted at his local mountain in NZ. Hear about the past, present, and future of freeski from Wells himself – only on UNLEASHED!
Hear Wells speak his truth in conversation with the three podcast hosts, Australian action sports personality Luke "The Dingo" Trembath, professional snowboarder Danny Kass, as well as painter, model, and UFC ambassador Brittney Palmer. Tune in right here.
Born and raised in New Zealand, Wells grew up in a skiing household. His father worked on the nearby Cardrona mountain as a ski patroller, and Jossi made his first forays into skiing when he was only two years old. To no surprise, his brothers Byron, Beau-James, and Jackson are also competitive freestyle skiers. "Mom and Dad are from the central coast in Australia and moved to Wanaka to work at Cadrona [mountain]." Training with their father during the day, the kids were home-schooled by their mother. "If we didn't do our homework the night before, we couldn't go ride the next day. So we were raised with this intrinsic motivation."
Also raised with a 'ride it all' mentality, Wells built his skills in slopestyle, big air, and halfpipe disciplines as part of a generation of all-terrain riders. "When I grew up, that was just part and parcel. Everyone was trying to be good in all disciplines. Everyone was filming video parts and then competing in every discipline there was," said Wells.
But when it came to breaking into the international contest scene, being good was not enough for a rider hailing from New Zealand. Without the support of sponsors, Wells had to earn his plane ticket to Winter X Games by playing the violin outside the local grocery store and competed as the youngest rider at age 16. All the hard work paid off in 2008 when Wells earned his first X Games medal, silver in Slopestyle. That year, the all-terrain stylist also clinched the title of World Superpipe Champion and proceeded to earn the AFP World Championship in 2010. At the 2014 Sochi Winter Olympics, Wells represented New Zealand and finished closely off the podium in fourth place in slopestyle.
In 2016, Wells cemented his legacy by taking gold in Slopestyle at X Games Aspen and now owns six X Games medals (one Gold, three Silver, and two Bronze). Despite his competitive success, Wells also became a role model for style and aesthetics in the sport. "At the end of the day, you're always skiing for a panel of judges. So you can't do exactly what you wanna do. If you want to end up at the top of the podium, there is a loose formula on how to get there. That's the age-old battle of the competitive action sports athlete. It's kind of an art form, but you're judged in this scientific box."
As an advocate for young generation talent, he started the Jossi Wells Invitational freeski competition in 2016 at his local Cardrona Alpine Resort in New Zealand. Over the years, the event has come to attract the sport's world elite and returned from a two-year Covid-19 hiatus in September 2022. Speaking on the next generation of snow sports athletes, Wells spoke highly of Monster Energy teammate and fellow Kiwi ripper Zoi Sadowski-Synnott, who earned Olympic gold at the 2022 Beijing Winter Games. "She has such a good fundamental baseline of knowing how to ride a snowboard. And then has a unique style. Paired with her absolute fearlessness is a crazy combo. She is unstoppable!"
Over the past few years, Wells has put in the time to film acclaimed video parts on natural terrain. "I've learned to enjoy the entire process of the season. Like being out in the backcountry with the homies. Enjoying every moment it takes to make that film at the end of the year. Whereas competing is very results-focused. But with filming, it becomes more about the journey."
Ready to hear the full story on Wells' journey? Visit the landing page to access Episode 319 of UNLEASHED with The Dingo, Danny, and Brittney, featuring the one and only Jossi Wells.
Episodes of UNLEASHED are filmed on a special set inside Studio M at Monster Energy headquarters in Corona, California. The podcast is hosted by the dynamic duo of Australian action sports personality Luke "The Dingo" Trembath and professional snowboarder Danny Kass. Known for their deep roots in action sports culture, the two starred in the beloved cult TV show 'The Adventures of Danny and The Dingo' on Fuel TV for five action-packed seasons in the early 2010s. Both hosts have walked the walk as pro snowboarders and are joined by painter, model, and UFC ambassador Brittney Palmer. Together, the three hosts possess the interview skills to find common ground with guests from any type of background – sports and pop culture. Always look out for new episodes dropping bi-weekly on Mondays.
The UNLEASHED with The Dingo, Danny, and Brittney Podcast is here to celebrate the personalities behind the Monster Energy lifestyle. With each episode dedicated to a unique guest or topic, listeners learn about living on the edge and advancing the state of the art in the world of high-energy sports as well as music, games, and pop culture from individuals at the top of their game. More than a drink, Monster Energy is a way of life lived by athletes, sports, bands, believers, and fans – and the podcast is an extension of this unique DNA.
Share This Article