Mikaela Shiffrin Joins Longines At Macy's Herald Square To Present Singnature Shiffrin Timepiece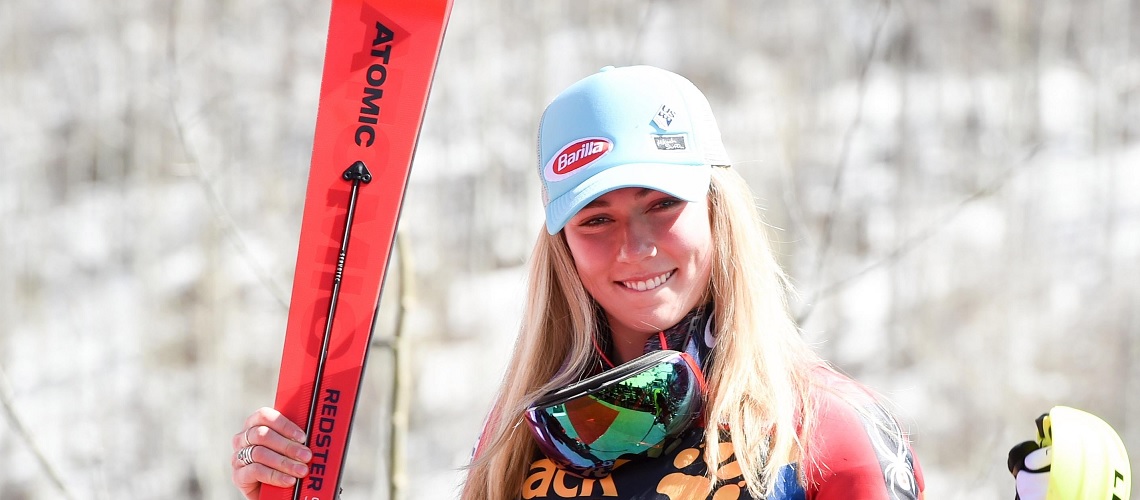 Mikaela Shiffrin, alpine ski world champion, joined Swiss watchmaker Longines at Macy's Herald Square on March 21 to present her new sport watch for the first time in the United States: the Conquest Chronograph by Mikaela Shiffrin.
The exciting event followed Shiffrin's thrilling recent victories as the 24-year-old skier surpassed the world record with seventeen wins in a single world cup season and won her third straight FIS Alpine World Cup Overall title. Longines was proud to time all these victories as the Official Timekeeper of the FIS Alpine Ski World Cup, the FIS Alpine World Ski Championships. The American skier has been a Longines Ambassador of Elegance since 2014.
The Conquest Chronograph by Mikaela Shiffrin reflects the bond that unites Longines and the world of sports. For the first time, Longines presents an aventurine gemstone dial, whose glitter evokes the sparkling snow cover of ski slopes, along with hints of red on the chronograph's flange and hands, which evoke the colors of the American flag. The timepiece's engraved case shows the racing skier's silhouette and Shiffrin's signature, and a steel bracelet and case complement the timepiece's colors.
"I am very honored to have been invited to Longines to learn about its rich history, its expertise, and the complex process of producing a watch last year. Having the opportunity to personalize a Longines watch and express my vision of elegance is an unforgettable experience. I hope that my fans will see some aspects of my personality in this watch, my athletic and dynamic side coupled with my own special feminine touch", said Mikaela Shiffrin.
Based in Saint-Imier, Switzerland since 1832, the watchmaking company Longines offers expertise based on devotion to tradition, elegance and performance. With generations of experience as official timekeeper of world championships and as partner of international sports federations, Longines has built solid and lasting relationships in the world of sport over the years. Known for the elegance of its timepieces, Longines is a member of Swatch Group S.A., the world's leading watch manufacturer. With a winged hourglass as its emblem, the brand has outlets in more than 150 countries.
Share This Article