Mia Brookes & Patrick Hofmann Win Best Trick At Second Annual Bush Doof Snowboard Contest In Australia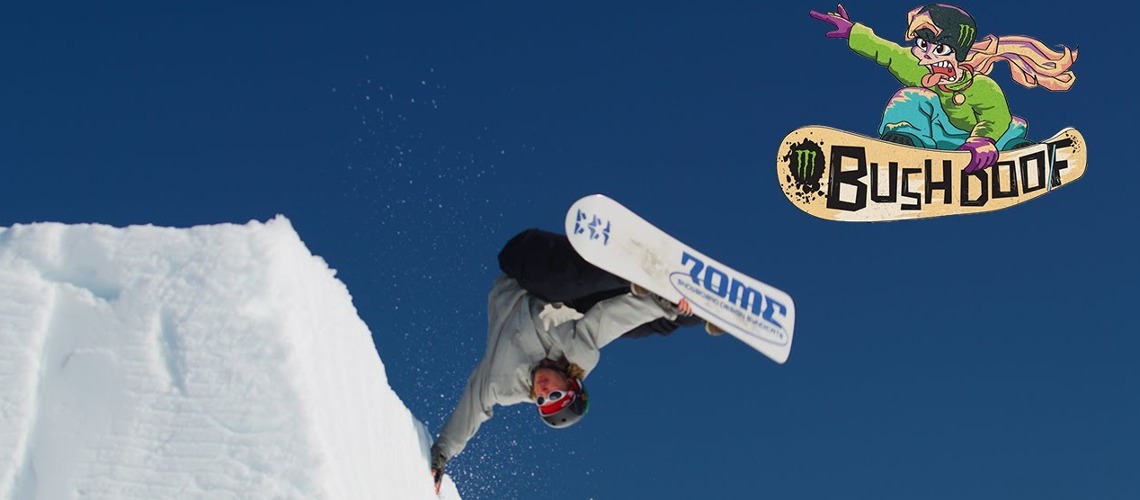 Bush Doof returned bigger and badder than ever! Monster Energy congratulates its team of snowboard athletes on claiming victories in key events at the grassroots Bush Doof snowboard contest at the legendary Thredbo Ski Resort in Australia.
In the Pro Rail Jam, 16-year-old Mia Brookes from Sandbach, United Kingdom, took the award for Female Best Trick. Also claiming a win, 22-year-old Swiss team rider Patrick Hofmann from the town of Castione claimed the trophy for Male Best Trick in the contest.
The 2023 Monster Energy Bush Doof was hosted by team rider and Olympic bronze medalist Tess Coady at her home snow resort. Now in its second year, the invite-only snowboard competition attracted 50 of the world's top snowboarders. Big names included Monster Energy team riders Zoi Sadowski-Synnott, Mia Brookes, Annika Morgan, Kokomo Murase, Judd Henkes, Sven Thorgren, Rene Rinnekangas, and Darcy Sharpe.
The action-packed weekend kicked off with a Shred Session and Challenger Jam at the Monster Energy Terrain Park. Locals had a chance to ride with the pros and win a spot in the Pro Rail Jam.
As the master of ceremonies, Bush Doof featured Australian action sports personality Luke "The Dingo" Trembath, known for hosting the bi-weekly sports and pop culture podcast UNLEASHED with The Dingo, Danny, and Brittney.
The Pro Rail Jam at Bush Doof 2023 raised the bar with an all-new obstacle course designed by terrain builder Charles Beckinsale and the Thredbo Parks team. In front of a high-energy crowd, riders threw down their best rail tricks in a jam-session format for a massive prize purse.
When all was said and done, 16-year-old UK team rider Mia Brookes took home the award for Best Trick in the women's category. No stranger to the contest, Brookes already turned heads at last year's event by claiming the trophy for Best Female Rider.
Also claiming a win in the Pro Rail Jam, 22-year-old Swiss team rider Patrick Hofmann from the Tessin mountains impressed the judges with the biggest move of the session to take home the trophy for Male Best Trick.
Closing out the night, the official Bush Doof Party at Alpine Bar drew massive crowds to dance under the fireworks accompanied by Australian music act LDRU.
Share This Article