Mayer Takes Kitzbuhel Downhill Win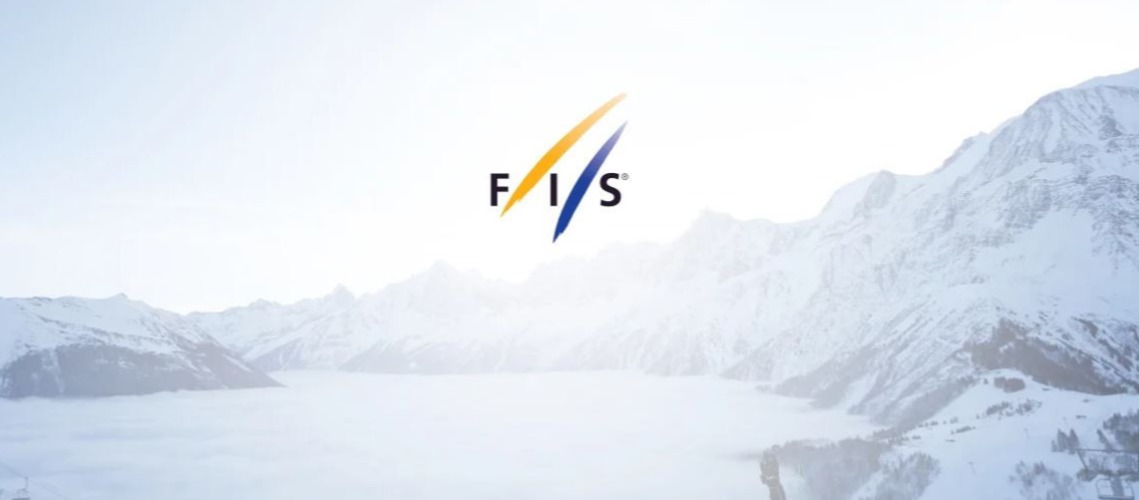 It's an Austrian party in Kitzbuehel, as Matthias Mayer wins the Downhill of the 80th Hahnenkamm race, in front of teammate Vincent Kriechmayr (AUT) and Beat Feuz (SUI), both in joint second (+0.22s). Thrilling the raucous Hahnenkamm crowd, the Austrian men went 1-2 with Matthias Mayer winning and Vincent Kriechmayr taking second. Beat Feuz of Switzerland tied Vincent for second. It was Matthias' second win in Kitzbuehel, having won the super-G in 2017, and became the eighth man to win the speed double at the venue.
Emotions seemed to never end today on the Streif. When Beat Feuz and Vincent Kriechmayr looked like they were sitting comfortably in the leader corner and ready to take their first victory in Kitzbühel, there comes Matthias Mayer and ruins their party. The Austrian skied outstandingly from top to bottom and his fast final section enabled him to take a clear lead.
It's the second victory for Matthias Mayer in Kitzbühel, but the first one in Downhill. The Austrian speed machine had won the Hahnenkamm Super G in 2017 and with his victory today, he scored the "double". Mayer joins Kjetil Jansrud (NOR) and Dominik Paris (ITA) among the only three active skiers to have won both speed disciplines in Kitzbühel.
For Beat Feuz it's the fourth second place in the Kitzbühel Downhill. The Swiss went really close to the win today but still has to achieve his first victory in Kitzbühel.
Kriechmayr improves his best result on the Streif (4th in 2018) and celebrates the first podium of his career in Kitzbühel.
After the race, Peter Fill (ITA) called a press conference to announce that he will retire from competitive skiing after the event in Garmisch.
"It's never easy to make such a decision, but I recently saw that I cannot be as fast as I would like to anymore and I realised it's the right moment to stop. I have always been a fighter and tried to achieve my best, but my body does not support my mind anymore", said the Italian veteran that started 354 World Cup races since his debut in 2002.
In the most challenging and famous FIS World Cup on the circuit, Bryce Bennett grabbed a solid eighth-place result in the Kitzbuehel downhill
Bryce, who has shown strength over the years, had a tough beginning to the 2019-20 season but turned it around in Wengen, Switzerland, the week before Kitzbuehel with a seventh-place finish in the Lauberhorn downhill. Having finished 14th last season at Kitzbuehel, the top-10 result is Bryce's best career result on the Hahnenkamm. The result gave him the confidence he needed, and with unusually aggressive and grippy snow on the Streif track, he put it all on the hill.
"I just had my plan and I was set on committing to it," said Bryce, who previously had a career-best downhill venue result of 14th at Kitzbuehel last season. "It was a cool feeling—I haven't quite experienced that at Kitzbuehel. I fully committed to it and it felt like I had a pretty solid ride. I was excited."
In Friday night's bib draw, Bryce wore jorts (jean shorts) and a jean vest, with an American flag as a cape. He walked out on stage and the crowd of thousands roared. Then, he boldly chose bib one over bib 19. The fans loved it. Bryce ran bullet in the downhill and getting to open up the storied event and sit in the leader's box for a good chunk of time was a cool experience. But next year, he wants to stay in the leader's chair and win it all. "I'm excited because I left everything on the hill and don't have any regrets," he said. "I'm bummed, but I learned a lot and I'm excited to try and win this thing."
Steven Nyman also put down a solid run, despite making a big mistake, taking 13th. He was in the green on the top section of the course and leading at the fourth split before making a costly mistake. In the finish, he let out his frustration with a yell when he realized he was within striking distance of his first Kitzbuehel podium—and quite possibly win. Jared Goldberg and Travis Ganong finished in the points in 23rd and 30th, respectively. Sam Morse was 41st in his Kitzbuehel debut, holding his hands up and making a moose—his nickname—sign at the TV camera in the finish. Ryan Cochran-Siegle DNFed, but is OK and skied down to the finish.
Share This Article