Mayer Takes Bormio DH WIn. Top 3 Separated By 0.6 Sec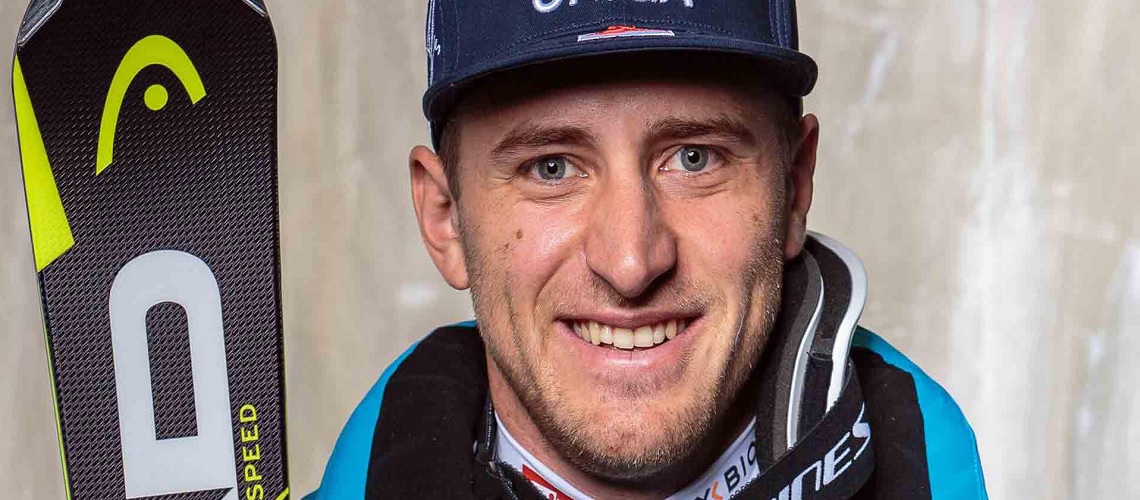 Austrian Matthias Mayer held on for the victory in today's Audi FIS World Cup downhill in Bormio (ITA) in the closest race of the season, edging teammate Vincent Kriechmayr by a mere 0.04 seconds. Finishing in third place just 0.06 off the winning pace was Urs Kryenbühl (SUI).
It was a wild ride in today's downhill that so no less than five racers not make it a third of the way down the course after two passages at the top proved to be challenging for the field. Fortunately, all the DNF racers were able to make it off the course on their own.
It was the first podium of the season and the sixth career downhill victory for Mayer, who acknowledged after the race, that the victory could have gone to anyone.
"It was a very challenging race today and a very close one," said Mayer. "From start to finish you had to give it everything. You can't say that this curve was better or that curve made the difference. When the race is so close anyone can win."
The lead changed hands three times in the span of four races. Kryenbühl with bib #10 knocked his teammate Mauro Caviezel out of the leader's chair, only to lose his spot there before he could sit down when Kriechmayr topped him by 0.02 seconds. Just two racers later, came Mayer who hung on for the eventual 0.04 second victory.
Mayer had a good scare when Mr. Stelvio, Dominik Paris (ITA) looked like he could be the next to land in the leader's box, but ultimately, he finished 0.13 seconds behind, good for fourth place. A strong showing for the Italian after starting his comeback from an ACL injury suffered last season.
For the US Ryan Cochran-Siegle thrilled downhill fans on Wednesday, linking together one of the fastest runs with a couple of incredible recoveries to take seventh in the Bormio downhill.
Ryan was fastest in both downhill training runs and was equally as fast as soon as he kicked open the start wand. However, it looked like he was done off the first jump when he flew a little too far and landed with his butt on the tails of his skis. But he managed to muscle himself back into a tuck and continued making up time; each split flashing green throughout the run. Then, just before the finish, he came in a little in the backseat off a roller and nearly threw a power-wedge into his run—before straightening himself out and finishing. Murmurs of Bode Miller were thrown around at the finish, with racers compared Ryan's run to the fellow fast New England speed skier and speculating that Ryan would have won again if he didn't have those errors.
"The top jump, I was just getting a little rattled and backseat and a little beyond my comfort zone. I think that was lucky I was able to carry through there," said Ryan. "Getting seventh in a World Cup downhill, I am grateful for that and appreciate that result. I was happy to survive when I got to the finish and seeing that I was still competitive was cool, but I'm realizing that it could have been a really good day. I'm learning with that and will try to take what I learned this year into next year."
Ryan had won Tuesday's super-G—his first World Cup victory—and his results in Bormio combined with his results this season continue to prove that he's a force to be reckoned with on the FIS World Cup circuit. He podiumed in the Val Gardena downhill and has only finished out of the top 15 in a speed event once this season.
"End of the day, it was definitely an incredible weekend," Ryan said. "Yesterday was something else. I don't know if that's hit me yet. In a way, this is a good way to end the weekend—not being totally on top, staying a little bit hungry, knowing that there's still more to learn and more to gain in order to be that top-level skier that I'm trying to be and believe that I can be."
Rounding out the Land Rover U.S. Alpine Ski Team, Jared Goldberg, who put down a couple of strong downhill training runs, finished 20th. Travis Ganong finished just out of the points in 31st, while Bryce Bennett crashed and DNFed, but is OK.
Share This Article