Marker Teams Up With Women Of Patrol For Limited-edition Goggle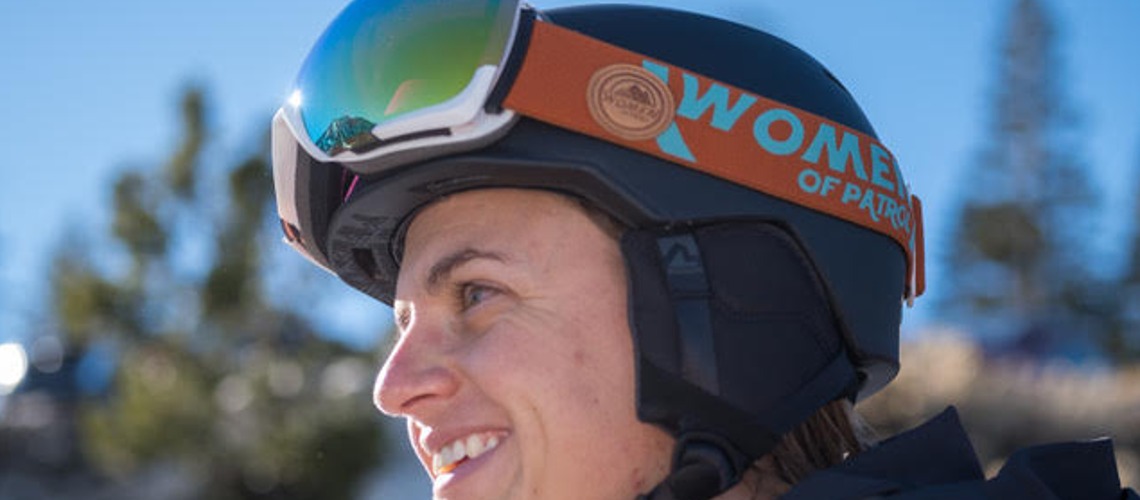 Marker bindings introduce the Women of Patrol x Marker goggle. A portion of sales from this limited-edition goggle will support the Women of Patrol which promotes, connects, and supports women working as ski patrollers and encourages more women to work in the ski industry. The goggle will be available for purchase on Marker.net starting November 16, 2021.
"Working with an organization like Women of Patrol is really important us," said Sarah Lauridsen, MDV Sports Director of Promotions. "It is no secret that the ski industry is male dominated, so it is a great opportunity to work with and support an organization whose specific goal is to get more women involved in the industry, specifically ski patrolling. Designing this limited-edition goggle with Kari and our team in Europe was really fun and we look forward to getting them out on the hill."
Founded by Kari Brandt in 2018, Women of Patrol (
womenofpatrol.org
) encourages and builds up the women who ski patrol or are interested in patrolling through clinics and networking opportunities. While becoming a patroller, Brandt learned that the skills and techniques needed as a female patroller were different from her male counterparts and Women of Patrol is a way to share those key learnings and more.
"When I started in patrol I had one female mentor, but didn't have many examples of women making a career in patrol or the ski industry," said Brandt who is also the current president of the Association of Professional Patrollers. "Having a brand like Marker supporting our organization and recognizing the value of growing female patrollers is humbling and exciting! I'm proud to be wearing these goggles all winter and look more forward to seeing others 'in the wild' as well!"
The Women of Patrol x Marker limited-edition goggle is based on the Marker 16:10+ goggle and comes with a gold mirror CS lens and a second Clarity Mirror lens for low light, a white frame, and goggle band featuring the Women of Patrol logo and colors with a leather branded badge.
A portion of sales of the goggle will go to Women of Patrol to support their initiatives. The goggle will be available on
Marker.net
for $179.99 while supplies last.
To learn more about Women of Patrol and their program visit
womenofpatrol.org
.
Share This Article