Marcel Hirscher Wins Skieur d'Or Trophy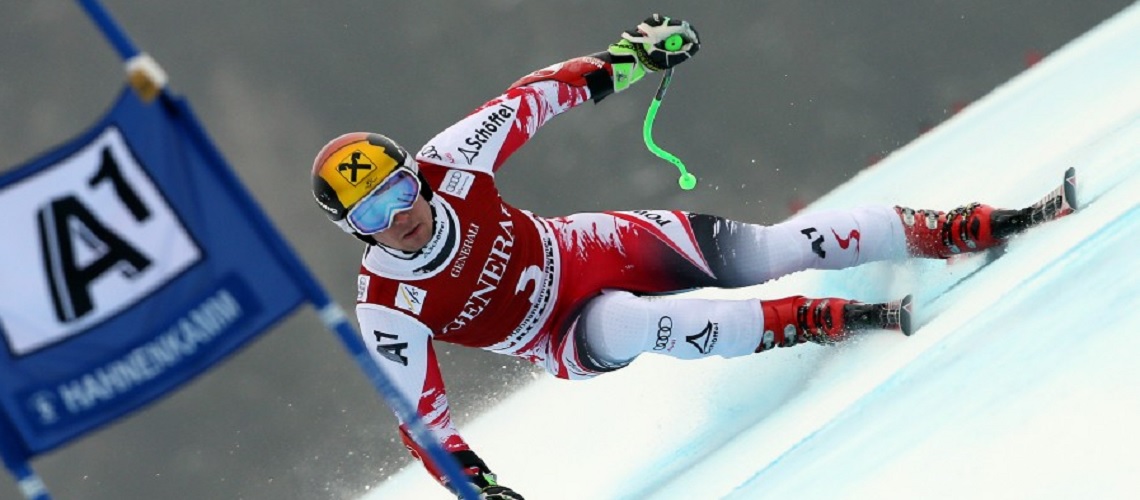 For the fourth time in his impressive career, Austria's Marcel Hirscher was awarded the Skieur d'Or Trophy by members of the International Association of Ski Journalists (AIJS), founded in 1963.
The champion from the south of Salzburg earned an amazing record of seven consecutive overall World Cup titles after winning 12 competitions last winter and equalled Swiss skiing legend Pirmin Zurbriggen with his fourth AIJS Award. Hirscher previously won the award in 2012, 2015 and 2016.
Hirscher who scored his first World Cup podium ten years ago at Kranjska Gora in March 2008 will enter the World Cup history of the sport as one of the most successful technical skiers since 1967 with a total of 58 victories and 8 gold medals in various disciplines.
He was closely followed in the votes by Ester Ledecka (CZE) the surprising super-G Olympic Champion who also captured gold in Snowboard parallel slalom. Behind them many other top athletes as Aksel Lund Svindal (NOR), Mikaela Schiffrin (USA), Lindsey Vonn (USA) who also celebrated some great wins during the past season.
Marcel Hirscher could unfortunately not attend the scheduled Award Presentation at the Forum Alpinum so his trophy will be given to him at a later date during the 2018-19 season.
Members of AIJS wish Marcel and all the other leaders a great season.
Share This Article