Update - Manchester Indoor Ski Centre Chill Factor Sold. Hemel's 'The Snow Centre' Takes Over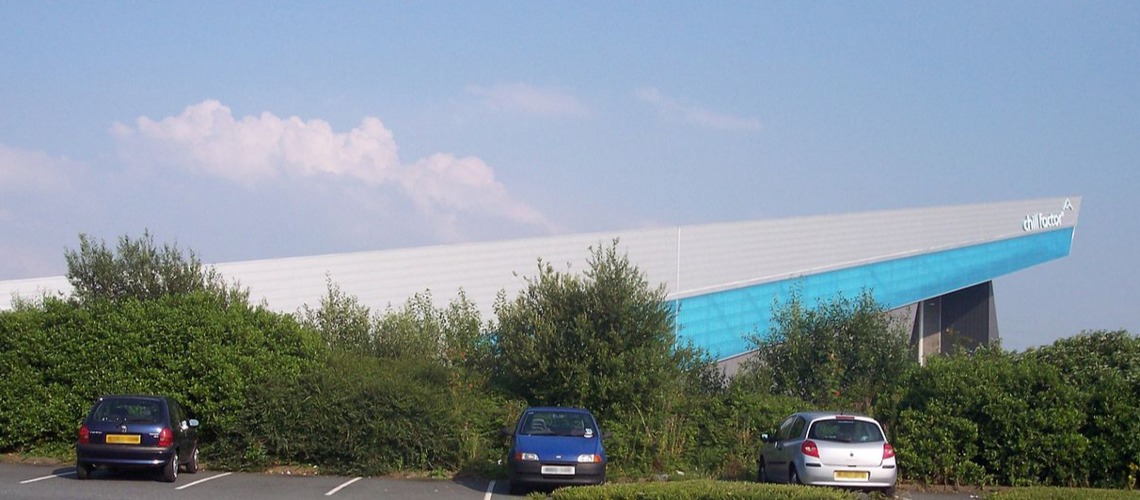 As reported by SIN in a scoop on March 12th. the loss making Chill Factore indoor snow slope at Manchester's Trafford Park has now been sold. Snow Centres Ltd. has acquired the entire BEYOND facility, including the Chill Factore ski slope from U+I with the deal closing on Tuesday 30th March
BEYOND is located less than 4 miles away from Manchester City Centre, adjacent to The Trafford Centre; one of the most popular shopping destinations in Britain.
The Snow Centre's Ian Brown is to be the new MD of the Manchester centre. He will replace Morwenna Angove former Sales and Marketing Director of Alton Towers who joined Chill Factore as CEO (Chief Executive Officer) in 2010,
Ian Brown said "For more than a decade, Chill Factore has built a reputation as one of the most iconic leisure brands in the UK. It complements our existing business extremely well and was the most obvious way to expand our role in the growing UK Snowsports industry. We are hugely excited by the prospect of working with a highly accomplished Chill Factore team and building on their considerable success to date. We look forward to welcoming guests back to Chill Factore when we re-open the doors on April 12th."
Matt Potter, Head of Direct Investment Portfolio at U+I said "The sale of Chill Factore to The Snow Centre is part of our ongoing strategy to dispose of non-core assets. In so doing, we can focus on investing time and resources on our regeneration portfolio and boost our balance sheet. Chill Factore has performed strongly in terms of operational and rental income, so we have every confidence that The Snow Centre will make it a success as people start to enjoy using sports facilities again."
Oliver Church of Arcane Real Estate and advisor to Snow Centres Limited (SCL) on the acquisition of Beyond stated, "This purchase signals SCL's intentions to gain market share in the indoor ski sector. Despite Covid-19 causing major disruptions to the retail and leisure industry SCL have looked past that and can see the opportunities that present themselves in a 'post-Covid' economy. With 'staycations' increasing SCL are looking to capitalise on their ability to offer customers' exciting experiences a little closer to home. Through innovative asset management SCL are looking to elevate Beyond to one of the UK's top retail and leisure destinations."
A company regsitered as Swindon Snowcentre Limited changed its name to Traffordcity Snow Centre Limited on 21st Febuary 2021. The operators of The Snow Centre were also connected with the Swindon devlopment though plans were reported to have stalled as a result of covid.
Whilst Chill Factore has been able to generate small operating profits, the balance sheet speaks for itself.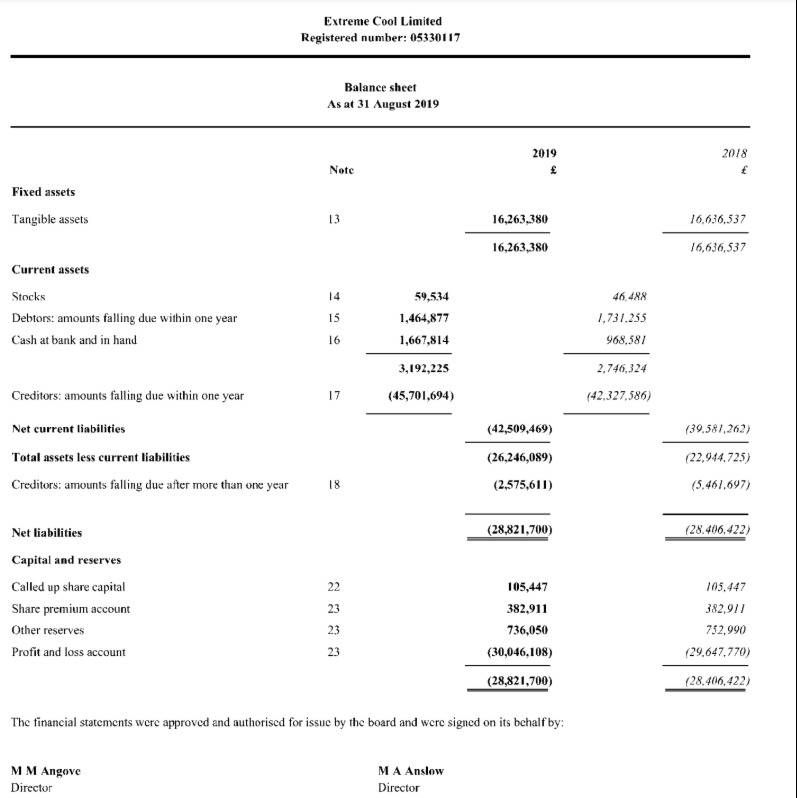 The facility opened in 2007 and was refinanced in 2009 and was sold in 2015 when Development Securities, (U+I Group) – which previously owned the Manchester Arena. acquired Extreme Cool Limited (ECL), the owner and operator of the facility. The deal was completed in a joint venture with Pemberstone Investments, an existing Extreme Cool shareholder, and was partly financed with a £10.5m debt facility from ICG-Longbow.
The current owners put the slope on the market in January 2021 with an asking price of circa £20mil through Agency CBRE. CEO of U & I Richard Uprton said at the time "for years pre-Covid, Chill Factore has been a strong performer in terms of generating operational and rental income, but clearly now it's a risk as it doesn't fit in with our regeneration focus and offers no further development opportunities,"
The sale comes on the heels of UK based Snowzone taking over Madrid's indoor ski centre.
Chill Factore is the UK's longest indoor ski slope; a £31M real snow centre located in the Trafford Park area of Trafford, Greater Manchester, United Kingdom. Designed by FaulknerBrowns Architects, the centre opened in November 2007 at which time it was the widest in the world, at 180 metres (590 ft) long and 100 metres (330 ft) wide at its widest point.
In 2018, Chill Factore rebranded as BEYOND, a new retail, experiential and leisure mix, which will bring additional restaurants and businesses to complement resident brands
The details of the deal are not yet known.
Share This Article