Madjacks: Looks To Ski Instructor And Coach Market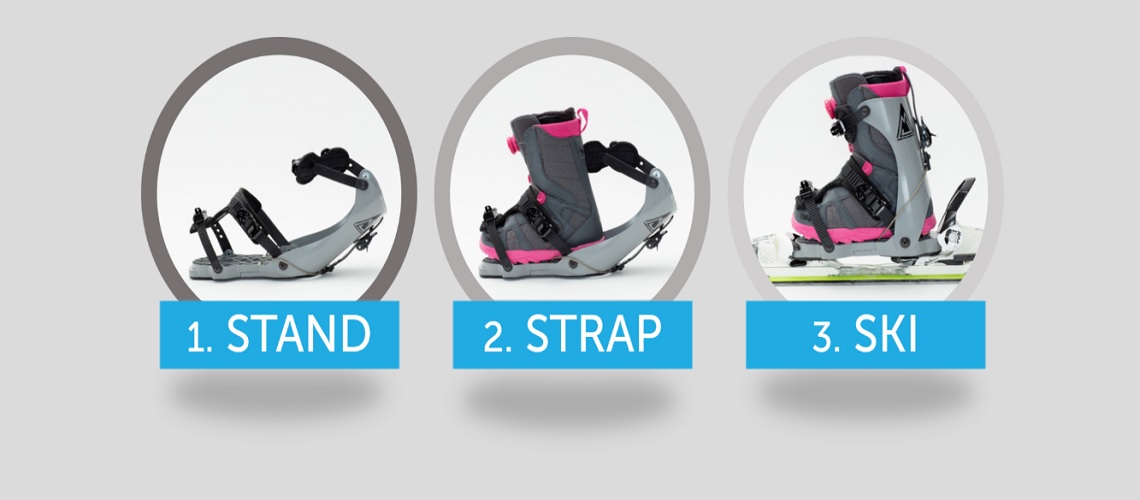 Traci Evans and her family moved to Big Bear Lake to experience a slower pace — not counting the exhilaration as they ski and snowboard down the mountain. Evans, her husband and two teenage sons spent hours at their local ski hill, enjoying time spent together as they learn new snow sport skills. Despite an admittedly limited snow sport experience, Evans quickly fell in love with Big Bear and was hired as a ski instructor, eventually working her way up to also teaching snowboarding and ultimately landing a supervisory role and earning certifications with the Professional Ski Instructors of America and the American Association of Snowboard Instructors. As an entry-level mountain and "appetizer" for the snow sport world, Evans and her team of instructors saw 400 kids a day who wanted to learn the basics of skiing and snowboarding.
Evans said "Switching boots from ski to snowboard was an annoying hassle, but I had to be ready to teach either sport at a moment's notice. When I learned about MadJacks, I knew I had to try it. My instructors love MadJacks too — they keep us on our toes and allow us to give 100% to our ski and snowboard clients."
Due to the size of the mountain and its distance from the staff locker rooms, every instructor had to get used to dragging their ski and snowboard equipment out to the hill each day, since they had to be prepared for whatever type of lesson the clients that day were seeking. Added to that struggle was having to constantly run up and down the mountain to corral the kids and ensure their safety; that's not something that is easily accomplished in a clunky ski boot. Plus, the instructors often suffered from debilitating blisters as they attempted to be active in a ski boot — which is obviously not how a ski boot should be used.
"Our slope is really steep and our instructors spend six hours a day running up and down it. It's so painful to do in ski boots, and our feet get really gnarly. Some of my instructors have even missed work because of blisters." Evans said.
MadJacks is a simple idea; it's an adjustable binder that adheres the user's snowboard boots to both their skis and snowboard. The purpose is to provide ultimate comfort for the skier/snowboarder, both on the slopes and off! As an added bonus, MadJacks quickly pop off of the snowboard boot so athletes of any level can transition to the lodge or parking lot without ever having to struggle with a ski boot or risk getting their feet wet.
MadJacks is absolutely universal; it fits every snowboard boot on the market. It is designed to all ISO and ASTM standards related to alpine ski boot geometry (ISO 5355). Skiers experience support from the MadJacks to ensure the back support does not rotate backward, giving the skier leverage for performance. The ankle and calf strap create a cinching mechanism around the snowboard boot; when combined with a snowboard boot, there is an appropriate level of stiffness to protect the ankles.
MadJacks is completely detachable, allowing you to walk freely in the snow and quickly switch between skiing and snowboarding.
"MadJacks has saved our feet! We are now ready to go at a moment's notice and our team of instructors smoothly transitions from ski to snowboard so we can focus more on giving the kids in our classes the skills they need to learn about the sport we all love and enjoy participating in."
Evans firmly believes that her instructors have benefitted from using MadJacks at work. The ski and snowboard instructor team can quickly attend to the needs of their clients without making the kids wait too long for an available instructor to get ready for the ski or snowboard lesson. MadJacks also saved the company money — Traci says that her instructors are taking off less time due to foot injuries and blisters.
Madjacks could also be an ideal coach's boot - standing at the edge of a training lane for hours means that many coaches chose ski touing boots, but the the combination of the benign fit of a snowboard boot with a shell when needed could see more coaches choosing Madjacks as a solution.
Share This Article