Leitner Installs New 10 Seater Gondola Lift In Ladurns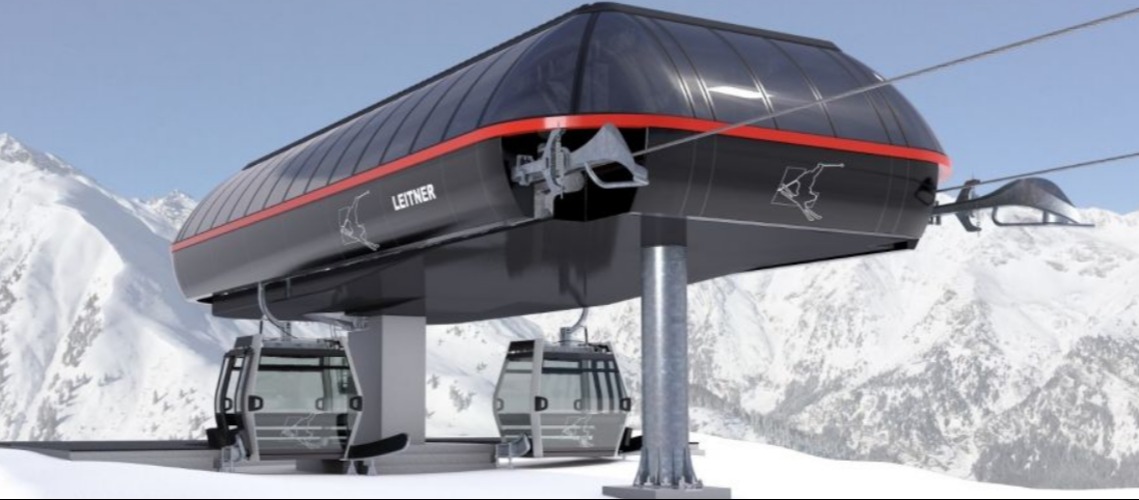 Leitner has installed a new gondola in Ladurns
The new high-performance gondola lift from the cable car manufacturer LEITNER ropeways offers space for 10 people. In addition to the highest level of comfort and higher transport performance, the new stations in particular are a real eye-catcher. At the same time, the valley station will be converted with a new ski rental, ski depot, ski school office and ticket counter. In addition to the new premises, the new gondola will also have a middle station at which a ski lift for beginners and a new ski slope will be located. Together with the LEITNER 6-seater chair lift "Wastenegg" built in 2019, the new snow-making system and the new snow groomers, this is the culmination of the modernization of the ski area.
Technical data cable car:
Lift name: Ladurns
Type: 10-person high-speed gondola lift (detachable)
Year of construction: 2021
Height / length: valley station: 1140m mountain station: 1730m altitude difference: 575 m length: 1623 m
Driving speed: 6 meters per second
Travel time: 5:25 minutes
Transport capacity: 2000 people per hour
Manufacturer: LEITNER
Ladurns is a small ski resort in Pflersch in Italy. Because Ladurns has not been exploited by the tourist industry, this resort remains quiet and tranquil. The resort is a favorite with families and advanced skiers alike. Open from mid December to Easter, Ladurns has 3 black, 4 red and 5 blue runs.
Share This Article