Lapanja Takes Alpine Combined & GS Victories In US Champs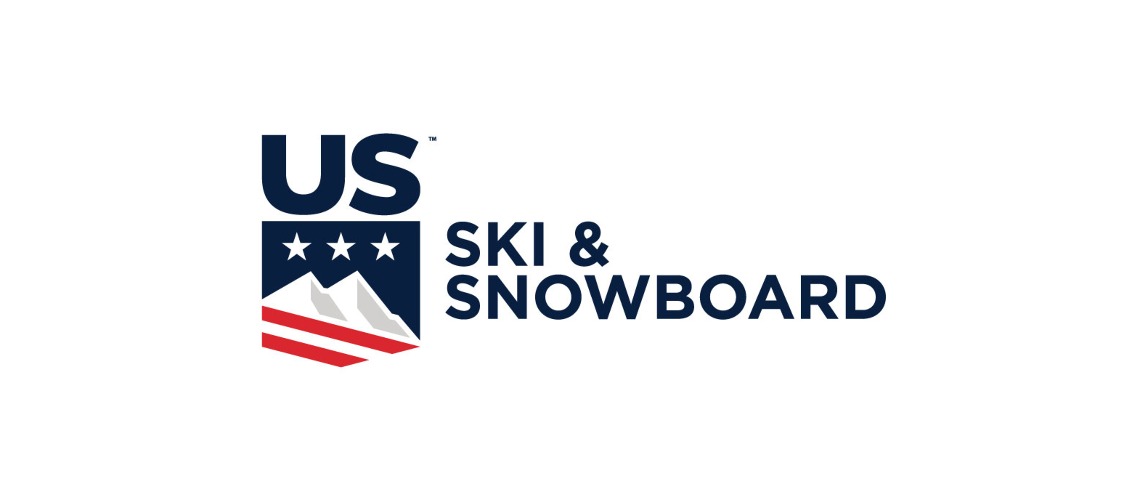 For the second time in as many days, Lila Lapanja stood on the top of the podium at the U.S. Alpine Championships at Aspen Highlands, Colo.—this time in giant slalom—with a blazing-fast second run. Team X Alpine's Storm Klomhaus (+.04) and Tricia Mangan (+.20) went 2-3 on the podium that saw a mere .20 second spread from first place to third place.
With U.S. Alpine Championships happening three weeks later than normal, athletes have had to maintain their patience and energy for an abnormally long time after an already challenging season, compounded by COVID-19 and travel restrictions. While top FIS Ski World Cup athletes like two-time Olympic champion Mikaela Shiffrin, and World Cup mainstays and top-10 finishers such as Paula Moltzan and Nina O'Brien taking are taking a much-deserved break, many athletes have seized the opportunity to snag some results on home soil to close the season.
Team X Alpine/University of Utah athlete Madi Hoffman (Australia) came out charging first run, taking the lead by a massive .90 margin over Klomhaus on the lengthy 1:17.23 second course. Taking into consideration that a standard giant slalom course length is about one minute, this course presented a challenge in length after an already lengthy season. Athletes crossed the finish line breathing heavily and out of gas. 20-year-old Land Rover U.S. Alpine Ski Team athlete AJ Hurt, who is coming off a full season on the World Cup, bouncing between speed and tech, was fourth after the first run, 1.2 seconds off the pace. Teammate, and World Cup slalom skier, Katie Hensien was sitting in eighth after the first run, but had a pretty hard crash second run and DNFed. She is thankfully OK.
While they didn't fully reset the second run, organizers did "redress" the course and move the gates out to find a clean track, adding seconds on an already long track. The fastest second run time, clocked by Lapanja, was 1:24.37—over seven seconds longer than the first run. To put it simply, it was exhausting, and despite the warm weather, the Aspen Valley Ski & Snowboard Club (AVSC) and Aspen Highlands course crew once again made lemonade out of lemons.
"Today was definitely a tactical day, it paid to just have good skiing...it was not easy," reflected Lapanja in the finish. It was probably the longest course that I've ever raced, and I think the slip and race crew did a phenomenal job keeping the conditions really good. We had a really hard surface in the morning, and the salt took pretty well for the second run."
Heading into second run, Lapanja simplified her approach and made a goal to find the flow of the mountain and go with it, rather than fight it. "When I was inspecting second run, I just thought, 'Ok, just ski smart, focus on some really simple technical things, and don't panic...don't try to fight the length of the course, don't try to fight the conditions, because it's going to win today if you do,'" she added. "It was just that long and that tough of a course."
Hurt was looking to move up the second run, but ran into some trouble and made a really big mistake at the bottom of the first pitch, nearly skiing out. Hoffman, whose first run lead seemed untouchable, also made a mistake in that section, losing precious time and moving back to sixth overall. Canada's Britt Richardson, who was in third after the first run, moved back to fifth overall, but as a 2003 birth year, she was the fastest among juniors. Rounding out the junior podium was Hoffman in second, followed by Land Rover U.S. Alpine Ski Team athlete Emma Resnick in third.
A day earlier and the women were looking forward to the slalom portion of the U.S. Alpine Championships alpine combined on Tuesday after the weather forecast forced a schedule change in Aspen, Colo. Team Clif Bar Ski Racing's Lila Lapanja skied the fifth-fastest super-G run and the second-fastest slalom run to walk away with her career-first national title.
The U.S. Alpine Championships alpine combined consists of one run of super-G—raced on Tuesday—with one run of slalom, which was set for Wednesday. Typically both runs are made in one day, but the weather forecast originally called for rain, which was concerning to the organizers. The weather was once again warm, and though immense efforts to salt the surface were made by both Aspen Highlands' and Aspen Valley Ski & Snowboard Club's (AVSC) teams, the surface was bumpy, challenging and—as many athletes put it—the snow was "dead" (a.k.a. unresponsive).
Rounding out the overall podium for the alpine combined was Team X Alpine's Storm Klomhaus, a mere one-hundredth of a second off Lapanja, followed by Canada's Kiara "Kiki" Alexander, 57 seconds back. For the junior podium, it was Alexander, followed by Land Rover U.S. Alpine Ski Team athlete Zoe Zimmermann in second, and Jackson Hole Ski & Snowboard Club's (JHSSC) Sophia Tozzi in third.
Lapanja has stood on the U.S. Alpine Championships podium seven times before, but this was the first time she's stood atop the podium, earning a national title. "I was super excited about the super-G because I wasn't expecting that and I wanted to be within striking distance for slalom, and so to come down with that result yesterday was really exciting for me," she reflected. "That was my best super-G result at U.S. Nationals as well. Then, I just tried to do what I know how to do in slalom, and keep it really simple."
Coming back to Aspen Highlands, where Lapanja has previously had success, was the icing on the cake. "It's always fun to race here at Highlands—I've had a couple of successful days here at Highlands, so there's good energy on this hill for me. It's really strange racing U.S. Nationals so late in the season, usually, at this point, we're wrapping up, and to maintain the mental focus needed to go this long into the season after spending five months in Europe, required some patience on my part and some rest...lots of rest. I'm happy." Lapanja will be skiing in both the giant slalom on Thursday as well as the slalom on Friday.
O'Brien, who won her eighth career national title in the super-G on Tuesday, was set up for her ninth national title before she got hung up in the soft, bumpy snow and straddled, DNFing. O'Brien's teammate AJ Hurt, who was victorious in the FIS super-G on Tuesday, did not finish the slalom portion of the alpine combined on Wednesday. Klomhaus won the FIS alpine combined, with Canada's Britt Richardson in second place, and Burke Mountain Academy's (BMA) Ava Sunshine Jemison in third.
Share This Article