Kristoffersen Back At Levi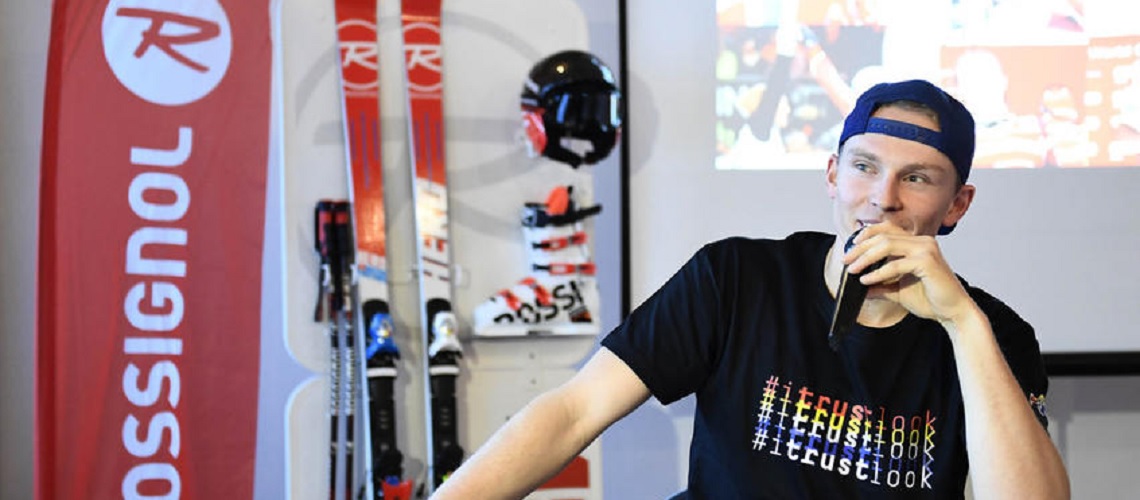 After 22 months since his last slalom victory, Henrik Kristoffersen (NOR) wins Levi's Slalom in front of Clement Noel (FRA) and Daniel Yule (SUI). In yet another foggy, snowy day in the Arctic Circle, the Attacking Viking Henrik Kristofferson found his way back to the top of the podium under the lights to grab his second career reindeer. Frenchman Clement Noel was second, while Swiss Daniel Yule rounded out the podium in third.
Under relentless snowfall, Kristoffersen pulled off a terrific second run and climbs up three positions from the first run, achieving his 16th slalom World Cup victory, his second one in Levi.
Noel, leading after the first run, finished in second place, only 0.09 behind the Norwegian. It's the fifth slalom World Cup podium for the French star, who continues his positive streak from last season.
Daniel Yule writes history with his third place, becoming the first Swiss man to finish on the podium in the Finnish venue and improving his 6th place from last year.
After two technical events so far, Henrik Kristoffersen is leading the overall ranking, 13 points ahead of Alexis Pinturault (FRA).
Clement was leading after the first run by 0.39 seconds, over Great Britain's David Ryding, and for the first half of the run it looked like David could find his way onto the top of the podium for the first time until he crashed just before the finish line. Henrik had a commanding second run and bested Clement by a mere 0.09 and Daniel by 0.18.
The lone competitor for the Land Rover U.S. Alpine Ski Team, a young up-and-comer and 2019 national slalom and alpine combined champion, Luke Winters started bib 40 and had a blazing fast first run going before he DNFd. With split times that looked like this: +.06 seconds (fourth fastest), +.26 (eighth fastest) and +.57 (fifth fastest), he was cruising before getting inside over the last roller and skiing out just before the finish.
In a split frame on the broadcast, they showed that Luke was actually ahead of race winner Henrik Kristoffersen's pace before he fell. His coach, Ryan Wilson, was commenting on Luke's speed and progression in training earlier this week - Luke has been training with all of the top nations and holding his own. Keep an eye on this one as the season progresses. He's looking to carry on that #SlamifestDestiny motto for the group of young rising stars that has made a commitment to creating competitive slalom talent in America.
Share This Article