Kitzbuhel Switching Groomer Fuel To Shell GTL Fuel Alpine.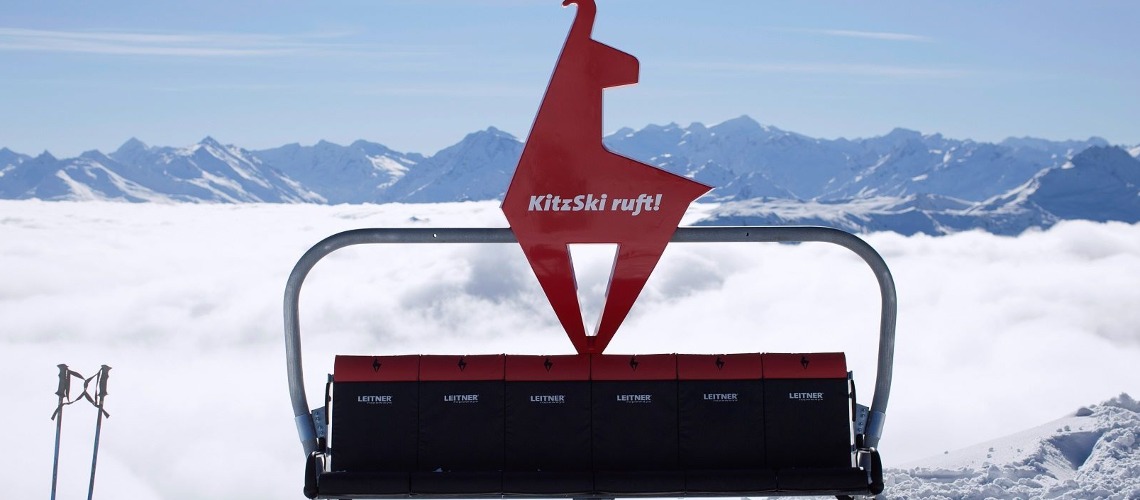 With 57 cable cars and lifts, the Bergbahn Kitzbühel transports nature lovers and sports enthusiasts gently up into the breathtaking mountains of the Tyrolean Alps all year round. 233 varied downhill kilometers make every skier's heart beat a little faster. Not only the skiers, but also nature conservation is important to the Bergbahn Kitzbühel.
Shell Austria GmbH offsets its CO2 emissions caused by the company fleet.
All Shell employees can also use their fuel card to offset their CO2.
Forecourt customers also have the opportunity to offset the CO2 they cause by burning the fuel as part of Shell's carbon offsetting programme. You can find more information at www.shell.at/
All 131 company-owned Shell filling stations have been converted to run on green electricity.
In order to ensure a harmonious coexistence of people and nature, the Bergbahn Kitzbühel continuously invests in its infrastructure. Instead of diesel, the Shell GTL (Gas-to-Liquids) Alpine snow groomers will be used in the future - also when preparing the slopes for this year's Hahnenkamm races as part of the Ski World Cup.
Streif: sustainable preparation of the notorious descent
From 17th to 23rd January 2022 things will be hot again in Kitzbühel. During this week, the entire elite of the ski world meets on site and for Kitzbühel the races are the sporting highlight of the whole year. Shell's innovative fuel will be used in this year's races, ensuring low-emission grooming of the slopes.
"In everything we do, we always consider harmonious coexistence with nature. Saving resources is the most important principle. We are pioneers in the industry when it comes to implementing sustainable solutions. Shell GTL Fuel Alpine is highly efficient, environmentally friendly and powerful at the same time and therefore fits perfectly into our unique sustainability concept. We are particularly proud that this new fuel is already being used for the upcoming Hahnenkamm races in the preparation of the Streif - probably the most legendary downhill run of all time," says Mag. Anton Bodner, Chairman of the Bergbahn Kitzbühel Board of Management.
Less local emissions - better cold properties
Gert Seybold, Managing Director of Shell Austria explains: "The diesel produced from natural gas using synthesis technology burns cleaner than conventional petroleum-based diesel fuel and therefore produces fewer local emissions in the form of particles and nitrogen oxides. In addition, GTL Fuel has a higher cetane number and contains almost no sulfur or aromatic compounds." Alpine Shell GTL Fuel, which Shell will deliver to Bergbahn Kitzbühel via its brand partner EnergieDirect from the depot in Munich, also has improved cold properties ( CFPP maximum -30 degrees Celsius).
KitzSki focuses on sustainability
Sustainability is a key issue for Bergbahn Kitzbühel. Comfortable and energy-efficient offers for its guests and generously dimensioned protection zones ensure - especially in winter - a harmony between the slopes and nature. Respectful treatment of the soil, the biotopes and streams, the flora and fauna is a matter of course even during the construction work.
Various measures, from green electricity to the construction of compensation areas for biotopes, ensure that everything fits harmoniously into the natural landscape and that environmentally friendly cable car operation is guaranteed.
In order to also bring air emissions into line with their strategy, the Kitzbühler Bergbahnen now rely on Shell GTL Fuel Alpine and thus contribute to reducing local emissions.
"The goal of the joint cooperation between KitzSki and Shell is to increase efficiency and sustainability. As a premium brand, we pull together when it comes to shifting the strategic focus towards sustainability. KitzSki, the world's best ski resort, is Shell's first winter sports partner in Austria when it comes to using and testing the Shell GTL Fuel Alpine. The feedback from our employees is excellent, which is why there is an internal desire to switch to synthetic fuel for better air across the board," explains Christian Wörister, Bergbahn Kitzbühel Board Member.
Share This Article