Killington, Plans For Winter 2019/20 And Beyond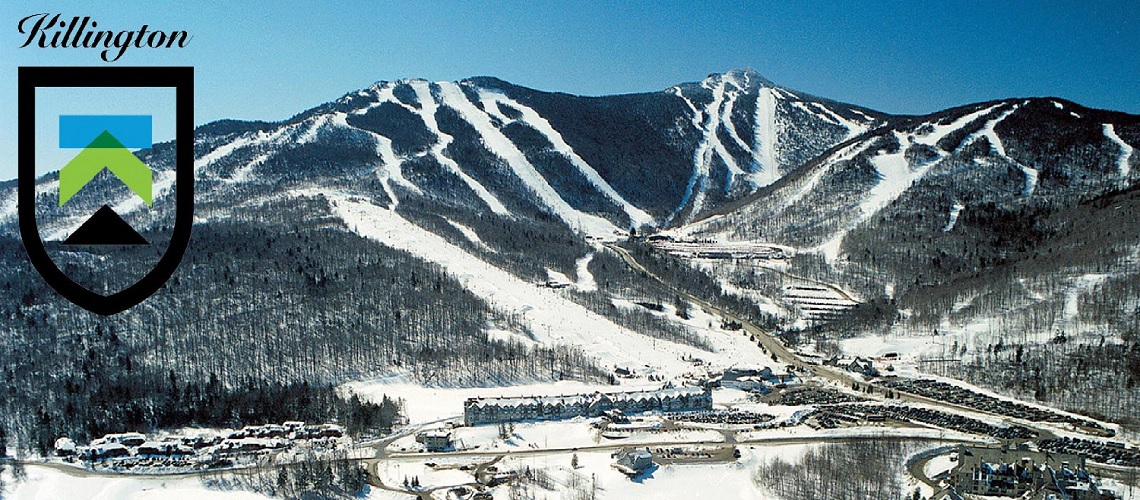 Following the single largest investment in on-mountain improvements that took place for winter 2018/19, Killington is excited to announce even more improvements for the future. The new experiences and improvements unveiled during the 2018-19 season included Woodward Peace Park, new Snowdon Six Express bubble lift, return of South Ridge lift service, three tunnels in busy trail intersections with a fourth slated for construction this spring, K-1 Express Gondola improvements and new RFID ticketing, all of which significantly enriched the guest experience and made the resort more accessible to all.
The highlight of the improvement plans is the replacement of the K-1 Lodge. A two-year project, skiers and riders will be welcomed into a brand-new state of the art facility for winter 2020/21. Additional improvements include a new quad chairlift to replace the North Ridge Triple and snowmaking enhancements consisting of pipe replacement, new low-energy tower guns, and new semi-automatic hydrants. Our sister resort, Pico Mountain, is also slated to receive extensive snow making improvements over the summer.
We are on a mission to transform the way you, our guest, experience and enjoy Killington for years to come. On its own, the K-1 base lodge rebuild is transformative for Killington. But building on last year's investments, and combined with the other infrastructure enhancements and new experiences, these upgrades set the tone for future generations to enjoy Killington resort. Killington is undeniably the Northeast's resort for year-round adventure.
NEW K-1 LODGE
Construction of the new K-1 base lodge will begin during spring 2019, pending permit approvals, with plans for it to open during winter 2020-21. Once complete, the new three-story lodge designed by Breadloaf will be over fifty percent larger than the existing lodge (going from 37,000 sq. ft. to 58,000 sq. ft.) and include a full-service bar, enhanced dining, additional seating, and unobstructed 180-degree views of the beautiful Vermont mountain landscape.
Breadloaf, the designer of the building, is the same firm we worked with for the remodel of the Killington Grand Hotel lobby and Preston's Restaurant. The building will feature many of the characteristics that make the Peak Lodge such a desirable destination for Killington visitors including an open floor plan featuring mixed seating arrangements, floor-to-ceiling windows, a grandiose fireplace, and an upscale food court set to offer fresh, farm-to-table cuisine. The project also includes a re-design of the bus turnaround, skier drop off zone and the upper parking bays.
The first floor of the facility will house tickets, guest services, Killington Sports, rentals and a free bag check. The second floor will feature the food court and plenty of seating. The food court will offer a variety of food options, all cooked fresh to order using ingredients sourced from local farms and purveyors. The new kitchen and service facility will allow us to truly transform the quality and variety of food we're able to offer at K-1. Additionally, with the switch from upcycled dining wear to fine china, we'll further improve our sustainability efforts within the food and beverage department. The third floor will house the full-service bar which will offer a bar food menu, much like the Peak Lodge and will overlook the second floor with sweeping views out of the wall of windows facing the Killington basin and Superstar.
Phase one of construction will take place in front of the existing K-1 Base Lodge, on grade with the K-1 Express Gondola. During summer 2020, the existing base lodge will be removed and phase two of the new building will be completed. The existing K-1 Lodge will remain open for winter 2019/20 with modified access to the building.
NEW NORTH RIDGE CHAIRLIFT
The removal of the existing North Ridge Triple, which opened for the 1972/73 season, will occur in early spring with construction on the new fixed-grip quad chairlift from Leitner-Poma set to begin immediately following. The North Ridge chair services the north east's first skiers and riders each winter season as Killington is the first resort in eastern North America to open and the new quad is planned to be finished in time for our traditional early opening. The new quad will load and unload in pretty much the same locations as the current triple chair.
SNOWMAKING ENHANCEMENTS
In pursuit of Killington's commitment to Play Forever, a number of snowmaking projects will take place this summer in an effort to improve efficiency and reduce energy consumption.
12,000 feet of new snowmaking air and water lines will be installed to replace aging and leaky pipes.
60 semi-automated air/water hydrants will be deployed which will allow us light up guns quicker once the temperatures fall.
400 existing low-energy snow guns will be retrofitted and 120 new low energy tower guns will be installed to improve snow quality and our ability to recover after bad weather.
PICO MOUNTAIN IMPROVEMENTS
Pico Mountain is set to undergo major upgrades to its snowmaking system, which means starting in the 2019-20 season guests will experience a better, more consistent and more reliable snow surface. Pending permit approval, the $2.1 million investment will be the largest since Killington took ownership of Pico more than 20 years ago.
Pico will increase the frequency at which it is able to make snow by tapping a new source of water. Rather than relying on the streams, we will build a 16,850 foot pipeline to source water from Killington. This gives Pico the ability to make more snow, for longer periods of time and deliver a better guest experience.
Additional improvements to Pico's snowmaking include the installation of more than 4,000 feet of new snowmaking pipe, the replacement of 5,418 existing feet of snowmaking pipe, and the new additional pump in Pico pump house. Pico's snowmaking upgrades will enable the resort to double snowmaking capacity and recover from inclement weather at a much faster rate.
Share This Article