Kazakhstan Promotes Shymbulak As Ski Destination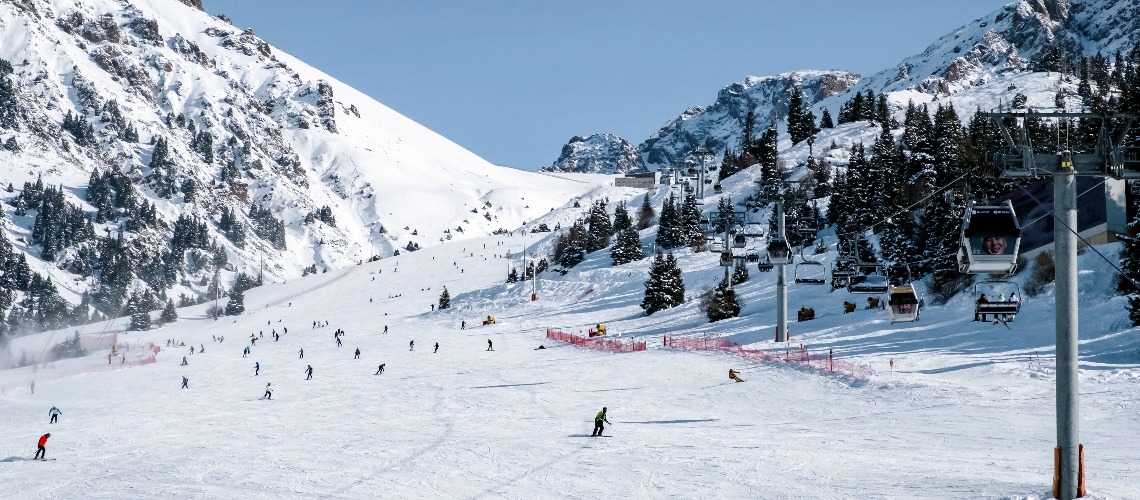 While Kazakhstan might not be the first destination that springs to mind for Brits seeking a winter sports escape, it is actually home to the largest and most modern ski resort in Central Asia, Shymbulak in Almaty.
Located at an altitude of 2,260 metres above sea level, optimal snow sports conditions are still very much offered in Shymbulak, making it a great spot for Brits who have been disappointed by the European ski season.
For those desperate to get their last minute fix of hitting the slopes before summer kicks in, Air Astana, the Republic of Kazakhstan's principal airline, is offering affordable flights to Almaty, from as little as £520 return, including airport taxes/government fees/charges.
Snow sport enthusiasts can also visit the snow-capped gem of Shymbulak and save up to 65% on lift prices, compared to popular European spots such as Val d'Isère, Morzine and Meribel.
The 15.5 miles of slopes have a range of pistes, making it a great destination for visitors of all levels, attracting experts and amateurs alike. For the more advanced skiers, there are opportunities to go off-piste around Shymbulak and enjoy a unique backcountry adventure on the untouched snow, exploring remote spots and slopes with differing steepness and difficulty.
Shymbylak ski resort is located in the upper part of the Medeu Valley in the Zaiilisky Alatau mountain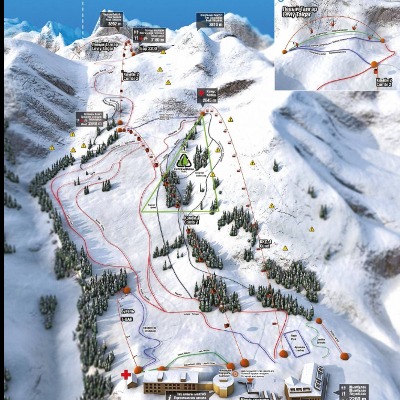 range, 25 km from Almaty. The resort can be reached by Gondola cars from Medeu.
The weather varies from 20 °C (68 °F) in summer to −7 °C (19 °F) in winter and the snow base is about 1.5 to 1.8 metres (60–70 in).The average snowfall is around 1.5 m. The duration of the ski season is from November to April.
The ski areas span over 3000 ft of vertical drop (920m). There are three ski lifts at the resort with the highest going to 3200 meters above sea level. At that level there is also a Hotel located at the Resort, enabling those wishing to ski during the day, have a place to stay at night.
It is popular for its mild climate, large quantity of sunny days and great amount of snow through the winter (from November till May). The resort offers a ski and snowboard school. There is also Shymbulak hotel (4 stars) and ski, snowboard and sleigh rentals.
Number of ski lifts 6
Total capacity 8790 Passengers/hour
Total lift length 10.6 km Total
Lidts are:
1 Circulating ropeway/gondola lift
2 Combined installation (gondola and chair)
2 ChairliftDetails
1T.-bar lift/platter/button
2 Sunkid Moving Carpet
Set in the picturesque gorge of the Zailiysky Alatau, Shymbulak offers unbeatable mountain views, varied terrain and the chance to integrate a ski trip with a city break too. With the access gondolas just 20-minutes' drive from Almaty, and easily reached via public transport, after a day zipping down the mountain visitors can enjoy the best of the mountains and city life. From high adrenalin mountain air, to immersing themselves in the rich culture and history of Almaty and its fabulous food bazaars, famed Medeo ice rink and Zhenkov (Ascension) Cathedral.
Accommodation starts at £436 for an average six-night stay in a double room at The Holiday Inn located in Almaty city, that's just £36 per person per night, while Val d'Isère in France is likely to be more than triple, with starting prices from approximately £150 per person a night.
The Medeu-Shymbulak cable car operates from 9am - 6pm on weekdays and from 8.30am - 6pm on the weekend, with night-time skiing and snowboarding possible in selected areas.
One-day ski passes start from approximately £15 (7600 Tenge) for adults, £10 (53000 Tenge) for youths and £5 (2900 Tenge) for children. More information about ski passes is available at www.shymbulak.com and can be purchased directly from the gondola base station on the day.
Snow sport adventurers can secure a 6-night trip to the slopes in Almaty, inclusive of accommodation, lift passes and flights with Air Astana, for just £843 per person.
Share This Article