Kässbohrer Schweiz AG Celebrates The Groundbreaking For Its New Head Office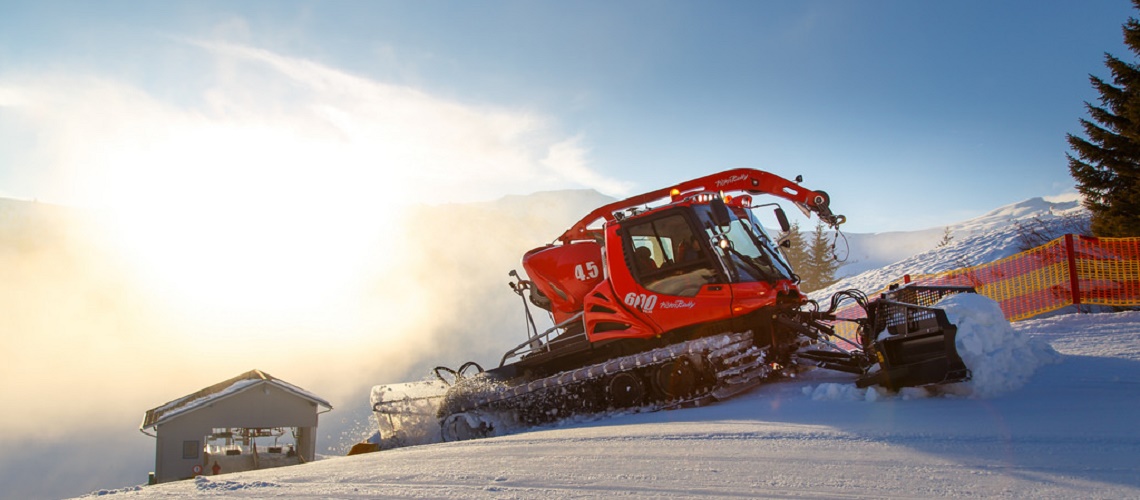 Kässbohrer Schweiz AG celebrates the groundbreaking for its new head office in Altdorf. With this new building Kässbohrer Schweiz AG is creating the optimal conditions to ensure it remains the leading supplier in snow groomer service and sales in the future.
Closer to the customer in Altdorf
Kässbohrer Schweiz AG is an independent subsidiary of Kässbohrer Geländefahrzeug AG, which has its head office in Laupheim, Germany. Möriken has been the headquarters of the Swiss subsidiary for 18 years. The staff for management, sales, administration, technical customer service, and the instructors are now moving almost entirely to Altdorf – with the big advantage of being closer to most of the ski resorts. The new location makes it possible to reach 70 % of all customers in a maximum travel time of 2.5 hours.
More space in all areas
The offices, storage, workshop and training rooms cover four floors. A lot of thought went into optimising all operational areas when the new building was being designed. The structures, communication areas and organisational workflows were revised at the same time, to maintain the company's successful position in the Swiss market in the future. Completion is planned for autumn 2019 in time for the start of the 2019/20 winter season.
Facts about the new building:
First meeting with canton land owner 21/12/2015
First meeting with architect 29/03/2016
Contract signed to purchase land from canton 07/12/2017
Number of meetings with canton 12
Number of meetings with architect 38
Start of works: November 18
Completion: August/September 19
Size of the head office 48 x 36 m
Height of the head office 15 m
Land purchased around 6,000 m²
Gross floor area of head office approx. 1,620 m²
Gross volume approx. 16,000 m³
Share This Article