Joe Fitzgerald Inducted To Canadian Ski Hall Of Fame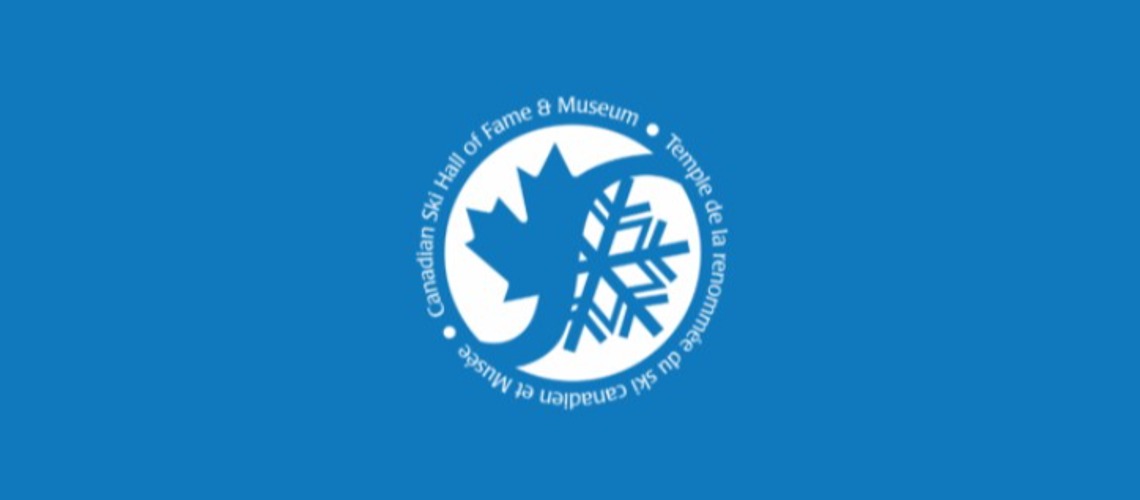 Long-time FIS Freestyle Race Director and Coordinator Joe Fitzgerald was inducted into the Canadian Ski Hall of Fame in an online ceremony, in honour of a lifetime dedicated to freestyle skiing from the Canadian regional level right up to this past season's Beijing 2022 Olympic Winter Games.
Originally hailing from Calgary, Alberta, Joe's four-decade career in freestyle skiing began in the early 80's, taking him from a role as the Technical Director for the Canadian Ski Association's national freestyle program in Ottawa, back to Alberta as the Program Director for Alberta Freestyle Skiing, to the private sector as President of the SportWorks company involved in the organization and promotion of World Cup competition in Canada.
Joe's involvement with FIS began early on in his journey - first with his role in the FIS Freestyle Skiing Rules and Officials committee in 1983, then as a technical delegate at events such as the first ever FIS Freestyle Skiing World Championships in Tignes (FRA) in 1986, then as the Chief of Competition for freestyle skiing's Olympic debut at the Calgary 1988 Olympic Winter Games, and onto a role as the TD at the Lillehammer 1992 Games in Norway, before he finally took his first official role with FIS when he signed on as Race Director in 1996.
From that point on, Joe would embark on a career with FIS that would see an impressive and consistent period of growth and development in all of freestyle skiing's six main competitive events.
Over the quarter century period he worked for FIS Joe would be instrumental in the development and success of six Olympic Winter Games, 12 Freestyle World Championships, 21 Junior World Championships, three Youth Olympic Winter Games, and hundreds upon hundreds of FIS Freestyle Ski World Cup competitions.
During Joe's tenure there was no competition on the FIS Freestyle Skiing World Cup level that didn't fall somewhere under his direction or influence. Even following his retirement from FIS at at the end of the 2019/20 season he remained a central figure in the world of freestyle, as he played an integral role in the most recent Olympic and Paralympic Winter Games serving as an International Expert for the Beijing Organizing Committee of the Olympic Games for Beijing 2022.
While he still lives in Switzerland, not far from the FIS office, Joe returned to Canada for the induction ceremony, and he took a break from his whirlwind tour of Alberta and BC to comment on joining the ranks of deserving individuals who make up the Canadian Ski Hall of Fame.
"It's nice to be recognized by your colleagues and peers for the work that you've done over the years," Joe said, "I spent my first forty years or so working in Canada and the last 25 working at the international level with FIS. To celebrate the induction I had an enjoyable day with my friends skiing Sunshine Village in the Canadian Rockies - the mountain where I first fell in love with the sport of skiing.
"I was with Chris Robinson, Jim Sidorchuk and Rick Schwinghammer, individuals who have been not just an important part of my life, but important also for freestyle skiing both in Canada and internationally. They've been my colleagues for many years and it was great to be back in Canada with them for a few days."
While Beijing 2022 was a huge, challenging and demanding undertaking for all involved, still Joe shows no signs of slowing down, with future plans and projects in the works all the time.
"It was very interesting working at the Beijing 2022 Olympic Winter Games," Joe said, "I was able to put in place a lot of the ideas that I've had for some time, and there were many good and positive remarks about how the courses looked and how everything worked.
"I'm presently in some discussions with the organizers for the Bakuriani 2023 Snowboard, Freestyle & Freeski World Championships, and I hope to be supporting them in the full development of their competitions. Aside from that, I'm enjoying lots of reading and educating myself on some things that I've always wanted to try to understand, and I hope I can apply these new thoughts and ideas to some projects in the future."
Share This Article