Jim Vick Promoted To General Manager Of Lutsen Mountains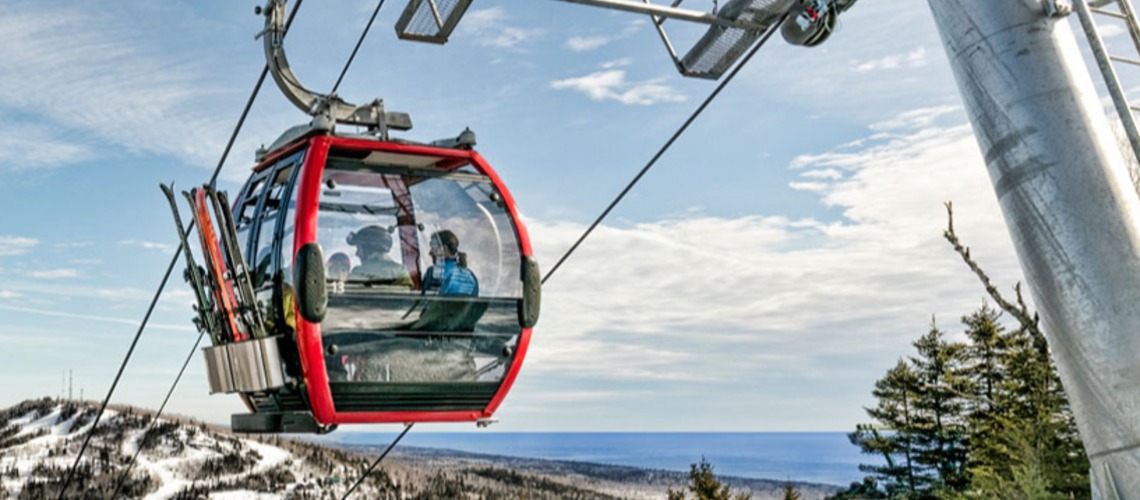 Lutsen Mountains today announced that longtime manager and marketing director Jim Vick will be the resort's new General Manager, and Amanda Plummer will be the new Assistant General Manager.
The promotions follow on the heels of the announcement last week of the acquisition by President Charles Skinner of full ownership of Lutsen Mountains.
Jim Vick has been a key employee as Marketing Director of the resort for more than three decades. Jim has also been a valued community leader on organizations such as Lutsen/Tofte Tourism Association (LTTA) and Visit Cook County. Amanda Plummer has more than a decade of tenure at the resort in several leadership roles at
the front desk, administration, weddings and working closely with Jim on marketing.
The promotions of Jim and Amanda are a natural evolution of the promotions last June of Jim to Director of Operations and Marketing and Amanda to Assistant Director of Operations and Marketing.
"We are very happy to have such talented managers such as Jim and Amanda and could not be more pleased that Jim will be our new GM and Amanda our new Asst.GM. We always prefer to promote from within and are 100% confident that Jim and Amanda are the best candidates for these new positions", explained Charles Skinner, President of Lutsen Mountains.
"As Marketing Director my career has been focused on building the Lutsen brand," said Vick. "This role brings an opportunity to craft this brand vision to the entire guest experience. We have a great team and I look forward to supporting them in delivering an authentic true North vacation, from anticipation of the visit to the memories our guests bring home."
"I am excited for this next step here at Lutsen Mountains," shared Plummer. "I began as the "wedding girl" who had never skied, and under Jim's guidance have learned so much in regard to the ski industry; marketing, operations, and after much persistence even how to ski. I look forward to working further with both Jim and Charles."
The resort also announced that Charles' daughter Charlotte Skinner has become the new Vice President of Finance of Lutsen Mountains. Charlotte has an MBA from Columbia University and has been working with Skinner's other ski area, Granite Peak (Wausau, WI) over the past year in a similar role. With the acquisition of full ownership of Lutsen Mountains last week, Skinner also announced that Lutsen and Granite Peak closer collaboration between the two resorts ranging from combined ticket and season pass products to leveraging the talents of the two businesses' key managers across the combined enterprise.
Lutsen and Granite Peak have both proposed major expansions in terrain and facilities. "The planned expansions are necessary for the ski areas to survive for the next generation of Midwest skiers, and we are counting on the next generation of family ownership and our talented team of managers to realize the full potential of
these improvements," said Skinner.
Share This Article