Jerome Tanon Announces New Photo Project "Heroes" Starring The 'who Is Who' Of Women's Snowboarders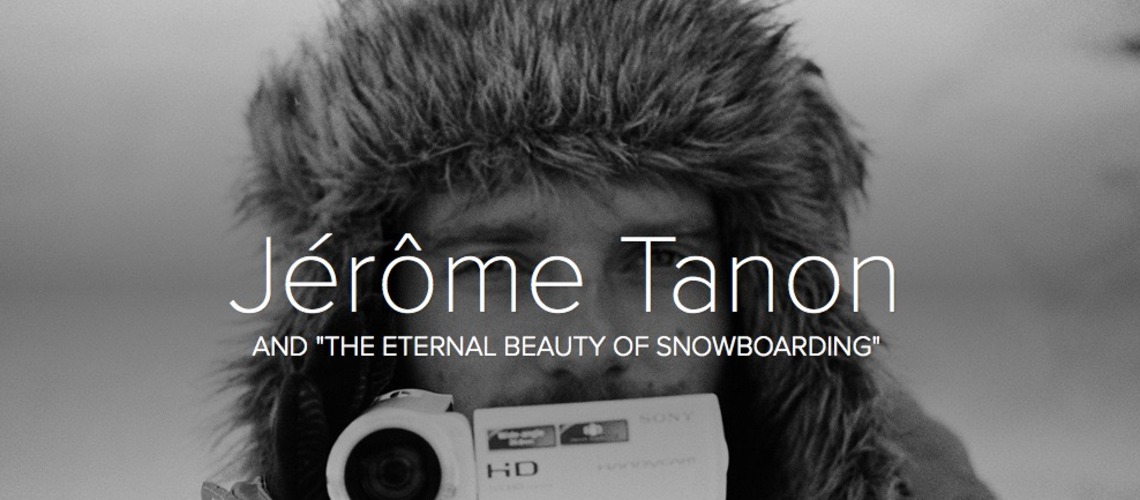 Jérôme Tanon, one of Snowboarding's finest photographers, is proud to announce his new photo project "HEROES", focusing solely on the outstanding talent of female snowboarders to showcase their endless drive, passion and dedication. The world's most progressive women's riders are part of this project including Anna Gasser, Zoi Sadowski-Synott, Silje Norendal, Elena Graglia, Celia Petrig, Sina Candrian, Leanne Pelosi, Annie Boulanger, Marie-France Roy and Robyn Van Gyn, just to name a few. Right now Jérôme is in the second season shooting with the riders. Over summer he will curate the art show which will go on tour in winter season 2020/21 to be exhibited at events, resorts and galleries worldwide to tell the stories of these inspiring women.
About "HEROES' in Jérôme's words:
"Women who ride hard have always been heroes to me; independent, badass girls, skating, surfing, snowboarding. Yet despite this appreciation, during the last 10 years that I've been a snowboard photographer, I've barely shot any truly epic photos of girls. There seemed to be a lack of dedicated global photo works that represented these girls and this became a starting point of a two-year project hoping to capture the culture and progression of women in snowboarding. Using traditional methods, I shoot with a Pentax 6x7 medium format film camera, I then etch and paint on to the precious black and white negatives before making silver-gelatin prints in the darkroom. Ultimately, I would hope to see this series hanging in museums, showcasing how these women's passion and dedication is a form of art. These women are heroes for the next generation and iconic figures of action-driven girls. The prints will be around 100x125 cm and the art show will contain a making-of video, as well as artworks and texts by the riders themselves."
The 33 year old photographer has made himself a respected name in Snowboarding photography over the last 12 years. He is a true artist and in love with traditional analogue photo techniques which he has applied to modern snowboard photography. Jérôme is shooting mostly on film, processing and developing the photos in his darkroom. As well as is distinct photographic style, he is also well known for his award-winning documentaries, The Eternal Beauty of Snowboarding' (2016) and 'Zabardast' (2018).
Share This Article