Jack Wolfskin Elevates Backpack Design With Zonal Mapping Tech'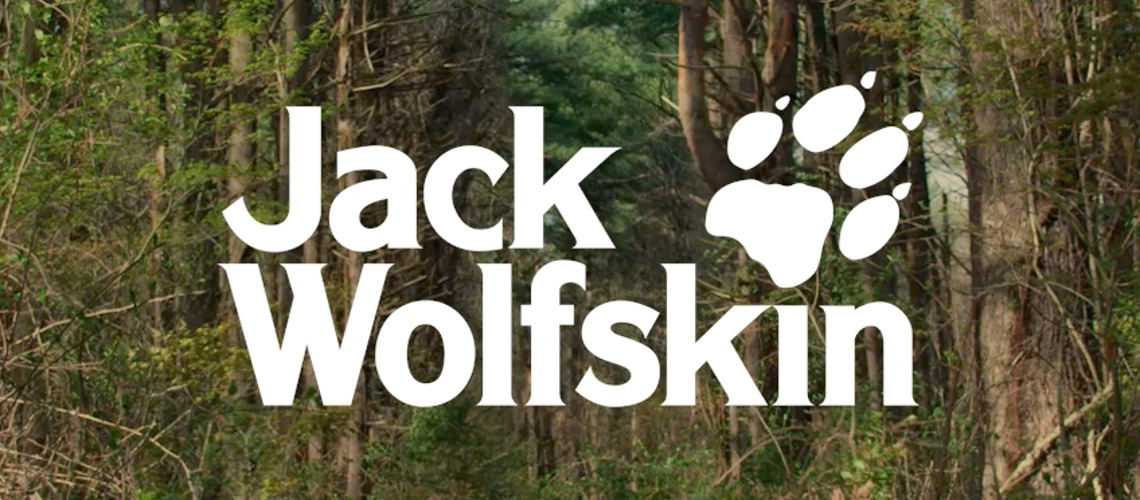 Available from Autumn 2022, Jack Wolfskin's 3D Aerorise 40 backpack elevates backpack design with Zonal Body Mapping Technology and 3D printing advancements to achieve superior comfort and support beyond the layered foam standard; all whilst ensuring minimum waste.
Key features:
Advanced 3D printing provides more comfort and support than traditional layered foam
Four custom 3D printed shoulder and lumbar pads distribute weight and act as shock absorbers without compromising stability
An open cell structure significantly improves ventilation and lowers body temperature
in areas prone to overheating
In line with Jack Wolfskin's commitment to providing the best performing and most sustainable equipment, no waste is generated during the production of the 3D printed designs. The customisable nature and control over the structural attributes of the 3D cushioning meaning the pads do not require additional layers of foams unlike traditional carry systems.
Constructed from a durable 100% recycled 70D polyamide textile the backpack features one main compartment alongside a generous top lid pocket. Adjustable cord placements enable customisable compression and slotted webbing simplifies securing additional equipment to the exterior.
The new backpacks from Jack Wolfskin are equipped with four innovative, 3D-printed back pads, which are manufactured by Oechsler using Carbon 3D printing technology. The pads are optimized for the adjacent body zones and set new standards in ergonomics and comfort while reducing weight at the same time. The German outdoor market leader relies on additive manufacturing for its new model "3D Aerorise 40" and for the entire "Aerorise" backpack series.
The back pads consist of an open lattice structure ("lattice") that can only be produced using the 3D printing process. They are placed in the shoulder and lumbar vertebrae and replace traditional foam padding. The grid consists of thousands of rod-shaped, elastic connections of different vertical and horizontal strength. In this way, the degree of hardness in the component can be adapted to the body structure: soft where comfort is crucial and firmer where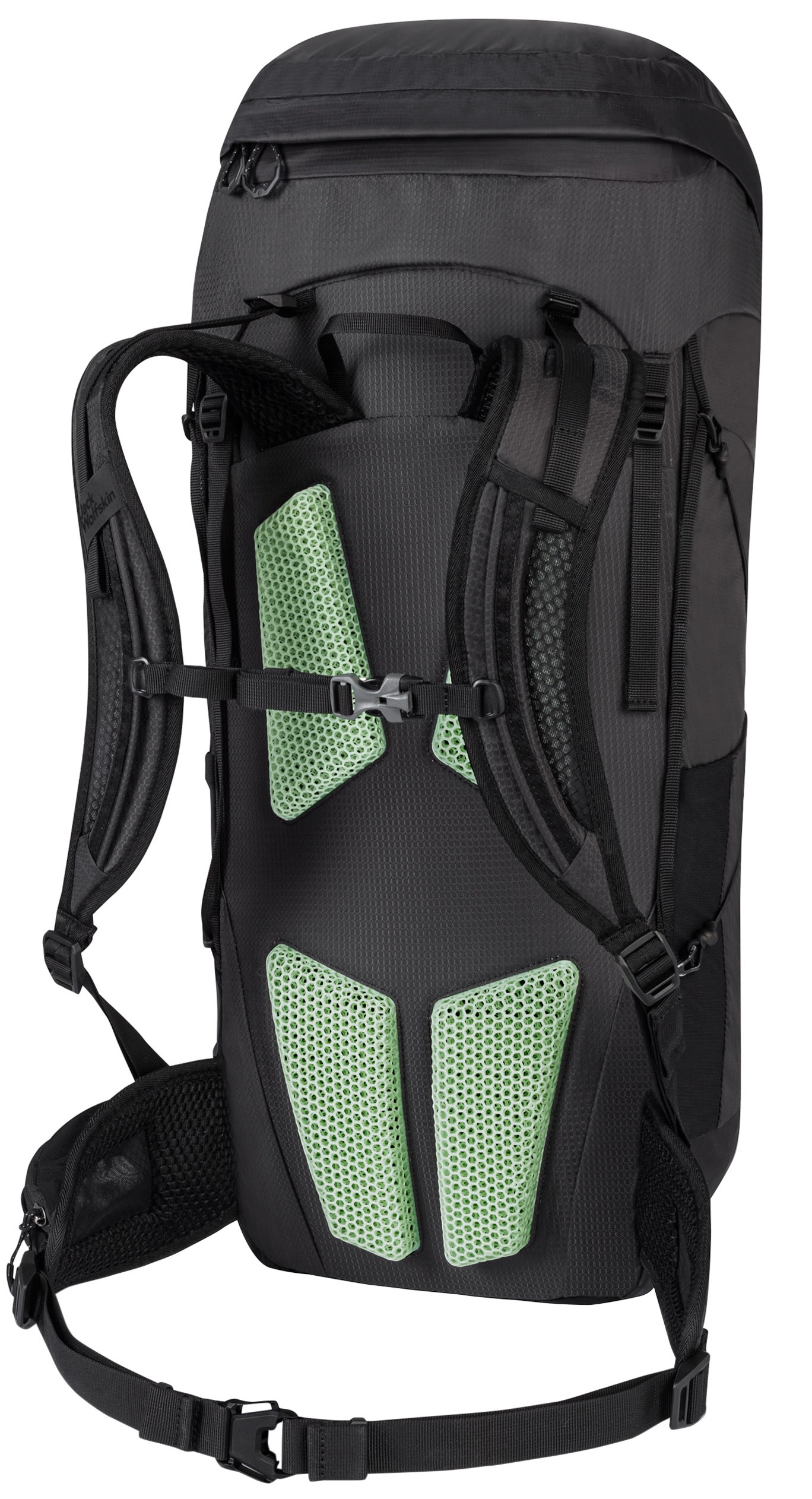 stability is required.
In addition, the lattice structure offers numerous advantages that have not been possible to date with conventional production processes. The lattice structure enables weight reduction, improves ventilation and thus leads to a temperature reduction in stress zones of up to five degrees Celsius. Another advantage is increased wearing comfort - especially under heavy loads.
Magdalen Hamel, Category Manager Equipment at Jack Wolfskin, said "Comfort, load control and ventilation are longstanding challenges in backpack design. The technology featured in our Aerorise backpacks is only recently available and is a game changer for the industry. The design is really impressive from a technical point of view and reinforces our belief that together with our partners we can make a remarkable difference and bring the industry a step forward."
OECHSLER AG, a leading group of companies in plastics technology with a global presence and headquarters in Ansbach/Middle Franconia, relied on 3D printing technology from Carbon to enter the additive series production of back pads for the Jack Wolfskin backpacks.
Matthias Weißkopf, General Manager of OECHSLER Motion and Senior Vice President Global Product & Technology Development, says: "We are delighted that we were able to support Jack Wolfskin in the development of the 'Aerorise' backpack series. With our know-how in additive manufacturing, together we have succeeded in significantly improving the product properties of the backpack for the benefit of the customer. Additive manufacturing will significantly change the design and product development of outdoor equipment and sporting goods in the coming years. We see significant growth potential for development and series production in 3D printing in these areas."
Andreas Tulaj, Vice President Sales Europe at Carbon, adds: "Carbon's integrated end -use materials , software and 3D printers enable it to accelerate the time-to-market of products at scale – from idea to production. Using Carbon's 'idea-to-production' platform, Jack Wolfskin has improved the performance of the '3D Aerorise 40' backpack and worked with OECHSLER to develop components that would not have been developed and brought to market as quickly using traditional manufacturing methods. When well-known brands like Jack Wolfskin turn to 3D printing, it is a strong sign that additive manufacturing continues to enable innovation."
Share This Article