Ikon Pass Announces New Access To Mountain Destinations Across Three Continents For Winter 2018/2019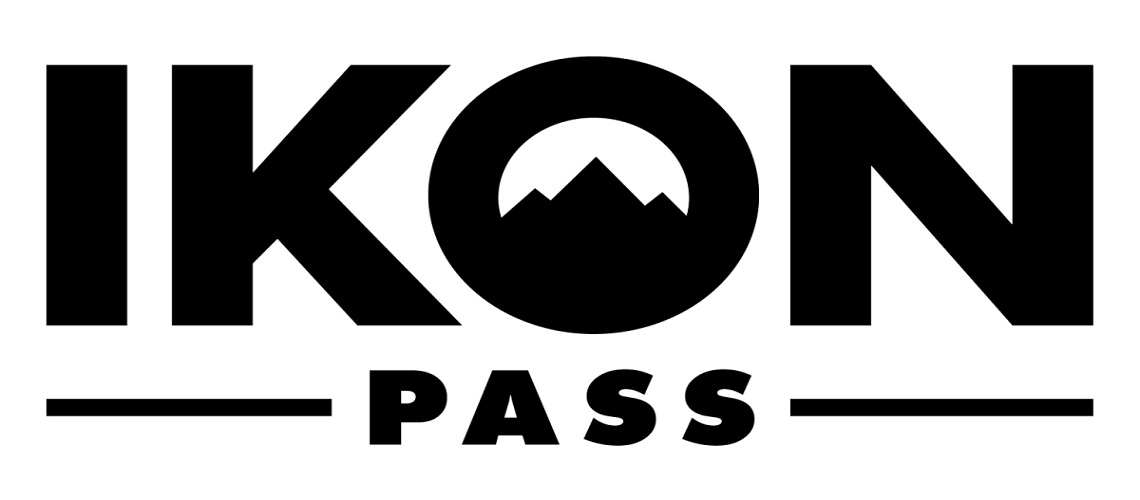 The Ikon Pass from Alterra Mountain Company has announced exciting new additions to its collection of iconic ski and snowboard destinations, including expansion into Japan and Australia.
From a week-long vacation to unlimited days, the Ikon Pass was built with the guest in mind, to provide the best experience possible. With 35 destinations, in 12 states, four Canadian provinces, on three continents, the Ikon Pass is the gateway to a like-minded community, enduring memories, and the most iconic destinations on the planet.
The Ikon Pass launched in January 2018 and is a collaboration of industry leaders - Alterra Mountain Company, Aspen Skiing Company, Boyne Resorts, POWDR, Jackson Hole Mountain Resort, Alta Ski Area, Snowbird, SkiBig3, Revelstoke Mountain Resort, Sugarbush Resort, Taos Ski Valley, Thredbo and Niseko United. Each demonstrates integrity, character and independence that is reflected in their mountains and guests.
"The Ikon Pass is expanding and we are thrilled to jump start the 2018/2019 ski and snowboard season by adding more premier destinations for pass holders, now giving access to iconic terrain across three continents," said Erik Forsell, Chief Marketing Officer of Alterra Mountain Company. "The Ikon Pass is an ideal way for visitors to North America to enjoy a long stay or explore a number of destinations in one visit."
UNPARALLELED ACCESS TO UTAH WITH THE ADDITION OF SOLITUDE MOUNTAIN RESORT AND BRIGHTON RESORT
Ikon Pass holders now have access to 10,000 acres of terrain in Utah between Deer Valley Resort, Alta, Snowbird, and now Solitude Mountain Resort and Brighton Resort - the most terrain offered in Utah on any ski season pass.
Solitude Mountain Resort is located in the renowned Big Cottonwood Canyon, just 34 miles from the Salt Lake City International Airport (SLC) and less than an hour from Deer Valley Resort. The mountain offers skiers 77 runs, three bowls, and a vertical drop of 2,030 feet across 1,200 acres, plus some of the most impressive off-piste terrain in the States.
TAOS SKI VALLEY
Taos Ski Valley in New Mexico will join the Ikon Pass community for winter 2018/2019, offering expanded access across the Rockies from British Columbia to New Mexico. Taos is the southern gateway to the Rocky Mountains, nestled in an intimate valley where Spanish Colonial and Native American history meet a European village. The mountain boasts over 100 trails, including expert hike-to terrain on Kachina Peak. Taos Ski Valley is in the midst of a $300 million overhaul with new infrastructure and updated amenities, including the recently opened ski-in/ski-out hotel, The Blake, and a new high-speed quad chairlift for winter 2018/2019.
EXPERIENCE JAPAN'S RENOWNED DEEP POWDER AT NISEKO UNITED
Ikon Pass holders will now have access to terrain across three continents with the addition of Niseko United, located on Japan's northernmost island of Hokkaido. Niseko United is regarded as Japan's premier mountain destination and is comprised of four ski resorts located on one mountain – Grand Hirafu, Hanazono, Niseko Village and Annupuri.
Japan is home to some of the planet's most plentiful and light snow, making Niseko United a bucket list destination for any skier and rider on the hunt for fresh powder. Niseko United receives 50+ feet of snowfall every winter with just 7% of water content from crystallized moisture picked up from the Sea of Japan. Multi-million dollar investments in accommodation and infrastructure make Niseko United an excellent destination for families and powder hounds.
THE PACIFIC NORTHWEST, MIDWEST AND NORTHEAST
Increased Access at Loon Mountain, Sugarloaf and Sunday River
Boyne Highlands, Boyne Mountain, The Summit at Snoqualmie, and Cypress Mountain Join the Ikon Pass Community
The Ikon Pass community has expanded to all corners of the States with the addition of The Summit at Snoqualmie in Washington, Cypress Mountain in British Columbia and Boyne Highlands and Boyne Mountain in Michigan. Plus, access to Loon Mountain in New Hampshire and Sugarloaf and Sunday River in Maine just tripled.
The Summit at Snoqualmie includes Alpental Ski Area and is nestled in the heart of the Washington Cascades, less than an hour from Seattle. The destination has four base areas with two terrain parks, night skiing, winter-tubing, Nordic skiing, and terrain for all abilities. Cypress Mountain is located 30 minutes from Vancouver and offers skiers and riders the most terrain, vertical drop, lifts and best snow conditions on the highest peak of Vancouver's legendary North Shore Mountains. Boyne Highlands and Boyne Mountain are Northern Michigan's premier mountain destinations, located 280 miles north of Detroit, offering more skiable acres than anywhere else in lower Michigan, including the state's longest ski run.
Loon Mountain, Sugarloaf, and Sunday River originally offered 7 days combined between the three destinations on the Ikon Pass, (5 days combined between the three destinations on the Ikon Base Pass) and will now offer 7 days at each destination (5 days at each destination on the Ikon Base Pass), bringing access to 21 days total on the Ikon Pass (15 days total on the Ikon Base Pass).
Share This Article