HomeLight Announces Ted Ligety As Third "PoweredByHomeLight" Athlete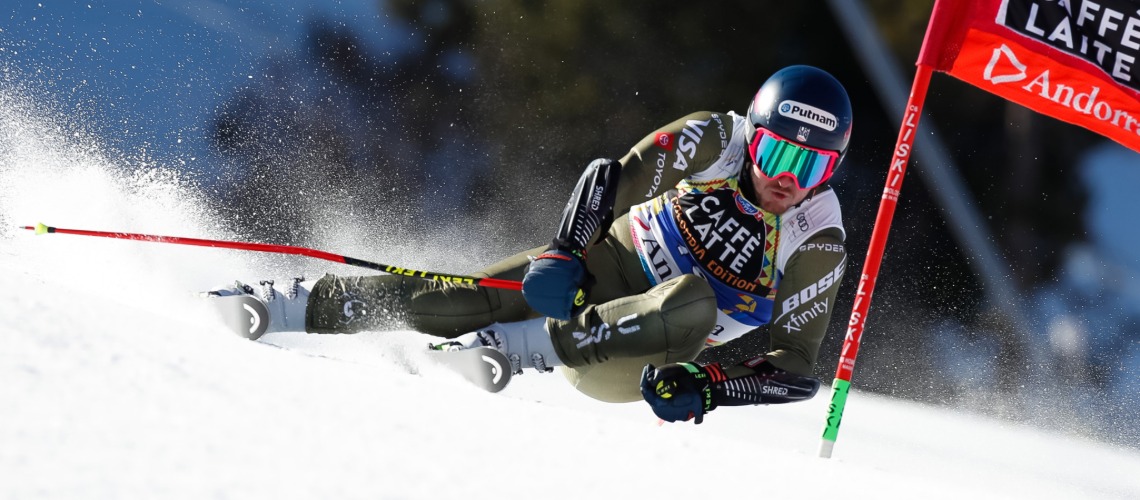 HomeLight, the real estate technology platform transforming the home buying and selling process for top real estate agents and their clients, announced Ted Ligety is joining the #PoweredbyHomeLight roster of outstanding current and former athletes.
A retired American alpine ski racer, two-time Olympic gold medalist, and entrepreneur, Ted joins U.S. Ski and Snowboard team members Red Gerard, an American snowboarder and Olympic gold medalist, and Paula Moltzan, an American World Cup alpine ski racer, as being #PoweredbyHomeLight.
As a part of the invite-only spotlight series, HomeLight's sponsorship empowers current and former athletes to attend and participate in major competitions and events around the world and do what they do best: pursuing their goals of winning and dedicating themselves to the ski and snowboard community. Athletes in this series will have the opportunity to be featured in their own HomeLight commercials and will don HomeLight-branded uniforms while competing.
"As the son of two real estate agents, I grew up seeing just how monumental – and daunting – buying or selling a home can be," said Ted Ligety. "Now, I have a family of my own and have experienced this myself, as have many of the athletes on the U.S. Ski and Snowboard team. I'm excited to partner with HomeLight as they support the best teams both in real estate and on the slopes."
Widely considered one of the best giant slalom racers in the history of skiing, Ted made history at the age of 21, when he became the youngest American man to win an Olympic gold medal in alpine skiing. In 2013, Ted became the first man in 45 years to win three events at the World Championships, and in 2014 he became the first-ever U.S. male to win Olympic gold in giant slalom. At the 2015 World Championships, Ted became the first skier to win three consecutive World Championship titles in giant slalom, securing his place in ski racing history. Now retired, Ted co-founded Shred, a high-performance eyewear and protection apparel company, and dedicates his time to supporting the ski racing community and skiing industry.
"Our #PoweredByHomeLight athlete sponsorship comes full circle by having a legend like Ted Ligety join our roster," said John Van Slyke III, Senior Vice President of Growth at HomeLight. "Ted is an inspiration to so many young athletes and brings a winning attitude of dedication, teamwork, and entrepreneurship to his support of the ski racing community and entire industry."
HomeLight has supported the building of world-class teams for years. Since 2019, HomeLight has been the title sponsor of the HomeLight Killington Cup, the widely-anticipated Women's World Cup event on Thanksgiving weekend.
For the 2021-2022 season, in addition to sponsoring individual athletes, HomeLight is sponsoring the HomeLight Foundation Series aimed at creating opportunities for emerging athletes. The HomeLight Foundation Series events include the U.S. leg of the FIS NorAm for both alpine and freestyle skiing, and the HomeLight U.S. Revolution Tour for freeski and snowboard halfpipe, slopestyle and big air.
Share This Article