Holiday Valley Invests $3.3 Million in Upgrades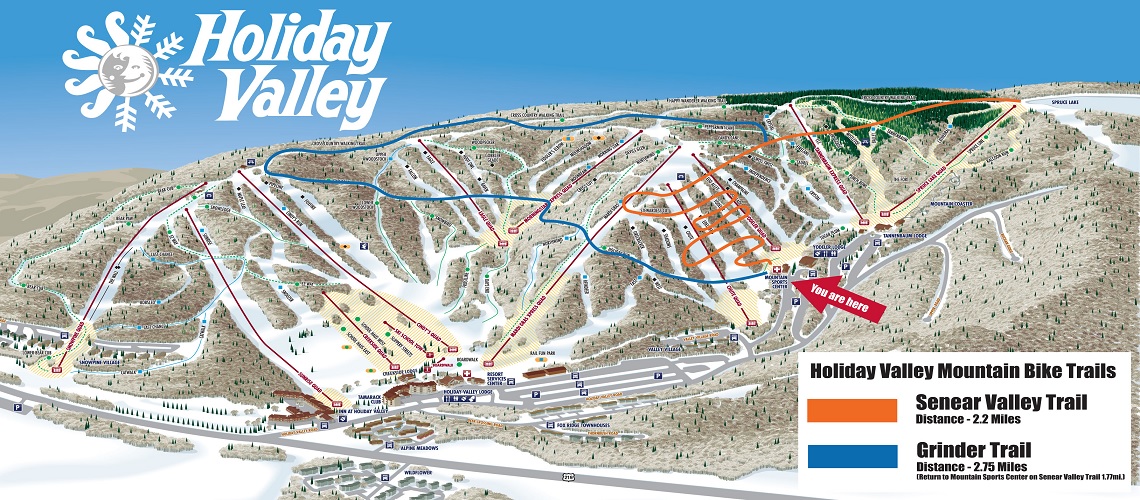 Holiday Valley, New York State's most visited winter resort, is undergoing $3.3 million in upgrades for the 2019-20 winter season. According to Dennis Eshbaugh, President, "As an independent resort we are very proud of what we have been able to accomplish in our 62 year history. Together with this year's projects we have reinvested over $135 million in the resort over the past 25 years. Our skiers and riders of all ages and abilities will see improvements that will make their visit more enjoyable."
Highlights include expanded snowmaking, a new groomer, glade improvements, a new website and a redesigned cafeteria.
Holiday Valley's powerful snowmaking system was expanded with 107 new HKD low energy Impulse snowguns. These were installed on Bear Cub, Maple Leaf, Falcon, Champagne, Mistletoe, Independence, Boomerang, Shamrock and Northwind. With 351 automated snowguns and almost 800 total snowmaking guns, Holiday Valley has the largest and most powerful HKD automated snowmaking system on the East Coast. Automation has the advantage of quick startups and shut downs, so even if favourable snowmaking temperatures exist for just a couple of hours, the system can make snow efficiently. The automated snowmaking system also has weather stations that monitor temperature and humidity so the guns can automatically and individually adjust to changes. The result is a greater quantity and better quality of snow made using less energy.
The grooming crew has added a new Pisten Bully 600 winch cat grooming machine to their fleet. This machine has a blade for moving large quantities of snow and a tiller to smooth out the surface like other groomers, but it also has a rotating arm with a winch cable that attaches to an anchor point at the top of the slope. This allows the winch cat to groom uphill on steeper terrain resulting in a smoother, more consistent snow surface.
The four glades and several tree trails have received a thorough cleaning out, making them more fun than ever. Crews have been smoothing out the forest floor by filling in gaps and sharp angles and doing light pruning to open up the woods a bit with the goal of creating healthier tree stands, better tree skiing and more access to powder.
The Mountainside Grill, Holiday Valley's main cafeteria, has been redesigned for easier access, better traffic flow and a fresh new menu. HolidayValley.com will have a whole new look and improved user-friendly ecommerce.
Holiday Valley is Western New York's largest year 'round resort featuring 60 slopes and trails, 13 lifts, 3 base lodges, slope side lodging and dining, conference facilities, an 18 hole golf course, a tree top aerial adventure park, a mountain coaster and a summer pool complex.
Share This Article