Guess What .... FWT Wildcards Announced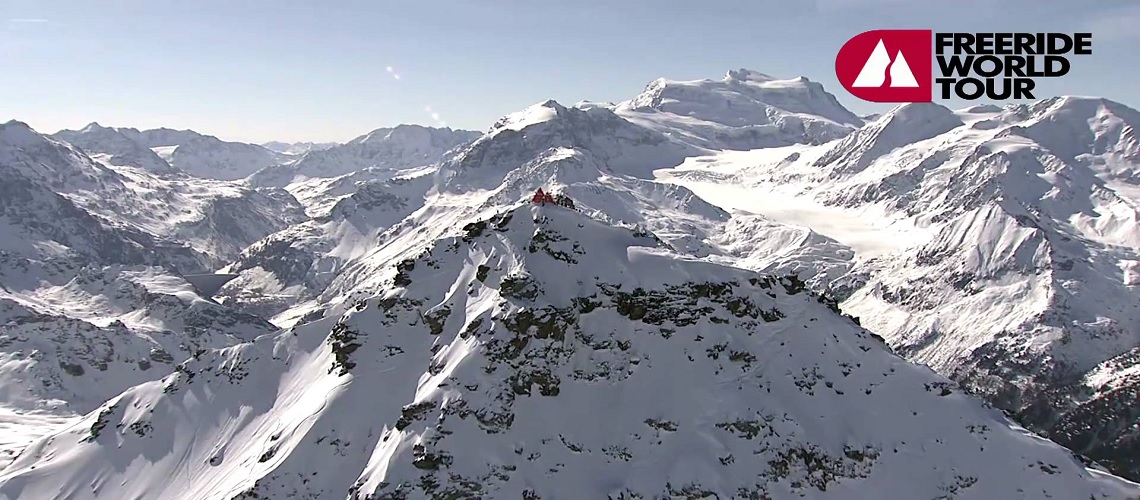 There's a special time of year when the FWT announces wildcards, it's called.... Tuesday, or Wednesday, or we haven't sent a press release for a few days. Here's this seasons wildcards, if last season is any guide you can expect more to be drop fed on a near hourly basis....
The FWT has announced this season's wildcards, with some of the biggest names in the industry intensifying an already explosive roster. Some are returning from injury. Others have clawed their way through the FWT Challenger series. While a few are simply legends of the sport. But they have all earned their place alongside the world's best freeriders for FWT24.

Ski Men
The ski men's category sees the addition of contrasting styles, with two true big mountain guns returning to the lineup, together with a couple of more freestyle-oriented riders. This bolsters an insane list of athletes, who will surely be pushing each other to the limits at each event.
Kristofer Turdell (SWE) Kristofer is one of the biggest names in the sport, with his consistency over the years cementing him over a dozen podiums and earning him two FWT crowns. Last season, he sat on the sidelines at the Kicking Horse Golden BC Pro due to illness – hampering his chances of making the cut – and has been awarded a season wildcard to make amends, and to showcase again his near-flawless big mountain style. "The tour has taken me around the globe, and I've been lucky to see some amazing places together with new and old friends throughout the years. Last year did not go my way: I started badly and then got sick and missed out. I did not expect to get a wildcard since there are so many incredible skiers that I know have worked hard to get a chance, making me thankful and excited for the upcoming season!"
Abel Moga (ESP) You'd be forgiven to think that Abel – AKA The Ultimate Showman – is a seasoned veteran, but at only 22 years of age, the Spaniard is still a young buck. His big mountain prowess is inspired by his fellow countryman, Aymar Navarro, which is complemented by his wide range of tricks to make him a real threat this season."To have the opportunity to be in the FWT again is an honor for me. I am super stoked and can't wait to shred with all the crew again. Since I first entered FWT competitions, I have not stopped fulfilling dreams, and I am sure this year will be the same."
Dillon Flinders (USA) Dillon hails from Utah, USA, and is a true all-mountain man, competing as both a professional freerider and mountain biker. He skis with a similar style to his friend Ross Tester – who is taking a sabbatical from freeride competitions this year – and will come in hot as a rookie on tour."I'm ready for a wild season competing on massive mountains with my friends. I'm incredibly grateful and juiced to ski new zones and countries on the world stage. Let's do this!"
Thibault Magnin (ESP) Spanish rider Thibault Magnin learned to ski in the Swiss Alps, and now resides in Andorra where he continues to master his craft. Although a big air and slopestyle specialist – and an Olympian in these disciplines – he recently switched codes and competed in FWT Qualifier events in New Zealand. He joins the FWT this year, and will look to bring his bag of freestyle tricks into some of the world's gnarliest freeride faces. "It's always been a childhood dream of mine to compete on the FWT. While I've primarily focused on park riding, I've always been drawn to freeride skiing. I believe the two styles complement each other perfectly, and my goal has always been to experience every facet of the sport and become a well-rounded skier. I can't wait to embrace this new challenge. I'm here to learn, stay true to my passion for skiing, and hopefully deliver an outstanding performance!"
Ski women
The addition of four exceptionally talented riders will shake up the ski women's category. Previous experience is on the side of three of them – with Hedvig Wessel arguably one of the strongest female freeride athletes in the last five years – while all eyes will be on Manon Loschi to see if she can convert her FWT Qualifier form into FWT fame.
Manon Loschi (FRA) Even as a FWT rookie and season wildcard, this young French rider will surely be an outside favorite this year, owing to her dominant season on the FWT Qualifiers in 2022, which was topped off with a win in the final in Nendaz. It's also worth mentioning she is coached by FWT legend Sebastien Michaud and hails from the freeride paradise of La Clusaz, in the heart of the Haute-Savoie, France. Injury kept her sidelined last season, but she is back in form and ready to fire. "I'm stoked about joining the FWT, and I'm looking forward to meeting everyone and having some fun!"
Zuzanna Witych (POL)Polish superstar Zuzanna is no stranger to FWT success, winning the Fieberbrunn Pro in 2021 and finishing third overall that season. Her residence in Switzerland keeps her big mountain skills on point, and her third-place finish in the FWT Challengers last year highlights her recent form. "It's an amazing feeling to be back on the tour. With the experience gained from previous seasons, I will make the most of these special moments, and appreciate my time even more in and out of competition."
Hedvig Wessel (NOR) Hedvig shot to FWT fame when she became the first female skier to perform a backflip in competition. Her accomplishments, however, extend far beyond this. She has finished runner-up in the FWT three times – claiming multiple wins and podiums – and represented her country in moguls at the Olympics on two occasions. She took a sabbatical last year for filming commitments, including with Matchstick Productions, but she is back on the FWT roster as the sole Norwegian. "I had a nice break from competition, but now I'm ready again. I love competing and being involved in the FWT. I've missed everyone here, and I can't wait to meet all the new riders."
Lily Bradley (USA) Lily had an astonishing rookie year in 2022, with a podium in Andorra and a first place in Canada putting her in title contention. She finished fourth overall that year, capturing the attention of the freeride community. Injury unfortunately kept her on the bench for most of last season, but the Tahoe Native is ready to bring her energy back to the tour.
Snowboard men
The big news in this category is the return of FWT legend Victor de Le Rue, who is always in podium discussion regardless of the conditions or venue. Injury woes kept the other two athletes largely off the mountain last season, but their abilities on the mountain speak for themselves.
Gabriel Bletton (FRA) After an insane year in 2022 – where he won two FWT Challenger events – Gabriel suffered two injuries in consecutive seasons, including one accident that left him with a broken femur, hip in three places and sacrum in two places, as well as three cracked vertebrae. But it takes more than a few broken bones to keep this unique athlete down, and he is now ready to make his FWT debut. "I'm grateful to the FWT for waiting for me after my two big injuries, which gave me motivation to return and train hard. I'm now ready to restart and do my best! I especially can't wait for the first events in the Pyrenees."
Victor de Le Rue (FRA) As a two-time FWT World Champion, Victor needs little introduction. His speed and fluidity on the mountain are the stuff of legends and, after a recent paragliding accident that left him with an injured ankle, he is ready to take to the big stage again in FWT24. "I'm so grateful to receive this wildcard. It's an honor to get back on tour; I can't wait! Thank you, and see you out there."
Cody Bramwell (GBR) Cody exploded onto the FWT scene in 2021 when he clinched victory in his maiden FWT event in Ordino Arcalís. He finished third overall in that year and the following season, but suffered an injury mid-competition last year in the second stop in Andorra. He returns as the only British athlete this year, and is hungry to repeat his heroics of previous season."I'm so honored and happy to be invited back to the FWT! Getting injured last year motivated me to come back stronger, and I don't think I've ever been this excited to snowboard!"
Snowboard women
The female women's category welcomes two riders to the lineup. Spanish rider Núria Castan Baron is well-acquainted with FWT competition, while Marissa Krawczak will make her FWT debut, but her freeriding experience will likely test even the most experienced FWT athlete.
Núria Castan Baron (ESP) Núria certainly has what it takes to compete at the top level, with a couple of second-place finishes in FWT competitions to her name, and a bunch of FWT Qualifier wins in 2023. An accident in an avalanche the day before the FWT Challenger finals prevented her from taking part – where she was a firm favorite – but she has well and truly earned her place alongside the world's best. "I have a mix of feelings, but I'm stoked to be back on track. I take it as a personal challenge to see how my mind and body are able to face and overcome my fears."
Marissa Krawczak (USA) This rider coming out of the US shows incredible versatility in all conditions, with a deep bag of tricks to boot. She has previously participated in Natural Selection – a testament to her abilities – and has all the potential to take home the FWT crown in 2024.
Share This Article