Grebenzen Ski Area: A New Gondola Is Being Built By Leitner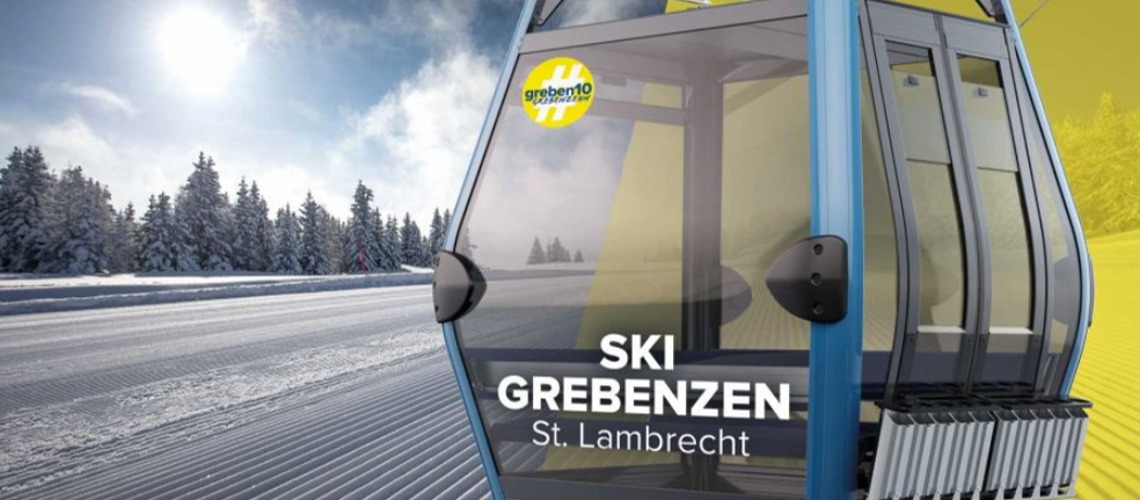 In December 2022 the time will have come and the Grebenz10 gondola will open. The 10-seater gondola from LEITNER ropeways in South Tyrol transports up to 2,000 pleasure skiers an hour up and down the mountain.
55 cabins can cover the almost 650 m difference in altitude or the cableway length of 2.8 km to the Grebenzenhaus in about 8 minutes.
Fact box gondola construction
Cable car type: Detachable monocable cable car
Altitude of the valley station: 1,007 m above sea level
Height of the Grebenzenhaus mountain station: 1,654 m above sea level
Altitude difference: 647 m
Track length: 2,810 m
Medium slope: 23%
Max Tilt: 53%
Number of supports: 17
Track width: 6.1 m
Rope Diameter: 52mm
Driving time: 8 minutes
Capacity: 2,090 people/hour
Number of cabins: 55 gondolas for 10 people each
Operational management: uphill and downhill transport
Completion: December 2022
Share This Article