Grand Massif - Morillon's Sairon Gets Makeover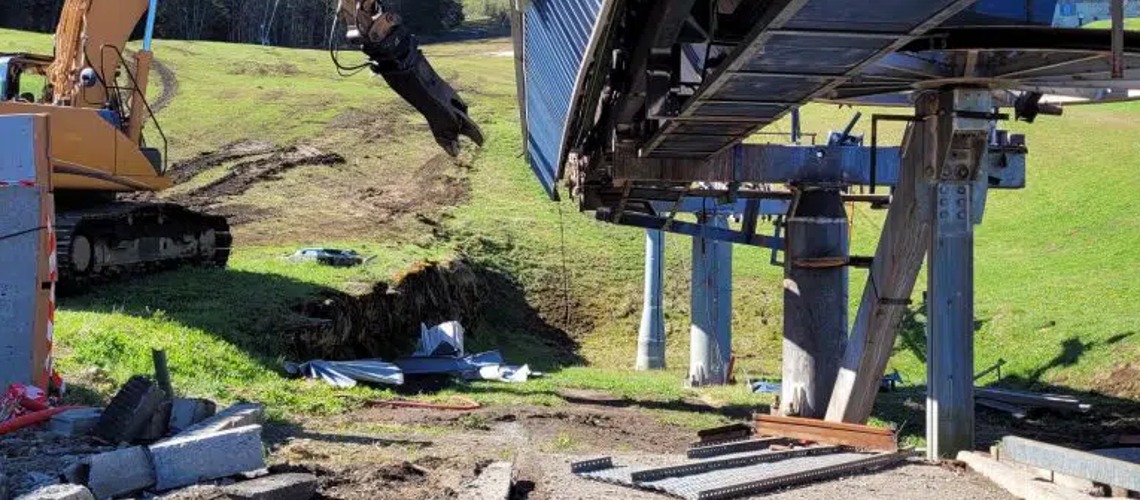 After 36 years, the Sairon chairlift from the resort of Morillon les Esserts is being rebuilt.
Its replacement is planned for winter 2022-2023 with a faster, more comfortable and quieter 6-passenger detachable chairlift.
Travel time: 9min
Number of people transported per seat: 6 pers
Speed: 6m / s
A DEVELOPMENT PROJECT THAT TAKES CARE OF THE ENVIRONMENT!
In order to limit the impact on the landscape, the new cableway will be routed on the same line to avoid as much as possible the clearing of new forest areas. Electricity consumption will be reduced thanks to a new generation motor (Direct Drive).
The protection of fauna and flora remains a priority for the Grand Massif Domaines Skiables company, including the conservation of protected areas and wetlands.
THE MAIN PHASES OF THE CONSTRUCTION SITE
Work began at the end of the winter season with the demolition of the existing lift. The new chairlift will welcome its first passengers on the ski area's opening day: Saturday, December 17, 2022!
A PROJECT LED BY LOCAL AND FRENCH COMPANIES!
Much of the work on this project is being carried out by Grand Massif teams and local companies selected for their expertise. The cableway technology will be supplied by Poma.
Share This Article