GoPro Launches New Platform - GoPro Labs.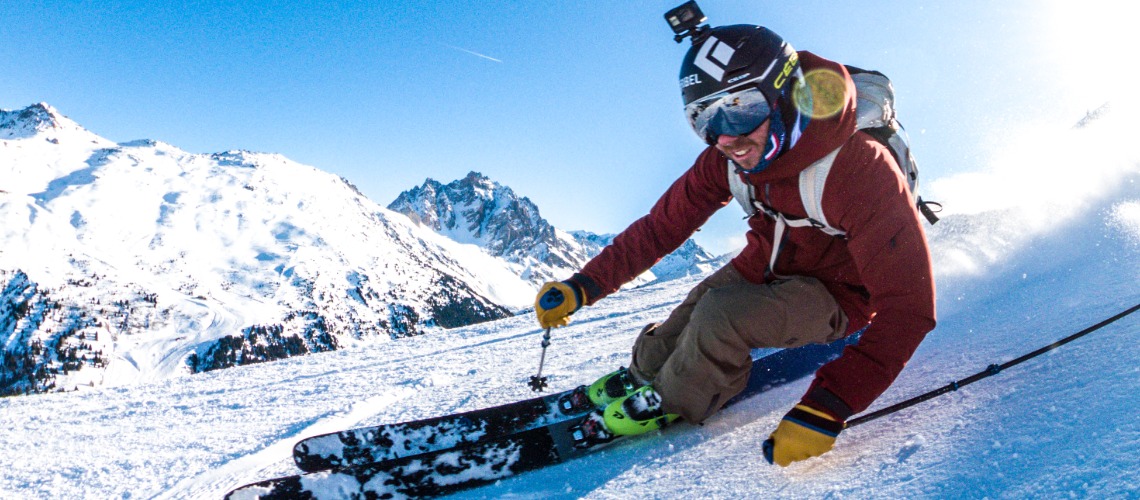 GoPro, the skier's action camera of choice has just launched their new platform - GoPro Labs.
The platform allows GoPro superfans to play around with some of the exclusive, experimental features that GoPro engineers have been testing in internal hackathons over the past few years. Key features in the first edition, perfect for capturing nature include:
QR codes for camera control: GoPro users will be able to control their GoPro HERO8 cameras using QR codes, to capture multi-day, even multi-week time lapses and remote control that reaches far beyond the confines of WiFi connectivity. This includes:

Motion detection start/stop — only capture video when something is happening, perfect for any avid bird watchers or nature lovers who are monitoring nests during the Spring
Camera scripting — e.g. shoot a time lapse of a nest but only during daylight hours (and many other detailed camera controls)
Save favorite modes as a visual preset/QR code
Larger chapters for fewer files when taking long video captures — e.g. 4GB chapters will increase to 12GB
These features may never make it to camera release, but GoPro wanted to give its fans an opportunity to test them out! They say:
"We're excited to share our new platform, GoPro Labs, with the GoPro Community worldwide starting today. GoPro Labs is a way for GoPro gurus, superusers and forward-thinkers to experience some of the experimental features we've been testing out. Don't think of it as a beta experience, though. Think of GoPro Labs as an insider look at innovative features our top engineers are playing with. Plus, it comes with the keys to unlock these features on your own GoPro.
"For this first iteration of GoPro Labs, we're sharing some features that originated from internal hackathons but haven't been assigned to a camera release. In fact, these features may never make it to a camera release, but they're cool enough and cooked enough to give you a taste. Accessing is easy—all you have to do is update your HERO8 Black to the GoPro Labs firmware; you can find the step-by-step process here.
"If your curiosity is piqued, allow us to indulge you with a real-life example that involves our favorite combination of space launches, rockets and GoPros. The following launch footage was captured using a wake-up timer enabled by the GoPro Labs' QR code camera control feature."
GoPro Technical Fellow, and mastermind behind the QR code feature, David Newman worked with a team from Northrop Grumman Corp. to capture the launch of a resupply mission for the International Space Station. The catch: The GoPros had to be set up 72 hours before the launch and couldn't be touched until after.
"The HERO8 Black cameras had no external control and were way too far for WiFi control via the GoPro app to work," David explains. "They had no external power, just ran on internal batteries. Using the GoPro Lab firmware, we set the GoPro cameras to power on just minutes before the launch and start recording automatically, all configured with a single QR Code, many days in advance."
Here you can see lead videographer on the project, John Reed, setting up the GoPro three days before the rocket launch.
John says the whole process was very simple. He employed the help of his daughter, Sara, to get the GoPros setup by pointing the lenses at a QR code, and after that, all they had to do was mount them on the launch pad and wait. Luckily, the feature worked like a charm and, as soon as the wake-up timer was triggered, the GoPros turned on and started recording to capture the NG-12 launch from a vantage point very few will ever experience.
John's verdict: "Amazing footage that has never been captured before without a very expensive camera setup!"
Share This Article