GB Snowsport Partners With Troubled Retailer Snow+Rock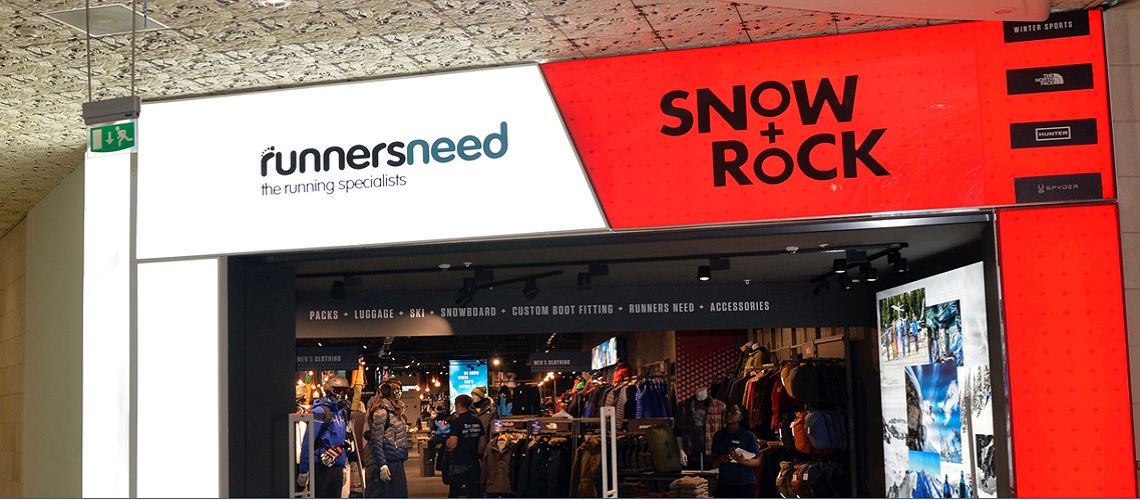 GB Snowsport and Snow+Rock today confirmed a partnership to mark the two-year countdown to the start of the Beijing Winter Olympic Games in 2022.

The tie-up will see GB Snowsport and household favourite Snow+Rock partner up to and during the Beijing 2022 Winter Olympic Games.

On Monday GB Snowsport CEO Vicky Gosling visited the flagship Covent Garden store alongside representatives of Snow+Rock to formally launch the partnership. The exciting venture see's Snow+Rock become the official retail partner for GB Snowsport.
It has been a difficult year for Snow and Rock with their parent company Outdoor & Cycle Concepts entering into a CVA with creditors, paving the way for a rent reduction and store closure scheme. The group, which made a pre-tax loss of £20.2 million on sales of £187.4 million in the year ended 31 December 2018, said that it in seeking the CVA, it aimed "to restore profitability across the store portfolio and reduce the cost base of certain stores."
More recently Outdoor & Cycle Concepts has closed Cycle Surgery, one of the UK's largest specialist cycling retailers after losses of more than £3mil.
As well as raising the profile of snowsports in the UK using high-profile and emerging athletes – GB Snowsport and Snow+Rock will work on meaningful initiatives to encourage participation in snowsports and initiatives that protect the winters for athletes and the future generations.

High profile GB Snowsport athletes have committed to help activate the partnership that will deliver campaigns to engage and inspire people to get involved in snowsports in the UK.

GB Snowsport CEO, Victoria Gosling OBE said: "We are very proud and excited to announce that we will be partnering with Snow+Rock a well-known, respected, and market-leading British snowsports clothing and equipment retailer with a strong snowsports heritage.

"Planning for Beijing 2022 is well underway and to have their support in the lead up to and during the games is key given our reliance upon our commercial partners in order to create the best environment for our athletes to thrive."

"The importance of quality of equipment is critical to athlete performance and we look forward to combining sport science with the expertise of Snow+Rock to deliver innovative initiatives and fitting expertise for the athletes. They will be a great addition to the GB Snowsport family, and we are excited to start the partnership."

Jose Finch, MD Outdoor and Cycle Concepts Ltd, said: "We are delighted to announce our partnership with GB Snowsport. We share the same values and mission to inspire and support people to discover and participate in snowsports."

We are excited to support exceptional and inspirational athletes as they prepare to achieve their goals at Beijing and beyond. Performance is at the heart of everything Snow+Rock believes in and, like GB Snowsports, we deliver this through our passion, expertise and commitments to the best brands, products and service".
Share This Article