Fugen-Kaltenbach im Zillertal Sets Up For Winter Season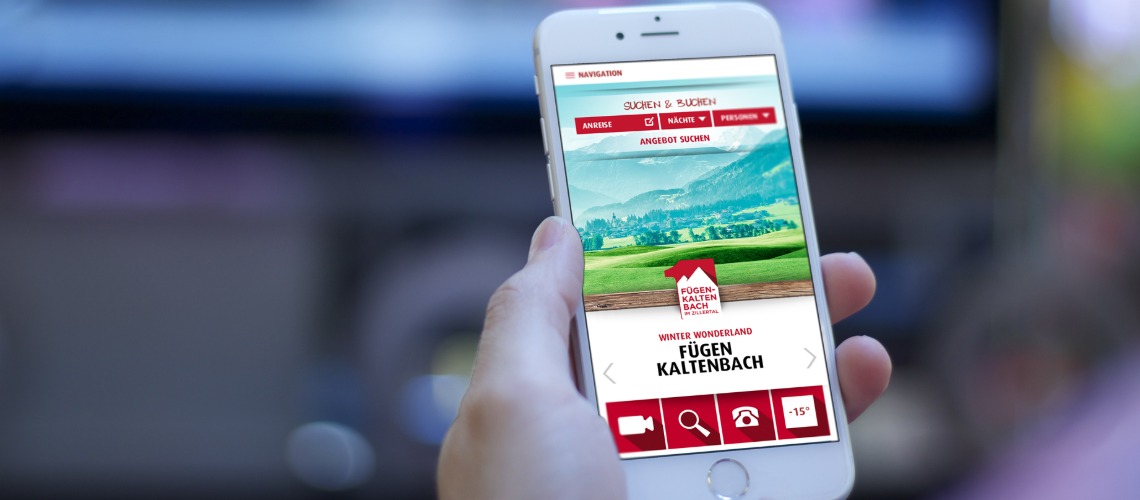 In the holiday region Fügen-Kaltenbach guests can always stay in motion - because waiting in the most active valley in the world in addition to unique events snow-sure ski areas, enjoyable food and diverse family offers.
Everything is new ... December! In the most active valley in the world, exciting novelties await sporty holidaymakers in winter. The Winter Alpinsteig in Hochzillertal celebrates its first birthday. In addition, the "KABOOOM" leisure center in Kaltenbach promises off-piste adventures on December 1st.

All under one roof
As of December 1, "KABOOOM" expands the comprehensive offer in Kaltenbach. The new leisure temple creates another place for action-packed experiences. Created by the renovation of the tennis hall in the municipality Kaltenbach in need of renovation, the KABOOOM brings even more variety to the holiday region Fügen-Kaltenbach in the Zillertal. Airparc, bowling alley, ice cream & skate park, dance studio, squash courts, a boulevard of 200m² and a bistro complete the offer. "Above all, with KABOOOM we want to create an additional offer for the youth and keep our guests moving - whether high up the mountain or down in the valley," explains Manfred Pfister, Managing Director of the Tourismusverband Fügen-Kaltenbach.

Climbing with a view
The Hochzillertal ski area has had an impressive winter alpine trail since the beginning of 2019. In January 2020 he celebrates his first year. Starting point is the mountain station of the gondola lift Wimbachkopf - directly at the culinary hotspot Albergo. On a distance of almost 1.5 kilometers, "Kraxler" hike in about 1.5 hours about 420 vertical meters to the summit cross of Wimbachkopf.
After a pleasurable break at 2,442 m with panoramic views of the snow-covered mountains of the Zillertal Alps, winter hikers descend to the end point, the Wedelhütte, whose sun terrace invites you to relax and unwind. Whether off the piste or on skis, the Fügen-Kaltenbach holiday region is characterized by an infinite variety of possibilities to the highest quality and offers unforgettable moments in the fresh mountain air.
Event highlights this winter in the holiday region Fügen-Kaltenbach in the Zillertal:Snowlicious, Hochfügen
07.12.2019, 22.12.2019, 03.01.2020, 25.01.2020, 15.02.2020, 29.02.2020, 14.03.2020, 28.03.2020, 11.04 .2020
Alexander Fankhauser conjures up finger food in the Prinoth Snowtruck. More information
here
3. Ski Food Festival, Hochzillertal-Kaltenbach & Spieljoch
14. - 15.12.2019
Specialties from 14 countries - delicacies on the mountain and in the valley. More information
here
Hochfügen Nacht - "Fire meets snow", Hochfügen
23.01.2020 to 05.03.2020 every Thursday
Unique demo show with helicopter aerobatics, ski acrobatics and fireworks. More information
here
57. Rope race, Hochfügen
28.-29.03.2020
Spectacular ski event with guaranteed tension. More information
here
9. Winzer Wedel Cup, Hochzillertal-Kaltenbach
02.-05.04.2020
Perfect mix of skiing, golf and cuisine. More information here
Share This Article