Former Faction Ski Designer Patrik Sannes Launches Norse Skis Into US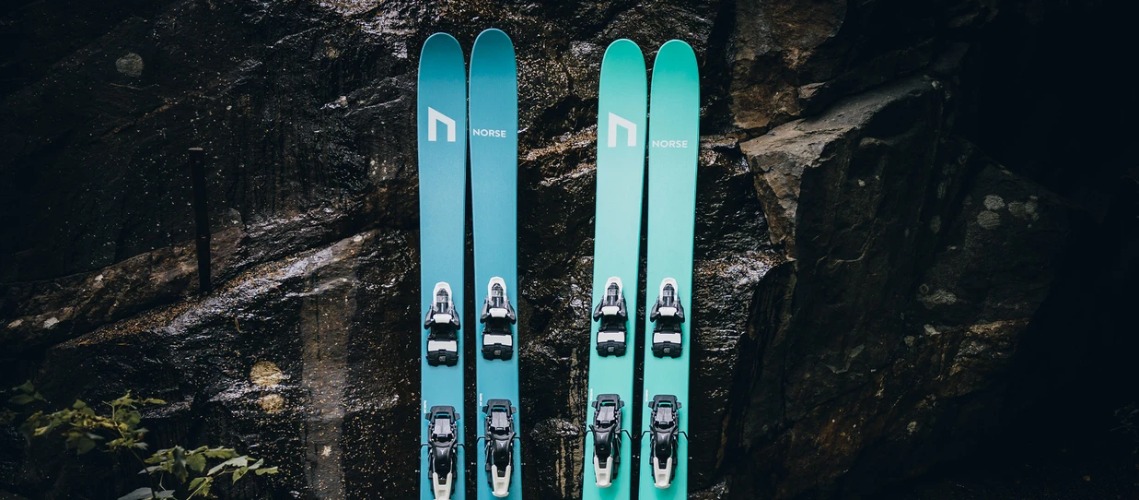 Norse Skis are excited to announce that their skis will be available in the US this winter. After five years of designing award-winning skis for Faction and legendary skier Candide Thovex, ski designer Patrik Sannes is showcasing his ability to make skiing a part of everyone's future. Launched in the EU for the 19/20 season, Norse skis brings Scandinavian sensibility to the ski industry.
He says:
Norse Skis is about that second relationship where you do everything better. Much better.

I knew there was much more that could be done to ski design. With Norse we explore many of the ideas that never fit into a established category in the industry.

We make the great skis for freeriding. Everywhere. With the least impact on nature.

We believe in equality. We make skis for skiers. Regardless of gender. Important is to pick model and size depending on your skiing and your dimensions. Please don't hesitate to get in contact. We'll help you out.

My name is Patrik Sannes and together with a few friends we are Norse Skis. For five years I lived in Verbier, Switzerland designing all skis for Faction Skis and the legendary skier Candide Thovex. With my skis I've won most magazine ski tests there is.

We're based in Gothenburg, Sweden and we produce our skis in Poland in one of the best ski factories in the world. As close as it gets from all suppliers.

Enjoy!
Norse Skis strives to provide the best skiing experience with the least amount of the material and models, using thoughtful ski shape and design to minimize the number of skis needed for a 'quiver'. For Patrik, that is how you make skiing possible for the next generation. We are confident that this "less is more" ethos will preserve skiing better than any other philosophy tried so far.
Norse Skis - A ski company, made different.
Share This Article