FLOA Announce Partnership With Leading Freeskier Richard Permin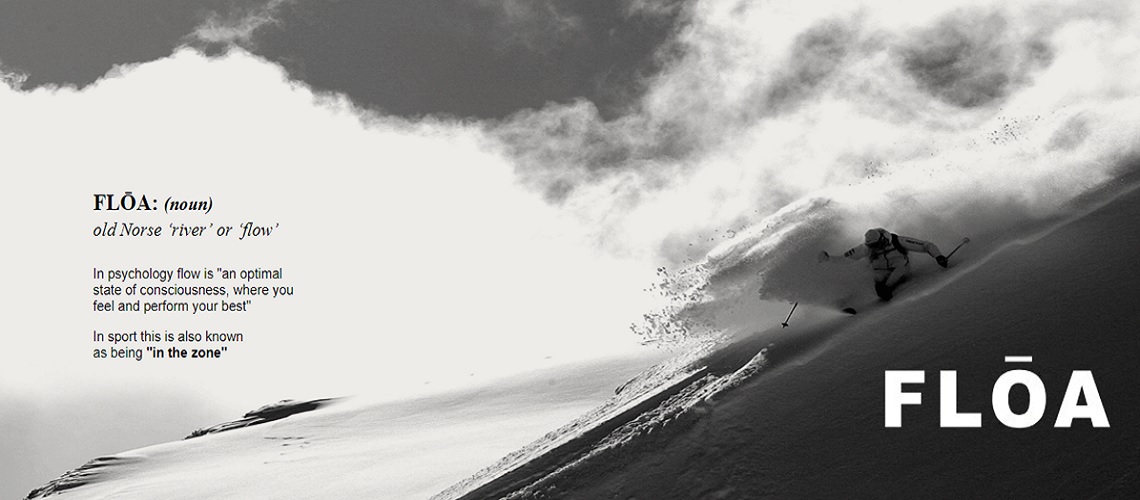 FLŌA, the new technical apparel brand that recently launched its Backcountry Baselayer, announces today its partnership with leading professional skier Richard (aka Richie) Permin, following a successful, fully funded, Kickstarter campaign.
Permin, a long-time friend of FLŌA founder Fergie Miller and an award winning professional freeskier and star of several major ski movies, will help the brand develop its high performance technical baselayers and place them at the heart of the freeski community, both in the UK and France as well as internationally.
After successfully completing its Kickstarter campaign on December 5th, with the target of £25,000 pre-sales reached in full, FLŌA starts shipping in time for Christmas as it rolls out its Backcountry baselayer across Europe to offer winter sport enthusiasts a truly innovative and technical garment.
FLŌA founder Fergie Miller said: "We are delighted to be partnering with Richie having watched him lead the freeskiing community for over decade. He hits as good a line as anyone I know, has consistently performed at the highest of levels in the backcountry and is constantly striving to push back the boundaries of freeskiing. In terms of ambassadors for FLŌA, we couldn't imagine anyone better."
Richard talks about working with FLŌA: "I love the brand - like many athletes flow is such as important part to my skiing philosophy. Knowing that I have a baselayer that is comfortable and that I can trust to look after my body means I can concentrate on what I do best - expressing myself up on the mountain and skiing the most challenging lines I can."
Ritchie recently released his long awaited movie 'Good morning' globally on YouTube with Red Bull TV. Whilst filming for the movie in 2016 Ritchy broke both heels and it was only in 2017 he returned to freeskiing, shooting his 2017 movie 'Sweet and Sour' with Victor de Le Rue. Richard's other sponsors include Red Bull, Oakley, Dynastar, Lange and IWC.
Whilst there has been a trend towards Merino in recent years because of its natural qualities, FLŌA has blended Polyester with Merino to create a yarn that incorporates qualities that include advanced wicking, a softer feel as well as hi-tech features such as targeted ventilation and mapped compression.
Whilst designed for high performance skiing and snowboarding in the backcountry, the features that make the Backcountry Basleayer stand out are also well suited to on-piste skiing and snowboarding and cater to holiday makers and seasoned veterans of all abilities and levels
Richie and FLŌA founder Fergie Miller first met back in the early 00's whilst Fergie was running his previous ski and snowboard instructor training business, Base Camp, when Richie was just starting out in his professional career.
Richard grew up in Lyon, started training to become a ski instructor in La Plagne at the of 15, turned pro at 18 and within 5 years won the freestyle event, King of Style, in Stockholm that propelled him onto the world stage.
It didn't take long for Richie to discover the Alaskan backcountry where he built his reputation as one of the foremost freeskiers globally. His first movie 'The Way I See It' with Matchstick Productions in 2010 was widely acclaimed and in 2014 he won the Powder Award for Best Natural Air in the MSP film Days of my Youth
After selling Base Camp in 2011 to surf company Ticket To Ride, Fergie is returning to skiing and snowboarding through FLŌA, a new technical apparel brand whose mission is to put flow at the heart of every adventurer, whether they are on a one week ski holiday or a seasoned pro who is deeply connected to the mountains
Share This Article